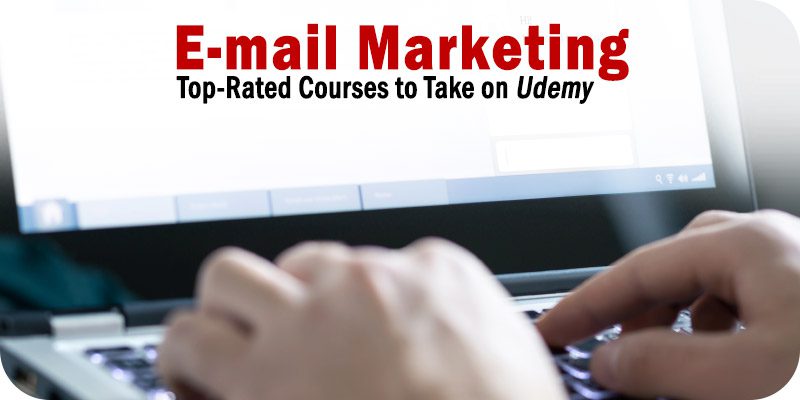 The editors at Solutions Review have compiled this list of the best email marketing training and online courses on Udemy to consider if you want to grow your team's skills. Solutions Review participates in affiliate programs and may make a small commission from products purchased through this resource.
Email marketing is one of the oldest and most reliably valuable tools. Even as social media continues to take ownership, email outreach remains a fundamental piece of the marketing world, especially regarding the added capabilities of email marketing automation. With automated email campaigns, companies can create personalized messages for prospects and customers that carry them through the sales pipeline without requiring hours of manual work.
If your company wants the most value from its email marketing capabilities, you will want to equip your team with the education they need to feel at home with the software. With that in mind, our editors have compiled a list of the best email marketing training courses on the Udemy learning platform for anyone looking to expand or fine-tune their email marketing automation. Click on the GO TO TRAINING link to learn more about each course and register.
The Best Email Marketing Training Courses on Udemy
---
OUR TAKE: Professional educator and writer Sarah Cordiner has developed this course to help students learn the skills needed to get the most value out of ActiveCampaign's email marketing automation capabilities.
Description: ActiveCampaign is a customer experience automation platform (CXA) designed to automate and customize a company's marketing efforts. Taught by Sarah Cordiner, a professional educator and best-selling writer, this 3-hour course will introduce you to setting up an ActiveCampaign account and getting started with the platform. Specific topics covered include editing and formatting emails, creating targeted campaigns, developing email automation sequences, building pipelines, launching deal stages, and more.
GO TO TRAINING
---
OUR TAKE: This bestselling, recently updated course will introduce you to the MailChimp platform and teach you to use its tools to develop high-quality email subscriber lists and email marketing campaigns.
Description: Students that enroll in this bestselling email marketing course will unlock almost four hours of on-demand video lectures and over a dozen downloadable resources and articles to help them further their education. The course is offered by COURSE ENVY and covers MailChimp tools and topics like A/B split test campaigns, opt-in sign-up forms, hyper-segmented email lists, email marketing data analysis, MailChimp platform navigation, "squeeze pages" that capture emails, making a profit from an email list, and more.
GO TO COURSE
---
OUR TAKE: Designed for beginners and experienced marketers alike, students taking this course can expect to learn the basics of setting up an email platform, building email lists, analyzing performance, and more.
Description: This course contains 9 hours of on-demand lessons covering everything from the basics of email marketing automation to more advanced techniques. Students will learn how to interpret email metrics, build email lists, develop successful email campaigns, take advantage of email automation, use advanced integrations, optimize and test their email strategies, and outline the anatomies of high-performing emails.
GO TO TRAINING
---
OUR TAKE: Learn how to improve your email and sales copywriting skills with this popular training course, which will teach you how to create attention-grabbing headlines, subject lines, layouts, and more.
Description: This recently updated course is offered by Jun Wu, a marketing influencer whose courses have been taken by over 40,000 students, and includes four hours of on-demand video material and over twenty downloadable resources for students to take advantage of. Topics covered in the course include common mistakes to avoid, email autoresponders, lead magnets, warm-up sequences, advertising campaigns, copywriting best practices, and engagement sequences.
GO TO COURSE
---
OUR TAKE: Give your email marketing skills a boost with this entry-level, two-hour training course from Anton Voroniuk, a digital marketing expert whose courses have helped over 340,000 students.
Description: Students that enroll in this beginner-friendly course will learn about developing a customer database, understanding GDPR, segmenting databases, designing emails with SendPulse, avoiding the spam folder, measuring email marketing performance, tagging links, using chatbots, and more. The course can be completed in two hours, making it an accessible gateway for marketers looking for a quick introduction to email marketing best practices.
GO TO COURSE
---
OUR TAKE: If you're looking for quick, expert insights into improving your email marketing strategies, this two-hour training course can give you the tips you need to get started.
Description: This two-hour email marketing course will introduce students of all experience levels to ten strategies they can use to start generating better email engagement, clicks, and, ultimately, revenue. The strategies the course covers focus on email marketing best practices around welcome emails, promotional emails, retargeting, sales, growing email lists, gathering feedback, loyalty emails, and more.
GO TO COURSE
---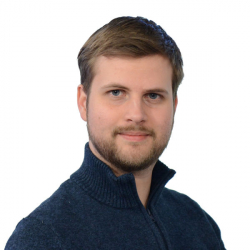 Latest posts by William Jepma
(see all)