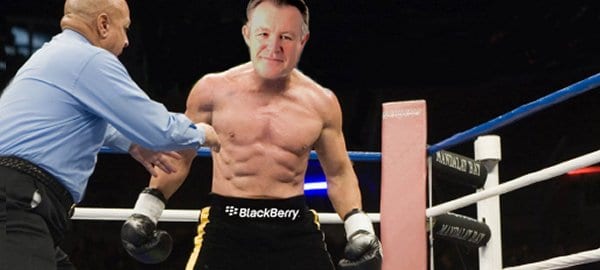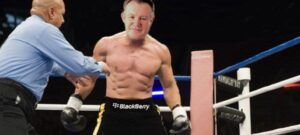 Gartner's new Magic Quadrant outlining the Enterprise Mobility Management (EMM) space is still a buzz around the water cooler. Hot topics include the consolidation of the enterprise mobility space, the role up of Mobile Device Management (MDM), Mobile Application Management (MAM) and Mobile Content Management (MCM) into one overarching solution and the current and future growth of the mobile market. For BlackBerry, the talk around their water cooler (that cooler is either half empty or half full depending on your position) seems to be all about one thing…misperception.
In a recent BlackBerry blog post the company's President of Enterprise Services, Johns Sims, takes Gartner to task a bit and attempts to dispel some misperceptions that Garnter, and even the general public, may have about BlackBerry. The main point of contention seems to be with BlackBerry's positioning within the quadrant. Sims writes that, "Gartner places BlackBerry's overall position on the MQ as the leader in the 'niche' quadrant," and that this placement highlights "a disconnect between the market perception about BlackBerry and the reality of our capabilities today and in the near future."
So what the misperceptions that Sims and BlackBerry are fighting against? Sims points to thoughts that BlackBerry has a small user base, that they only cater towards a small portion of the market and that the productivity capabilities are lacking. He writes:
"Perception: BlackBerry has a small percentage of the enterprise market.
Reality: BlackBerry is the market leader – and we lead by a significant margin with an enterprise customer base that is larger than our top three competitors combined.
Perception: BlackBerry can only manage BlackBerry devices.
Reality: BlackBerry is multi-platform. We've expanded our BES10 and BBM messaging platform to include iOS and Android, and later this year we will add Windows Phone. And, by enabling our BlackBerry 10 devices to be managed by select MDM partners, BlackBerry will provide organizations with more flexibility and choice with their mobile device environments.
Perception: BlackBerry has not driven wide adoption of its multi-platform BES solution.
Reality: BlackBerry is seeing significant penetration of its BES10 multi-platform solution with nearly 33,000 commercial and test servers installed to date. With the new BlackBerry EZ Pass migration program, we have also issued more than 800,000 new BES10 licenses since launching the program in March. Migrations to BES10 include customers trading in licenses from other MDM vendors such as AirWatch, MobileIron and Good Technology."
It seems as though BlackBerry is not the problem and rather Gartner and Sims writes, "Gartner MQ process has been unable to keep pace with the speed of change and innovation at which BlackBerry is moving." Sims does point out that they have been through some "treacherous patches" but continually turns that the fact that there is a new management team with new vision and direction setting the course for BlackBerry.
Click here to read more on these misperceptions around BlackBerry from Sims. Also, let us know what you think is the true story is around BlackBerry and their BES solutions for EMM.