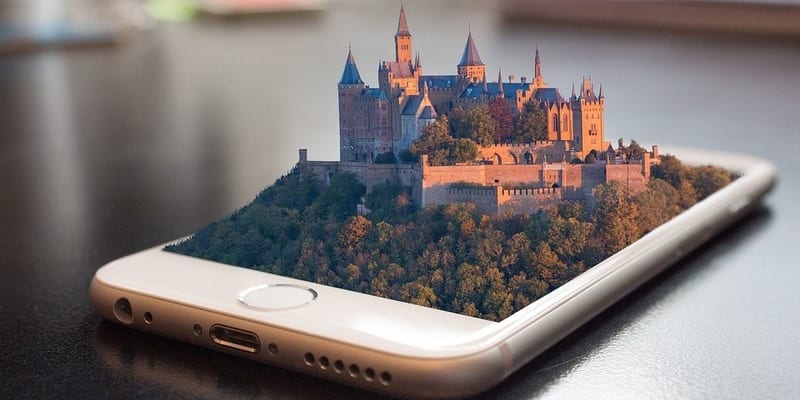 The Enterprise Mobility Management (EMM) field has evolved consistently over the years in order to keep up with technological advancements. EMM solutions are necessary to keep mobile data secure and private, so organizations with a mobile workforce should consider implementing EMM to best protect their assets. Businesses are becoming increasingly mobile and mobile devices are diversifying, meaning that EMM solutions are changing to adapt to this new, less centralized landscape. So, how will the EMM space develop in the near future in order to stay up to date?
Expansion of IoT
Internet of Things (IoT) devices have recently become more popular, but they still aren't used on a large scale in enterprise mobility. However, using an EMM solution in conjunction with IoT technology can be beneficial. Though IoT is newer technology, it is symbiotic with enterprise mobility. Both being used in combination with each other opens up possibilities for process optimization, employee engagement, and customer satisfaction. In the coming years, it's likely that IoT will begin to integrate with EMM in order to broaden the scope of mobility management.
Increased Emphasis on Security
Because mobile devices are a popular target for attacks, keeping data, applications, networks, and devices secure is an essential part of EMM. Security is particularly important for organizations making use of a Bring Your Own Device (BYOD) policy, as personal employee devices can have a greater risk of being compromised. To augment protection methods such as encryption and containerization, the future will most likely bring technological advancements in mobile security in order for businesses to best protect their mobile data.
AI will Become More Prominent
Artificial Intelligence (AI) is like IoT in that it isn't being widely used in EMM at this point. However, as AI improves, it will likely be used more often in all technological spaces and will be particularly useful for EMM solutions. AI has the ability to improve decision-making workflow, employee experience, process management, and communication flow, which are all critical to EMM solutions. In the future, AI being used with EMM will create new opportunities and capabilities within mobility management.
Deeper Exploration of Mobile Analytics
Mobile analytics will likely be delved into further as a means to create different opportunities within EMM solutions. For example, machine learning and data will potentially be used to generate insight related to prescriptive and predictive analytics in real time. This will assist organizations that are becoming more mobile, as it will enable businesses to evaluate how effective the increased mobility is in reality. With this information, organizations will be able to determine if their EMM solution should be changed, or if it's acceptable as is.
As mobile devices develop and increase in number, EMM solutions will adapt in order to maintain relevance. In the coming years, it'll be interesting to follow how all of these factors affect EMM. Keep checking back with Solutions Review to stay informed.
Latest posts by Tess Hanna
(see all)