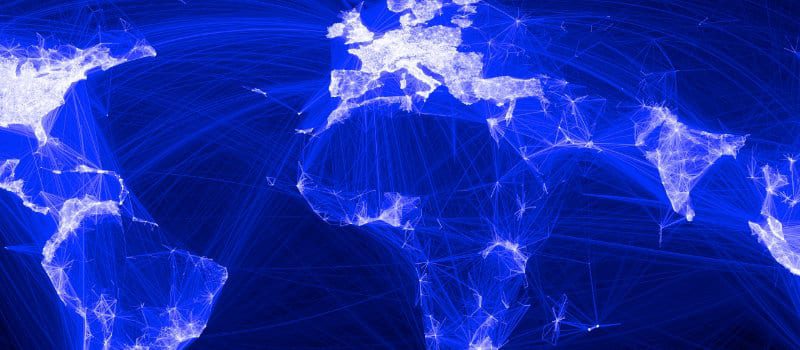 Today, security analytics solution provider NETSCOUT SYSTEMS announced the findings of its 2018 NETSCOUT Threat Intelligence Report at the Black Hat 2018 Conference. The 2018 NETSCOUT Threat Intelligence Report examines the latest trends and activities from nation-state advanced persistent threat (APT) groups, crimewave operations, and DDoS (Distributed Denial of Service) attacks across the globe.
In a statement, Hardik Modi, Senior Director of Threat Intelligence at NETSCOUT, said: "This report makes clear that threat actors are increasingly leveraging internet-scale threats, such as NotPetya, for targeted, highly selective campaigns."
Some of the key findings from the 2018 NETSCOUT Threat Intelligence Report include:
There were 2.8 million DDoS attacks in the first half of 2018.

DDoS attacks increased in size by 37% the appearance of Memcached attack campaign.

There were 47 DDoS attacks greater than 300Gbps globally in the first half of 2018. Over the same period last year, there were only 7 attacks of that size.  

Overall, DDoS attacks have grown in sophistication and in impact.

As of 2017, there were 27 billion connected IoT devices vulnerable to botnet influence. NETSCOUT predicts that number will grow to 125 billion by 2030.

Nation-state sponsored digital threat activity continues to develop campaigns and frameworks. Nation-state APT groups are also using internet-scale intrusions, such as NotPetya, for targeted campaigns.

Major crimeware groups are adopting self-propagation methods to allow their malware to spread faster.
In addition, the report details some of the most dangerous and most prominent threat actor groups, such as Fancy Bear, and malware campaigns such as Emotet. You can download the full 2018 NETSCOUT Threat Intelligence Report here.
Other Resources: 
Get Your Employees to Embrace SIEM Best Practices!
4 Tips to Make Data Breach Detection Easier For Your Enterprise
Enterprises: Don't Become Complacent in Your Cybersecurity!
How to Make Your SIEM Solution Deployment Easier for Your Enterprise
Comparing the Top SIEM Vendors — Solutions Review
How UEBA Can Prevent Insider Threats in your Enterprise
SIEM vs Security Analytics: What's the Difference?
Should Risk Analytics Bridge the Cybersecurity Talent Gap?
What's Changed? The Gartner 2017 Security Information and Event Management (SIEM) Magic Quadrant
The 25 Best Security Analytics and SIEM Platforms for 2018

Latest posts by Ben Canner
(see all)