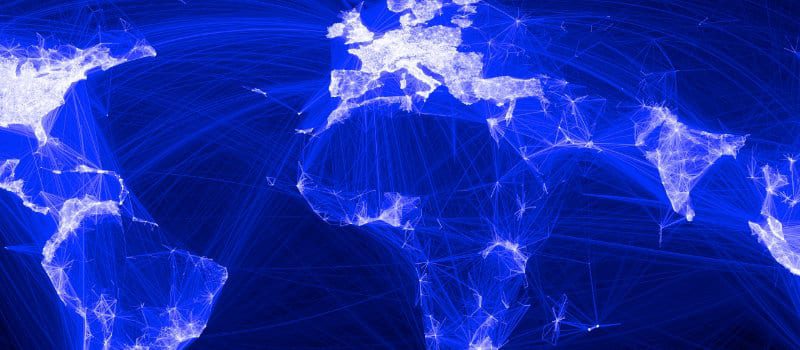 Today, security analytics solution provider ThreatConnect, Inc. released the findings of their enterprise-level survey "Building a Threat Intelligence Program." The survey found that even as the threat of cyber attacks increase, threat intelligence is enabling enterprises to thwart hackers.
Some of the key findings from the ThreatConnect, Inc. survey include:
74% of enterprises are able to obtain accurate information on the location of a cyber attack using threat intelligence.

67% said that it enabled them to identify the type of cyberweapon used in an attack.

67% said their solution prevented a phishing attack.

58% said it prevented a ransomware attack.

60% said it prevented a breach of customer data.
Overall, 78% of enterprises said that, in the past year, threat intelligence blocked cyber attacks that would have otherwise cost the business a significant sum of money—averaging over $8 million a year.  
In a statement, Andy Pendergast—Co-Founder of ThreatConnect and Co-Author of the Diamond Model of Intrusion Analysis—said: "Because cybersecurity threats are an increasing risk, it is ever more important that organizations adopt an intelligence-led approach to their security operations. Organizations leveraging threat intelligence programmatically with automation and orchestration enhance their abilities to prevent, detect, and respond to emerging threat actors, attack patterns and vulnerabilities relevant to them."
Threat intelligence is a key capability in SIEM and security analytics solutions and is necessary for improved digital threat detection. With the cybersecurity paradigm shifting from a prevention model to a detection model, perhaps it is no surprise that this capability has seen such success and is enjoying such popularity. Indeed, 70% of enterprises surveyed said they plan to spend more to address their elevated digital risks. At the same time, more than 70% said they do not have the staff to monitor all threats.  
The real question is: how prepared is your enterprise against cyber attacks?
You can read the ThreatConnect, Inc. "Building a Threat Intelligence Program" report in full here.
Other Resources:
Get Your Employees to Embrace SIEM Best Practices!
4 Tips to Make Data Breach Detection Easier For Your Enterprise
Enterprises: Don't Become Complacent in Your Cybersecurity!
How to Make Your SIEM Solution Deployment Easier for Your Enterprise
Comparing the Top SIEM Vendors — Solutions Review
How UEBA Can Prevent Insider Threats in your Enterprise
SIEM vs Security Analytics: What's the Difference?
Should Risk Analytics Bridge the Cybersecurity Talent Gap?

Latest posts by Ben Canner
(see all)