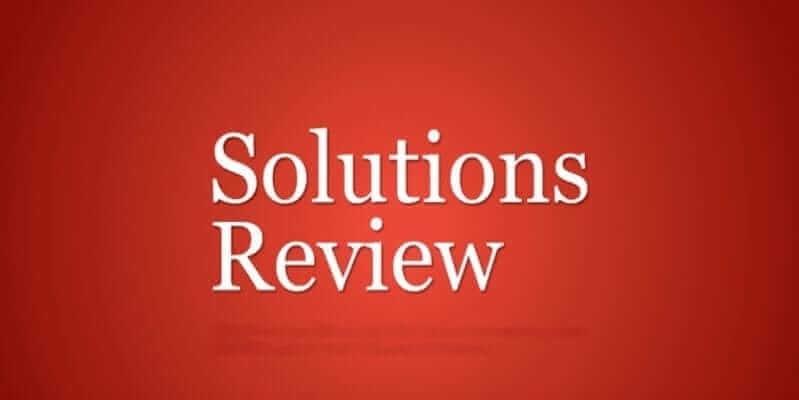 The editors of Solutions Review work to research SIEM, and cybersecurity in general, on a constant basis. We compile technology research papers and reports, product updates, and capability trends. Then, we compile it into best practices articles posted every week (and multiple times a week at that). 
Obviously, we offer a lot of SIEM articles and best practices. Sorting through all of them could feel daunting to the IT decision-maker. Thus, we compiled some of our best SIEM articles and best practices for your perusal. Check it out here! 
A Compendium of SIEM Articles and Best Practices
The Top 10 Enterprise SIEM Use Cases
Our SIEM articles and best practices often allude to the SIEM use cases for enterprises. However, we don't always go into detail on what SIEM use cases actually mean. Here, we describe them in detail and outline how SIEM helps.   
The Top Three SIEM Challenges for Enterprises in 2020
Yes, SIEM can pose a challenge to enterprises of all sizes. It's easily the least understood and the least deployed of all branches of cybersecurity. However, the SIEM challenges of 2020 don't quite resemble the challenges of yesteryear. We explore the challenges here. 
The 9 Best LinkedIn SIEM Groups You Should Join 
LinkedIn serves one of the premier platforms for enterprise technology professionals to gather, share ideas, and connect. IT security professionals and decision-makers alike seeking insights from the smartest in the industry can find it at LinkedIn. LinkedIn professional groups allow experts in niche fields and branches to discuss their latest findings and share resources. We describe the groups here. 
The 20 Best Cybersecurity Books for Enterprises
Enterprises can't just rely on the Internet for cybersecurity information (more's the pity). Sometimes, getting information the old-fashioned way can help with retention and reference. Indeed, the best cybersecurity books offer new avenues of technological knowledge. We regularly examine and update our booklist for the most relevant titles. Check out our selection. 
The 5 Key SOAR Capabilities for Enterprises 
Security Orchestration, Automation, and Response (SOAR) technologies continue to rise in adoptions as more enterprises enact security operations centers (SOCs). These solutions offer security workflow automation, data coordination, incident response management capabilities. We outline the SOAR capabilities here.      
The Best 24 SIEM Tools for Enterprises 
Here, the editors of Solutions Review present an annual sneak peek of the solution providers included in our Buyer's Guide and Solutions Directory. Information was gathered via online materials and reports, conversations with vendor representatives, and examinations of product demonstrations and free trials.   
What Drives Business SIEM Adoption in 2020? 5 Factors
In this article, we explore why enterprises embrace SIEM solutions in modern cybersecurity. These include cloud security, compliance, and threat intelligence. Unfortunately, SIEM has a reputation for complexity and cost; this article explores what it can contribute to workflows. Therefore, we provide the 5 factors for SIEM adoption here.  
What's Changed: 2020 Gartner Magic Quadrant for SIEM
Gartner explores the SIEM marketplace and the most prominent solution providers in the market through the Magic Quadrant for SIEM. Additionally, it explores the current market trends including threat management, compliance, and user activity monitoring. The Magic Quadrant places vendors as Leaders, Visionaries, Challengers, and Niche Players.   
How to Learn More 
You can check out our SIEM articles and best practices here. Also, download our SIEM Buyer's Guide for more on solution providers and key capabilities. 

Latest posts by Ben Canner
(see all)