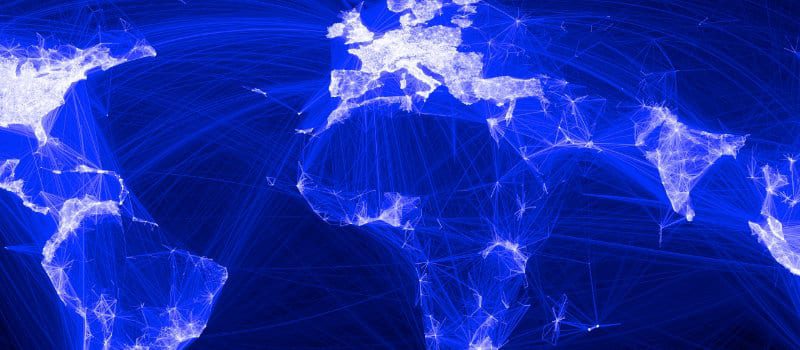 With the end of the year truly upon us, the editors at Solutions Review thought now is the time to reflect upon the SIEM market for enterprises: the research we've done, the best practices we compiled, and the analyst reports we've delved. Enterprises can find SIEM confusing, complex, and expense. Part of our job here is to demystify SIEM and make selecting the right solution easier through our extensively researched SIEM articles.  
Thus we would like to present our personal choices for the Top SIEM Articles of 2018. These SIEM articles represent some of the best we at Solutions Review do as we dive into a mature and essential cybersecurity market.
Here are our choices:
No list of SIEM articles would be complete without our annual assessment of which vendors in the market are worth keeping an eye on in 2019. In a year where the cybersecurity paradigm shifted so radically it prompted technological changes across the industry, SIEM vendors became ever more prominent. We expect that trend to continue into the new year.
Technology research firm Gartner's assessments of the SIEM market and our SIEM articles analyzing those findings remain some of our audience's favorites. 2018 brought radical shifts to the market, with more vendors than ever split between the Leader and Niche Player Quadrants. Who made the cut?  
One of the great challenges in SIEM is understanding the capabilities of the solution: its benefits, its limitations, and its demands on your IT security resources. A security operations center resembles SIEM in this way, perhaps appropriately as they are charged with fulfilling your solutions needs. Functioning correctly, a SOC can be the heart of your threat detection and remediation. Here's how.  
Originally, enterprises deployed SIEM solutions to fulfill their compliance mandates, whether they be regulatory or industrial. However, as threat detection and remediation became more important in combating modern digital threats, enterprise began to select SIEM for their other security capabilities. In many of our SIEM articles, we describe them in details, but we think this one is a concise summary.
One of the most perplexing questions enterprises face is what are the differences between SIEM and security analytics in a practical sense? Another perplexing one is which one they should deploy? We try to answer both here.
&
Many of our SIEM articles contain interviews with the talented men and women on the front lines of cybersecurity—combating hackers directly and working to secure enterprises the world over. We spoke with so many brilliant individuals we couldn't pick just one. Instead, we picked one in which Samir Jain helped us dive into a technology foundational to modern SIEM, and another in which Avi Chesla described what the future of SIEM might look like. As with all our interviews, we highly recommend them both.   
What list of our favorite SIEM articles would be complete without our annual booklist? We scoured booksellers and cybersecurity experts' recommendations to put together this comprehensive recommended reading list. Time to break out the library card!
This one, which dives into an oft-misunderstood but this vital cybersecurity component, is a personal favorite of the staff. We try to add levity when we can into what can be a stressful industry. We hope you enjoy it as much as we do!
It's a sad fact but true that cybersecurity struggles with a significant gender gap. Women still constitute a small percentage of cybersecurity talent. Moreover, their voices are often marginalized by patriarchal institutions and power structures. Not only are these injustices plain and simple, but these issues also contribute to the increasing cybersecurity skills shortage. They also contribute to an industry-wide lack of perspective on solving security problems.
In recognition of Women's History Month, we wanted to draw attention to the women working to keep enterprises and consumers safe in a perilous digital world. We'll say now what we said in our article: we need more women in cybersecurity. Full stop.

Latest posts by Ben Canner
(see all)