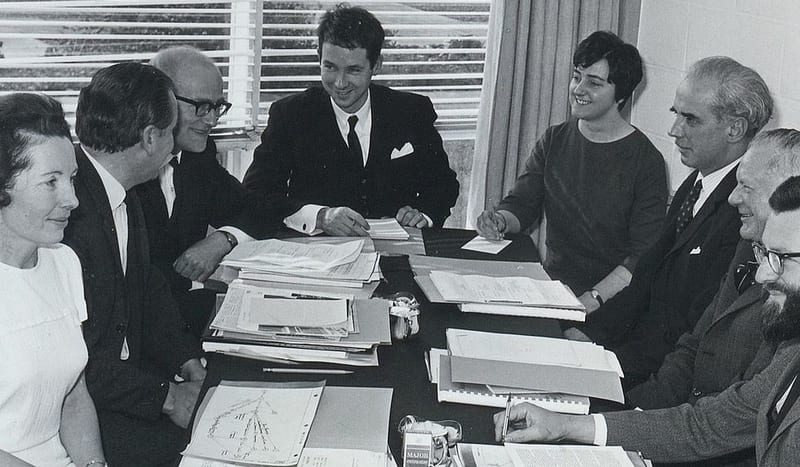 In any conversation about enterprise-level cybersecurity, The Chief Information Security Officer—the CISO—will by nature of their job be crucial. They set the example for other employees to follow and guide your enterprise smoothly through the rough waters of the digital marketplace.
But for some enterprises, it isn't always clear what the CISO is responsible for or how they should contribute to board-level discussions. Furthermore, many enterprises fail to realize that they are as responsible for their cybersecurity posture as their CISO.
So what is the CISO responsible for? And what about your enterprise?
CISO Responsibilities: Eyes on the Ground
The actual duties of your CISO will depend upon many things, including your staff size, business size, and your industry. However, there are a few common responsibilities for the CISO position, such as:
Overseeing the IT security team. Technically, the CISO is the head of the cybersecurity staff, and is responsible for assigning their tasks. In a system with a managed security services provider, they are often the primary point of contact with the vendor.

Overseeing day-to-day cybersecurity operations, including but not limited to threat analysis, firewall monitoring, threat detection, threat hunting, investigations, and forensics.

Researching and otherwise gathering intelligence on new potential digital threats and taking the necessary steps to secure their enterprise's IT environment against them.

Examining your business process and activities for potential risks and advising on those risks.

Preventing data loss, including monitoring emails for sensitive material and stopping insider threats.

Designing the enterprise's security architecture.   
Evidentally, the CISO is essential to any modern enterprises' corporate structure—they are necessary to overseeing cybersecurity directly in a way no other executive does. Furthermore, the CISO typically has a technology background, giving them knowledge and experiences beyond the scope of most C-Level executives. This fuels the perception that the CISO and their duties are separate from the rest of the board
Grey Areas In CISO Duties
On the surface, therefore, it would seem that the CISO is the end-all-and-be-all in enterprise cybersecurity. But in fact there are questions that the job description cannot answer:
Who is responsible for cybersecurity training—for both IT security team professionals and other employees?

Who measures the success of these training measures?

If your enterprise experiences a data breach, who is ultimately responsible?

Where does your CTO—Chief Technology Officer—fit into the equation. Does the CISO report to the CTO? Are they equal board members?

Should the CISO be a part of your executive board?
These are not easy questions to answer, and how you answer may depend entirely on your organization's structure and needs. However, no matter your answers or your CISO's responsibilities, your board needs to be a part of the cybersecurity conversation.
Getting your Enterprise Involved in Cybersecurity
There's no doubt that, in modern times, cybersecurity has become a C-Level executive problem. A data breach can cost an enterprise millions in legal and regulatory fees, outside consulting and breach closure fees, lost revenue, and lost customer trust in the long term. Simultaneously, cybersecurity is as vital to business processes as physical security as businesses embrace digital transformation and the latest technologies and market innovations.
So how can your enterprise put their best foot forward in cybersecurity?
Get your IT security team the right technology and solutions to their cybersecurity needs. The short-term costs are nothing to the long-term savings.

Foster a culture that embodies and enforces digital security. Phishing attacks constitute a major attack vector to this day, which the CISO cannot necessarily prevent. Your employees must understand the consequences of their digital actions, and this culture must begin from the top down.

Make sure your employees understand your incident response plans and know their points of contact in the CISO's office.

Regardless of their position relative to the CTO, bring the CISO into your board meetings so they can comment on the safety of new technologies, processes, or even partnerships.
Fostering a cybersecurity culture in your enterprise won't just make your CISO's life easier—it'll keep your enterprise safer overall.     
Other Resources:
Get Your Employees to Embrace SIEM Best Practices!
4 Tips to Make Data Breach Detection Easier For Your Enterprise
Enterprises: Don't Become Complacent in Your Cybersecurity!
How to Make Your SIEM Solution Deployment Easier for Your Enterprise
Comparing the Top SIEM Vendors — Solutions Review
How UEBA Can Prevent Insider Threats in your Enterprise
SIEM vs Security Analytics: What's the Difference?
Should Risk Analytics Bridge the Cybersecurity Talent Gap?
What's Changed? The Gartner 2017 Security Information and Event Management (SIEM) Magic Quadrant
The 25 Best Security Analytics and SIEM Platforms for 2018

Latest posts by Ben Canner
(see all)