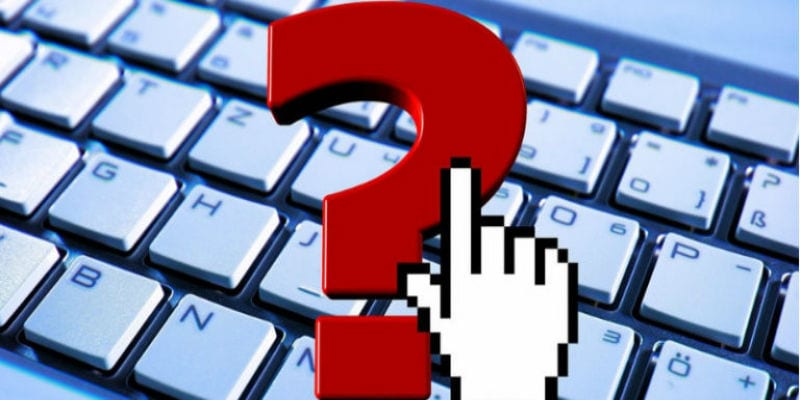 What should your enterprise look for in modern SIEM? How does SIEM's next-generation cybersecurity capabilities make it essential for enterprises of all sizes? Which ones should you prioritize when selecting a modern SIEM solution? 
Now, prevention in cybersecurity provides only temporary protection from hackers; unfortunately, hackers can now circumvent or outright evade legacy preventative capabilities. Even next-generation prevention, including next-gen firewalls and intrusion detection systems, can't protect against 100 percent of all cyber attacks. 
Therefore, your enterprise needs to focus on your cybersecurity detection and response; the faster your security team can find dwelling threats and remediate them, the more you can deflect and mitigate cybersecurity incidents. 
This is where modern SIEM steps in to bolster your enterprise cybersecurity efforts and strategy. 
What Should Your Enterprise Look for in Modern SIEM? 
Asset Identification and Storage
At its core, SIEM helps with the detection of breaches and other suspicious activities through log management. In fact, it uses the collection, correlation, and analysis of log data from their firewalls, IT infrastructure, and intrusion detection systems. 
However, legacy SIEM solutions constantly struggle with ingesting data from a wide variety of sources; doing so often proves expensive and complex, especially when dealing with data storage. After all, data storage does have a finite limit. 
Additionally, trying to deploy SIEM solutions across the enterprise all at once can overwhelm IT security teams and cybersecurity solutions. Some network areas utilize structured data and are therefore far more easily ingested; meanwhile, unstructured data such as application data prove more challenging to analyze and correlate.  
Thankfully, modern SIEM solutions can help you identify the assets of the highest priority to protect; thus you can deploy the solution carefully and with an eye towards scaling. Additionally, modern SIEM can help you store the collected data, organize it, and easily retrieve it if necessary.   
Normalization and Analytics
In SIEM, collecting the log data only represents half the equation. The other half involves normalizing the data and correlating it for security events across the IT environment. In other words, you need the right tools to analyze your ingested log data. 
Part of this includes normalization. Every application, database and device generates data differently. Moreover, each formats their data via different mediums and programs. If they do generate similar logs, the information may still appear as incomprehensible jargon to your IT security team. 
Therefore, normalization processes the collected data into a format that allows security event correlation tools to parse it. Ideally, it should also offer the data in a format your IT security team can read and investigate.
Also, modern SIEM can facilitate your analytics after normalization even further with pattern modeling, statistical modeling, and machine learning. These analytic tools to help guide decisions and manipulate data as necessary for your cybersecurity event detection; it can find signs of a breach, indicators of compromise, or dwelling threats from disparate network areas.
Additionally, you need to utilize user and entity behavior analysis (UEBA) in your analytics toolbox. This artificial intelligence program works to determine and distinguish normal employee behaviors from abnormal behaviors that indicate a potential threat. UEBA patrols your enterprise's network and digital perimeter, using detection algorithms to protect your sensitive corporate assets.
Via UEBA, your IT security team can use advanced analytics to follow user behaviors across time if they detect potential insider threat activity, finding correlated potentially malicious activities that may otherwise have been missed.
Alerts With Contextualization
Legacy SIEM solutions can bombard your enterprise with alerts, many of which turn out to be false positives. These serve only to waste your IT security team's time—costing valuable resources and leading to mass burnout. Moreover, they can crowd out the alerts of real security events, allowing threats to dwell for longer. False positives, therefore, are poison to remediation efforts. 
Meanwhile, modern SIEM solutions work to reduce alerts through contextualization; with this in hand, your team can assess whether the alert merits closer investigation. Contextualization uses analytics to provide the context—users involved, time of the incident, database access, etc.— of the potential event. Obviously, this reduces your investigation time and thus opens your team to more activities such as remediation.  
Constant Evolution is the Key
While enterprises may become familiar and comfortable with their legacy interfaces, sticking with them only prepares you for past battles. Most legacy solutions don't possess the capabilities necessary to keep up with modern threats and hacker tactics. Moreover, legacy solutions rarely receive the necessary threat intelligence relevant to modern enterprise infrastructures. 
Think about it: your enterprise's network continually scales as it adds new technologies. The cloud, IoT, mobile devices, shadow IT—legacy solutions can't offer the insights necessary to protecting (or stopping) them.
Therefore, your modern SIEM needs to constantly evolve and scale to accommodate your enterprise. It needs to provide cloud security and IoT visibility and needs to roll with hackers' punches. After all, they continually evolve and change their cyber attacks. Your modern SIEM solution must as well.
How to Learn More About Modern SIEM
You can learn more about modern SIEM solutions in our SIEM Buyer's Guide. We cover the top providers and their key capabilities in detail.

Latest posts by Ben Canner
(see all)