All New Talent Management Buyer's Guide
From the Editors of Solutions Review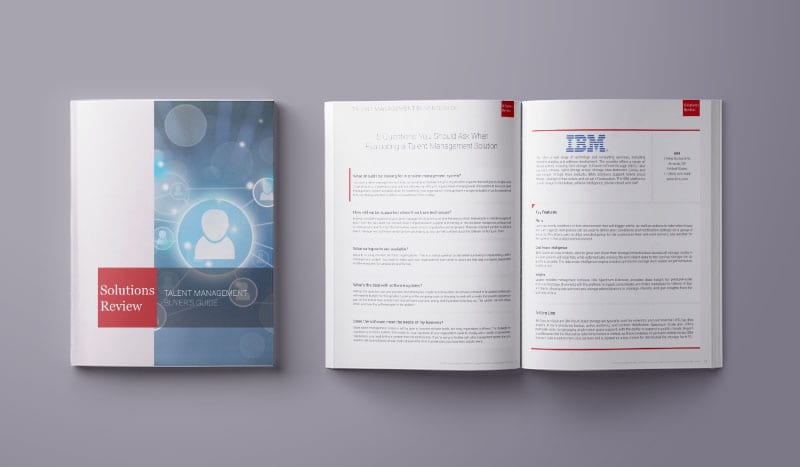 Talent Management Software is a technology tool used by HR professionals to manage employees within an organization. Gartner Inc., defines talent management software as an integrated set of applications that support an organization's need to plan, attract, develop, reward, engage and retain talent. Such applications include workforce planning, talent acquisition and onboarding, performance assessment, goal management, learning and development, career development, succession management, and compensation management. 
It doesn't only help HR administrative needs however, talent management is a business strategy, so the software simplifies business processes and allows room for improvement in the top talent in the company. If you find your organization or HR department struggling to keep up with competitors or find it difficult to track your employees lifecycle, it may be time to implement a talent management solution.
Solutions Review is providing this complimentary analysis of Top 24 Talent Management solution providers featuring.
24 Profiles of the Top Solutions Providers
The Top 5 Questions to Ask Potential Vendors
5 Key Capabilities to Consider When Evaluating a Solution
A Category Overview and "Bottom Line" analysis
Information for this report was gathered via a meta-analysis of available online materials and reports, conversations with vendor representatives, and examinations of product demonstrations and free trials. Solutions Review does not endorse any vendor, product or service depicted in this publication and does not advise technology users to base their vendor selection entirely on this research.

Talent Management Buyer's Guide Download