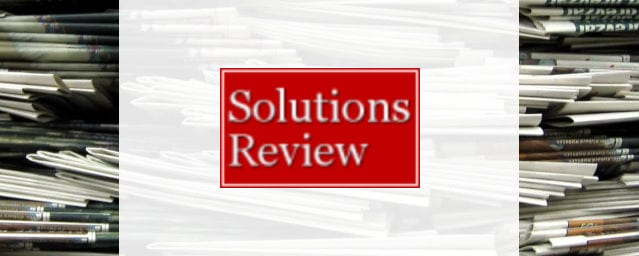 In case you missed it, here's what happened in Wireless 802.11ac last week:
Cisco Mobility Express Platform Aimed at Small Businesses– Networking giant Cisco is reaching out to small to medium-size businesses (SMBs) looking to deploy WiFi networks with the launch of its Mobility Express Solution, designed to help SMB networks deliver enterprise-class wireless access to employees and customers. Without the need for a dedicated controller appliance, it can be deployed in under 10 minutes, managing up to 25 Access Points (APs) and supporting up to 500 clients in a single cluster.
Qualcomm Reveals The Connectivity Features Of Its Upcoming Snapdragon 820: X12 LTE Modem, 802.11ad WiFi, And Improved Performance In Metallic Devices– After several faux-pas with its previous flagship processor, the Snapdragon 810, Qualcomm has been plotting its redemption scheme with a worthy successor, the 820. The chipset was announced at MWC 2015, but not much was known back then except the 64-bit CPU architecture, the FinFET design, and a slew of potential multimedia capabilities. We later learned that the Snapdragon 820 will have a new Adreno 530 GPU, which is 40% faster and 40% less power hungry than the Adreno 430 GPU included in the 810.
Global and China Connectivity RF Industry Report, 2014-2015– The rapid growth of the Connectivity RF system market is primarily prompted by 4G mobile phones. A standard 2G mobile phone requires a Connectivity RF system costing only about USD0.55, a 3G phone USD2.75, while a 4G phone up to USD8 and a global standard 4G phone USD13 or above. The penetration rate of 4G phones in China is the highest in the world. China's 4G mobile phone shipment only accounted for 2% of the total mobile phone shipment in December 2013, but the proportion jumped to 71% in December 2014 and more than 80% in March 2015.
TalkTalk Super Router review: new 802.11ac model ditches ggabit ethernet but adds USB 3–  As a modem router that comes as part of TalkTalk's fibre broadband package, the new 802.11ac Super Router is a substantial upgrade over its 802.11n-only predecessor, although not so much if you already have TalkTalk's first 802.11ac router. It's manufactured by Chinese electronics giant Huawei and is a reengineering of that company's HG633 model, loaded with custom software aimed at making the setup process as straightforward as possible.
Second Gen Google Chromecast With Round Design, Faster WiFi And New Colors Imminent– Chromecast, which is set to be announced at the company's special event on September 29th alongside new Nexus smartphones. Images of the device show that it appears to retain its "dongle" form-factor, but the circular bulge appears larger this time around. In addition, the Chromecast, which was initially only available in black, will be available also in yellow and red colors.
Wi-Fi completes 25 years, to get 802.11ax standard in 2019– The Wi-Fi that we know and use today came into existence 25 years ago in 1997, when the 802.11 WiiFi specifications were defined. Since then Wi-Fi has become the norm for data connectivity and surfing at higher speeds. The first version of the 802.11 protocol was released in 1997, and provided up to 2 Mbit/s link speeds. This was updated in 1999 with 802.11b to permit 11 Mbit/s link speeds, and this proved to be popular.