Solutions Review explains how to set up and install NordVPN, including how to download and login to the tool.
With an increasing number of cyber-attacks on high-profile companies and growing concerns over data privacy, many users are turning to virtual private networks (VPNs) to keep them safe when they're using the Internet. A VPN protects the online traffic of its customers by masking IP addresses, encrypting network data transfers, and preventing external forces from observing user activity. Many VPNs also allow users to access censored or unavailable content or enable high-speed video streaming from any location.
There are many VPN solutions on the market, but today, we'll be focusing on NordVPN. NordVPN is a Panama-based virtual private network provider that was formed in 2012 to fight against Internet censorship, content control, and intrusive government surveillance. As of 2020, the vendor helps more than 12 million customers protect their online transactions and web traffic from Internet surveillance and cyberthreats. The vendor operates over 5500 VPN servers in 58 countries, providing military-grade encryption, DNS leak protection, and lightning-fast data speeds.
Learn how to sign up for, download, login to, and install NordVPN below.
Obviously, the first step in setting NordVPN up is signing up for the service. If you sign up for NordVPN via our affiliate link, you can get an exclusive offer on this VPN software. You can sign up for a three-year plan for just $3.49 a month, with NordVPN also offering a two-year plan for $4.99 a month, a yearly plan for $6.99 a month, or a monthly plan for $11.95. Pick whichever plan works best for you! Choose your desired payment plan, enter your payment information, and create an account.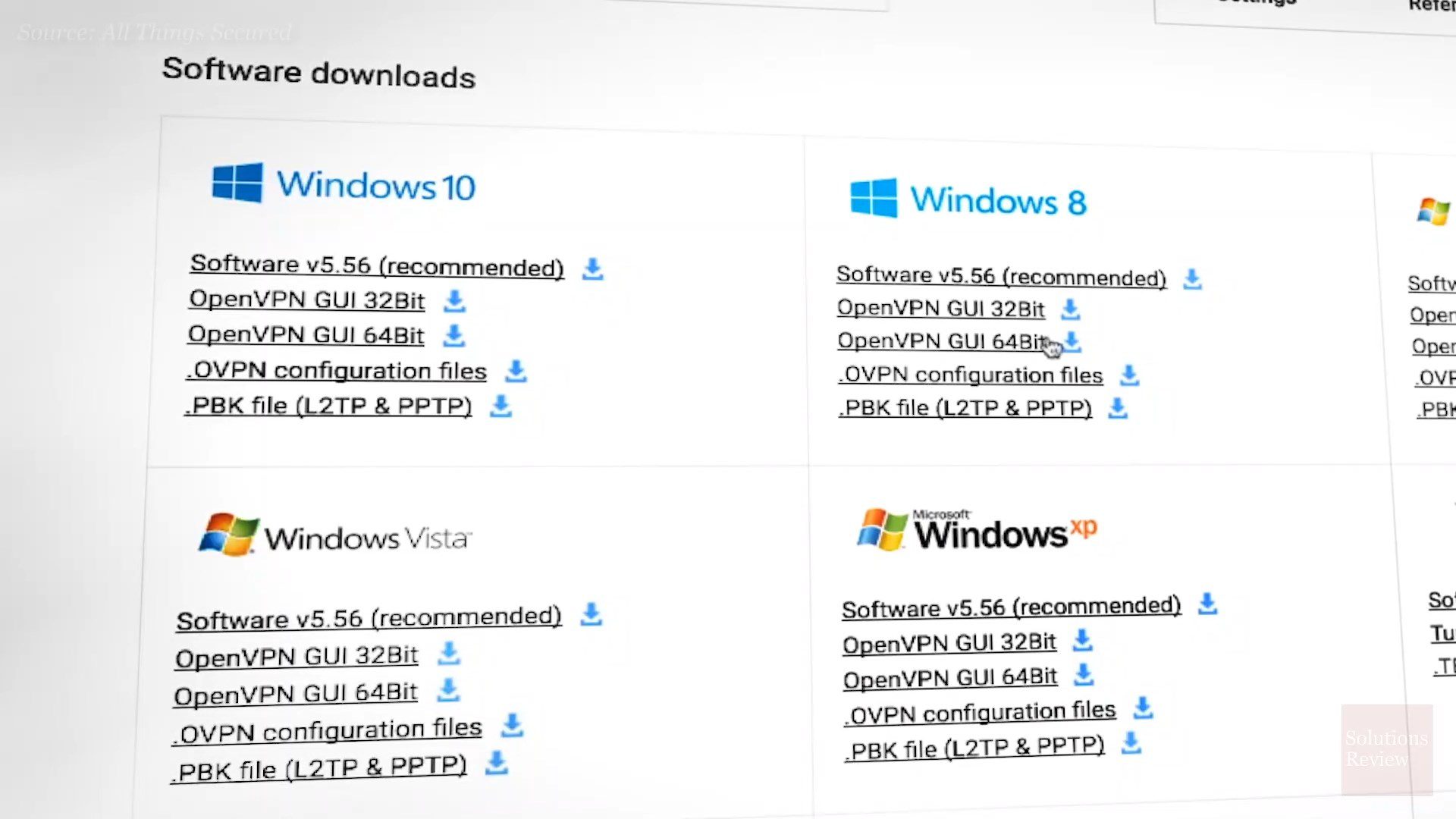 Step 2: Download the NordVPN Software
Once you've signed up for NordVPN, it's time to download the software. The vendor offers numerous versions of its VPN solution that are specifically tailored to devices and operating systems. After you've created your account and your order has been processed, select the version of NordVPN that fits your operating system — whether it be a Windows, macOS, Android, iOS, or Linux device, as well as the Chrome and Firefox web browsers. Then, you can download the installer that's designed for your system.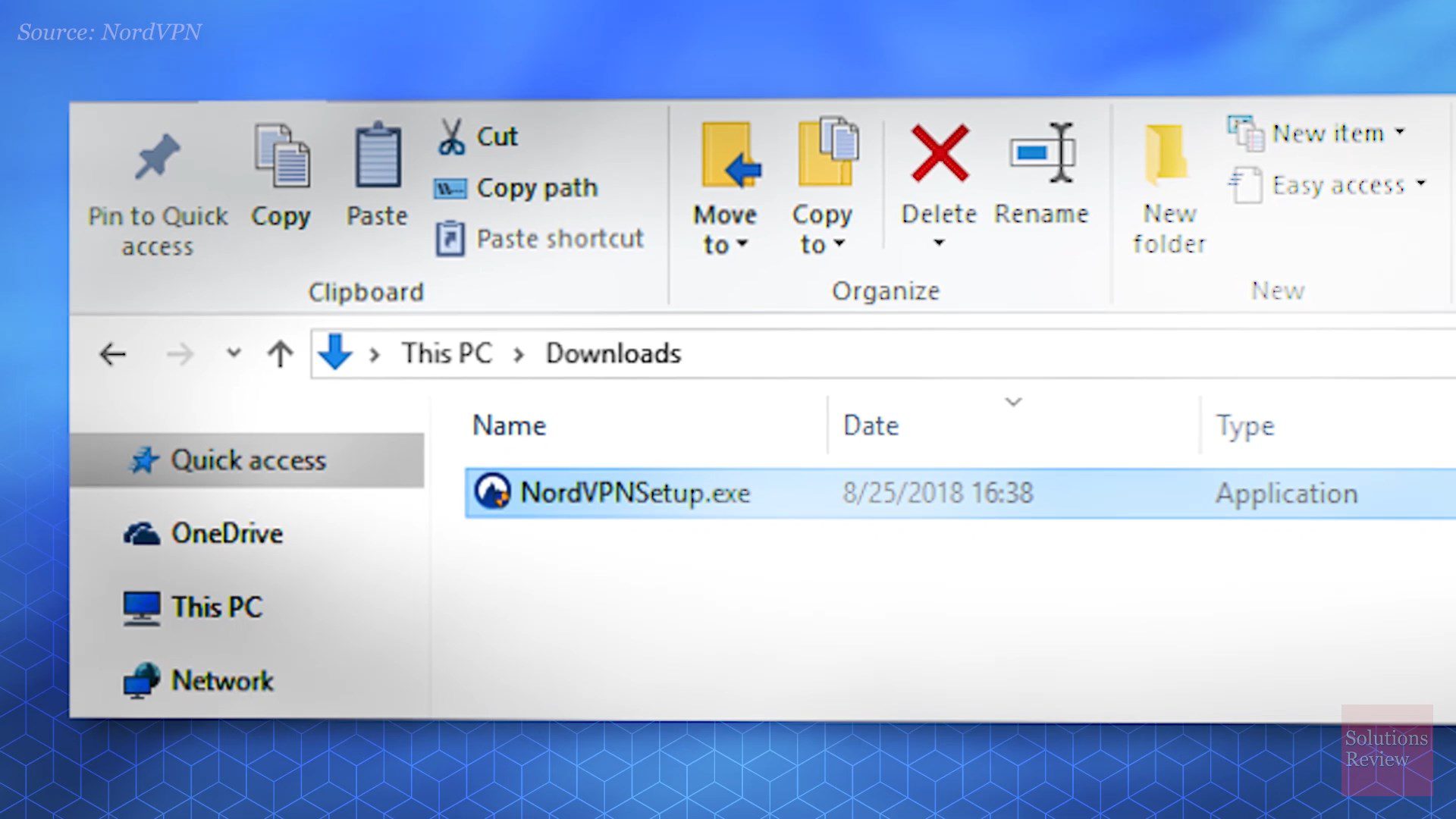 Step 3: Install the Program Onto Your Device
After you've downloaded the installer, navigate to where you downloaded it and run the executable file. From here, it's a simple matter of following the on-screen prompts to complete the installation process. NordVPN's installer is simple and easy to understand, and after the software has finished installing everything, you're nearly ready to begin browsing securely.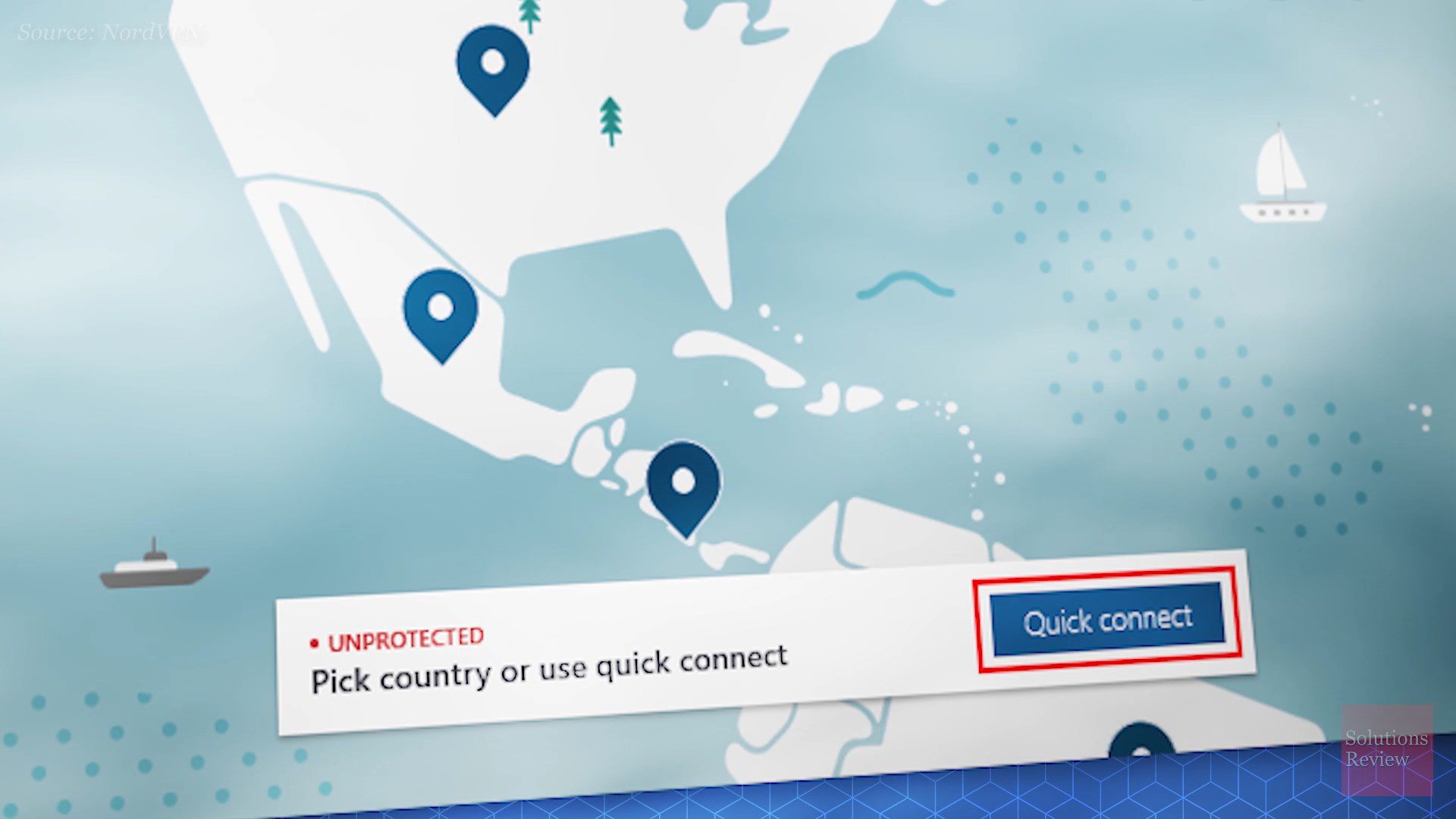 Step 4: Open the Software and Login to Your NordVPN Account
Once the installation process is complete, open the NordVPN application to log in and start the VPN software. The software will prompt you to enter your username and password  — use the same information you provided earlier when creating an account.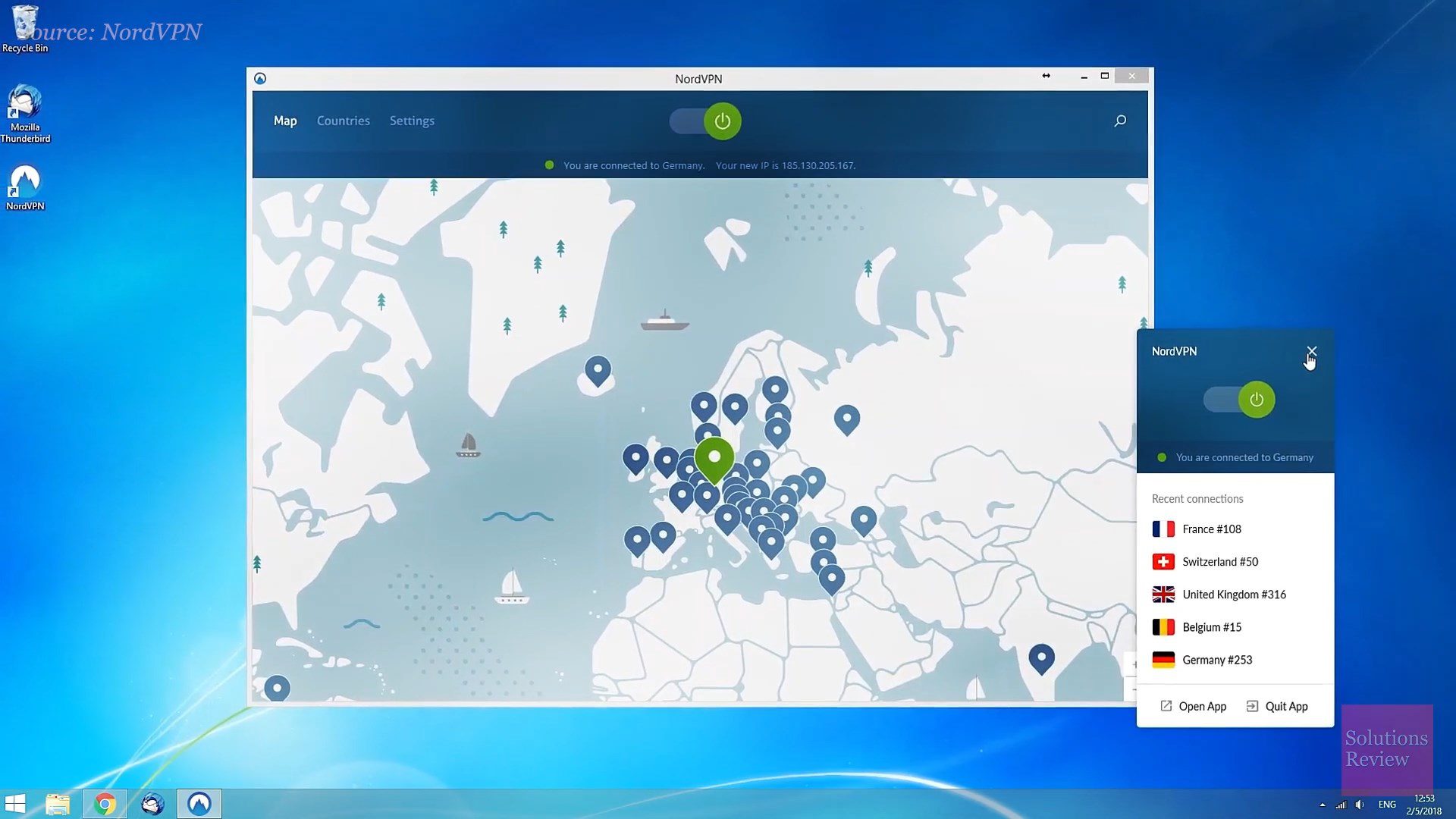 Step 5: Start Browsing Securely with NordVPN
After logging into the program, click the Quick Connect button to activate the service, or select one of the server locations on the left side of the screen. Once the software connects to one of NordVPN's virtual private network servers, the power button will turn green and the text "Your connection is protected" will be displayed at the top. You're now all set to browse the web securely and privately!
Once you're connected and configured, NordVPN's state-of-the-art, tier-1 multi-gigabit private network will provide online security, protect your identity, allow anonymity, stop eavesdroppers, unblock websites, and grant uncensored access to the internet.
Why Choose to Download and Login to NordVPN?
There are many different VPN providers on the market, each delivering its own set of advantages and benefits over other solutions. Some of the benefits of using NordVPN include:
CyberSec. In order to take security and privacy to the next level, NordVPN's Cybersec technology helps users protect their devices from malicious software and actors. In addition to blocking unwanted ads, CyberSec automatically blocks suspicious or dangerous websites that could be installing malware to your devices. The device also defends against botnets and prevents your device from being used in a DDoS attack.
Double VPN. While NordVPN connects you to one of the company's global VPN servers by default, users have the option to enable the Double VPN service, where you connect to an additional server on top of the first one. This encrypts your web traffic twice, and since NordVPN switches between UDP and TCP protocols, users gain an extra level of security. The Double VPN feature is designed for users who want to ensure complete anonymity on the web.
Onion Over VPN. NordVPN offers users the ability to connect to the Onion network while also using NordVPN, providing similar functionality as The Onion Router (Tor) in addition to NordVPN's solution. Through Tor, user traffic is sent through a number of volunteer-operated servers, hiding your location and encrypting data you sent through. Users can operate Tor servers without fear of snoopers on the network, bringing Onion's anonymity and NordVPN's security together.
For more info on what the VPN solution can deliver, consult our video guide below.
---
Latest posts by Daniel Hein
(see all)