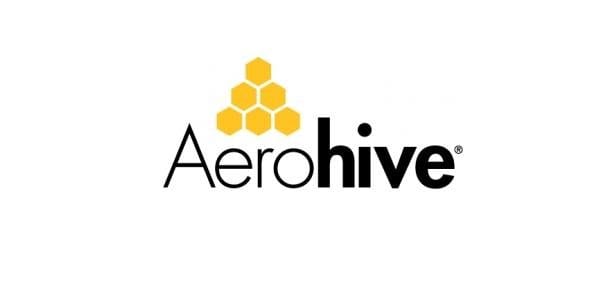 Aerohive have announced new 802.11ac Wave 2 access points, a new line of switches, and a new release of HiveManager NG that together are expected to be easily adaptable for enterprises. These access points are in response to the growing demand mobile devices put on the network and APs and are scalable for the future of the Internet of Things (IoT).
To address escalating connectivity demands today, Aerohive is introducing the AP250 and the AP245X, two new cloud-managed 802.11ac Wave 2 access points that are the first to deliver enterprise-class capabilities and uncompromised wireless functionality while operating on existing standard wired infrastructure of 802.af Power over Ethernet (PoE). The access points also feature integrated Bluetooth Low Energy (BLE). Both the AP250 and the AP245X are built on Aerohive's proven RF-IQ technology to deliver great Wi-Fi. RF-IQ incorporates distributed control radio intelligence, such as automated channel and power selection, load balancing, band steering, and other capabilities that enable complex radio functionality.
Aerohive's new AP250 access point enables the most-adaptable wireless infrastructure. Its software-selectable radios maximize customers' return on investment by allowing administrators to select transmission at 2.4GHz and 5GHz or to select dual 5GHz. When integrated into overall network design, the selection of the dual 5GHz mode can effectively double network capacity.
The AP250 is the only Wave 2 and BLE solution that can operate in dual 5GHz mode with uncompromised performance for increased capacity, without PoE switch upgrades. Aerohive's patent-pending RF-IQ antenna and the first-of-its-kind network technology provide polarisation and spatial diversity which ensures performance even in dual 5GHz mode, delivering uncompromised performance under 802.11af power budget.
The AP245X delivers Wave 2 with external antennas and a rugged design for challenging environments, such as warehouses, manufacturing floors, and extreme temperature environments. Both the AP250 and the AP245X access points feature integrated BLE and a USB port to enhance location-driven services and provide additional wireless connectivity options for IoT and other devices.
HiveManager NG, Aerohive's network management platform, is designed for enterprise-grade scalability and is available for private or public cloud deployment. The new release is now architected for on-premises deployments of up to 20,000 access points. The platform offers the centralized management and powerful functionality enterprises need as well as streamlined user experience and simplified troubleshooting.
Aerohive is also introducing four new cloud-managed enterprise switches, the SR2208P, SR2224P, SR2324P, and SR2348P. Available in a range of port densities, from desktop to stacking-capable rack mount, the new switches are managed through HiveManager NG.
Together with Aerohive's access points, these new switches enable complete unified wired and wireless cloud network management from a single pane of glass with improved visibility, centralised control, and reduced cost and complexity.
Furthermore, Aerohive has extended its unique Private Pre-Shared Key (PPSK) functionality, which enables customers to manage secure access for specific users and IoT devices. This functionality is important for ease of onboarding and control of Bring Your Own (BYO) and IoT devices. PPSK can now support 100,000 keys in a single instance.