With an increasing number of cyberattacks on high-profile companies and growing concerns over data privacy, many users are turning to virtual private networks (VPNs) to keep them safe when they're using the Internet. A VPN protects the online traffic of its customers by masking IP addresses, encrypting network data transfers, and preventing external forces from observing user activity. Many VPNs also allow users to access censored or unavailable content or enable high-speed video streaming from any location.
There are several VPN providers available with various features and subscription prices, but in this Solution Spotlight, we'll be focusing on ExpressVPN. We'll introduce ExpressVPN and what they offer, highlight what makes the vendor's VPN unique, and provide instructions on how to get started using the solution.
What is ExpressVPN?
ExpressVPN is a British-based company whose VPN solution lets users securely and anonymously browse the web and access blocked worldwide content from anywhere. The company currently hosts over 3,000 VPN servers, with 160 server locations in 94 countries across the globe, and users have the option to switch between servers whenever they want. Users can hide their IP address from potentially malicious actors and enjoy anonymous web surfing, unlocked regional content, and unthrottled data speeds.
The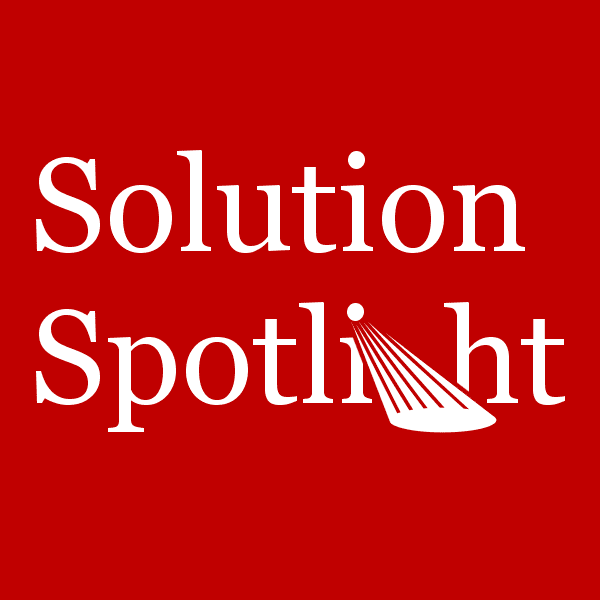 vendor does not log user traffic data, including IP addresses, browsing history, traffic metadata, and DNS queries. Since the solution doesn't track or collect activity and connection data, users gain peace of mind knowing that their web activity isn't being monitored.
ExpressVPN supports multiple device types from computers, laptops, and mobile devices to even smart TVs and game consoles. The company also distributes extensions for Firefox and Chrome, letting users activate the VPN straight from their browser. ExpressVPN does not cap bandwidth and offers native speed tests to ensure that users can download as much data as they want — with fast download rates to boot.
What makes ExpressVPN stand out?
While ExpressVPN delivers standard VPN features, they also advertise unique, advanced capabilities that those seeking a VPN solution need to consider. There are the features that make ExpressVPN stand out from other VPN providers:
VPN Split Tunneling
ExpressVPN allows users to enable split tunneling, a feature where the VPN routes certain traffic through their VPN tunnel while other traffic accesses the Internet directly, bypassing the VPN. With split tunneling, users can access web services and content from local IP addresses and international IP addresses at the same time. It also allows users to communicate with other LAN devices on their network while still connecting to the VPN.
Network Lock
In the event that your VPN connection is interrupted, ExpressVPN's kill switch Network Lock kicks into gear. Network Lock immediately stops traffic from entering or leaving a device when a VPN connection fails, ensuring that power outages or users changing Wi-Fi networks don't expose a device to outside threats. This feature is automatically enabled and stays on as long as a device is connected to the VPN.
TrustedServer
For their VPN servers, ExpressVPN delivers TrustedServer technology, which the company claims is "a whole new standard of security." With TrustedServer, all data on a server is wiped following a reboot since ExpressVPN servers run exclusive on RAM, and servers never write data to the hard drive. Also, whenever a server stars up, the entire software stack is reinstalled, ensuring none of the servers are running outdated software.
How do I get started with ExpressVPN?
Installing ExpressVPN on your computers, laptops, and mobile devices is easy. To get started with the solution, follow these steps:
Check your email for a set up email from ExpressVPN; click the red button that says Set Up ExpressVPN.
Select the platform or OS you wish to install the VPN to, then click Download.
Copy the text in the activation code box.
When the installer is finished downloading, double-click on the program.
Click on Continue twice, and then click on Set Up ExpressVPN.
When prompted, paste the activation code you copied and click Sign In. You're now all set to browse securely.
For more detailed instructions on how to install and configure ExpressVPN, consult our video guide below.
---
Latest posts by Daniel Hein
(see all)