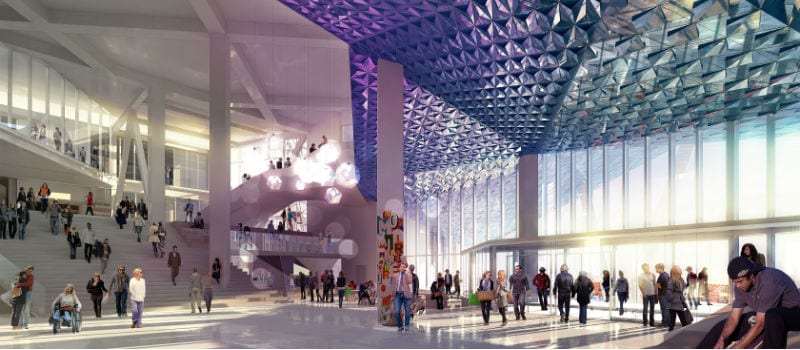 When it comes to deploying a wireless network in higher education, no two institutions are alike. From unique locations and remote campuses, to busy cities and growing student populations, universities are among the top, most difficult deployment industries in enterprise wireless networking. This fact makes choosing the right solution even more important, making your research on these solutions even more critical in order to have a successful deployment for your institution.
These case studies are important and highly effective tools when it comes to understanding what kinds of problems can arise in  the initial implementation of your network and how you and your vendor can work to solve and discover these potential pitfalls.
Ryerson University was having particular trouble with the Wi-Fi access in their Digital Media Zone incubator facility, where students collaborate with businesses making the expectations high for both students and visitors. The 38,000 student university's main need was to drastically improve the wireless coverage for the DMZ, but they realized the need to for all students to have high performing wireless, due to the amount of interaction between students and the community around them.
The main point of need for the University of Georgia was the Georgia Center for Continuing Education Conference Center and Hotel, which is considered one of the largest university-based conference centers in the world. This 200 room, five floor, conference and housing facility includes two auditoriums that seat 375 and 600 people respectively. Providing secure and fast wireless in a hospitality and university setting presented a unique challenge to the university as well as Ruckus Wireless especially because adding more wires was not an option due to the building's age and condition of the existing wires.
[Want to share your own higher education wireless story? Click here to participate in higher education wireless survey]
Utica College is a smaller institution in upstate New York that has the challenge of competing with much larger universities. Their more restrictive budget along with their 128-acre main campus and three remote locations, made their deployment a challenge. Extreme Networks worked with the Utica College CIO in order to structure a three year plan to bring a modern, scalable and secure wireless network to their students.
Alabama State University was experiencing poor connections across campus as the need for a better wireless solution grew far beyond what their 2004 initial Wi-Fi deployment and series of quick fixes could handle. They especially had trouble with the increase of video usage by instructors as part of their lectures. Their current solution could no longer support the amount of traffic it was getting on a daily basis and a complete overhaul of the network was needed within a reasonable but strict budget.
The dated wireless network at Jacksonville State University could no longer deliver the reliable connection to students across the 459-acre campus. They were particularly conscientious of mobile device usage by staff and students and wanted to be sure that their network covered every inch of their campus from the parking lots to the laundromat.