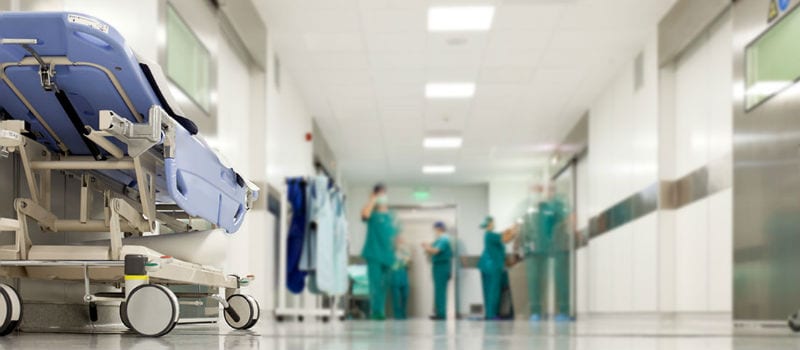 Hospitals are one of the most busy and chaotic environments of the modern world. Add doctors, nurses and other hospital workers along with patients and visitors all trying to connect to the same wireless network, and you've got yourself an over-crowded, bogged down network that doesn't offer the speeds necessary to keep up. In some respects, it's almost better to have no wireless network at all than an inadequate one. Today, an inadequate network is any network that's not 802.11ac.
So why is 802.11ac so important for hospitals? It all comes back to our new mobile lifestyles and the way that impacts medical equipment, mobile medical devices and the personal devices of patients. Once you go mobile, you never go back and a bad or outdated wireless network is the Achilles Heel of mobile productivity.
Doctors infamously carry around outdated beepers as a means of instant communication and it's so outdated that it's become a kind of stereo type an a bit of a joke. There's a reason why we've all retired our beepers into our electronic junk drawers and that's because we've been able to get something better for almost two decades now. But the beeper system works and it has worked for a long time. The communication is always reliable, and they've just gotten used to it over the years, so why change?
Technology surrounding the medical field has gotten much more advanced over the past few years, and like most things tech, these sorts of trends slowly get more popular until they explode all of the sudden and we see mass adoption. What holds hospitals up with moving forward with these mobile devices, like tablets and converters is the lack of reliability in the network.
As we know the more people trying to access a network, the slower it gets and the more unreliable it becomes. The number one issue with wireless in hospitals is that time is everything and doctors and patients alike do not have the time to wait for a message to send or be bogged down by traffic when retrieving a file or accessing a database. 802.11ac is backwards compatible with previous IEEE wireless standards so all devices are compatible. Emergency and medical environments are not the place to be ignoring devices and policies that could make the whole process easier for the sake of old stability that isn't as efficient.
Another aspect of a fast dependable wireless network is the effect it will have on patients and visitors. Whether it's for entertainment during a stay or being able to access information for communication purposes, a hospital is far too serious of a place to be without an internet connection these days.