With an increasing number of cyberattacks on high-profile companies and growing concerns over data privacy, many users are turning to virtual private networks (VPNs) to keep them safe when they're using the Internet. A VPN protects the online traffic of its customers by masking IP addresses, encrypting network data transfers, and preventing external forces from observing user activity. Many VPNs also allow users to access censored or unavailable content or enable high-speed video streaming from any location.
There are several VPN providers available with various features and subscription prices, but in this Solution Spotlight, we'll be focusing on IPVanish. We'll introduce IPVanish and what they offer, highlight what makes the vendor's VPN unique, and provide instructions on how to get started using the solution.
What is IPVanish?
IPVanish is a USA-based virtual private network provider founded in 2012 that was recently acquired in 2019 by J2 Global. The vendor offers VPN software and applications for desktop and mobile devices, including Windows, macOS, iOS, Android, Linux, ChromeOS and Amazon devices; in addition, IPVanish also offers VPN software for routers. IPVanish currently operates over 1,300 servers in more than 75 global locations, with a majority of its servers located in North America and Europe.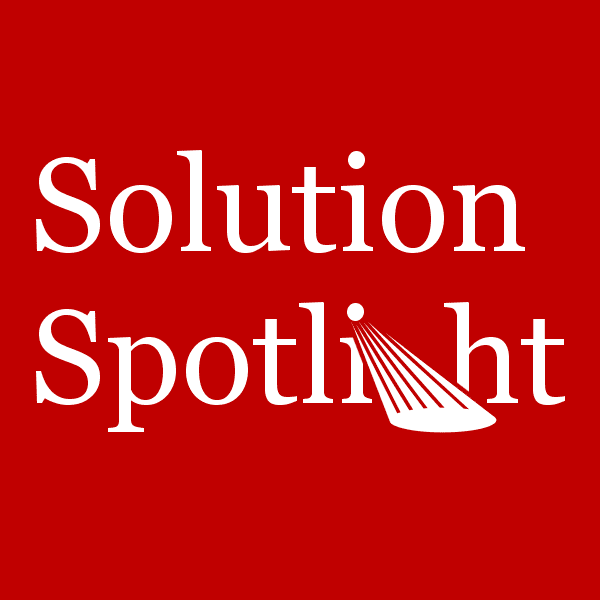 The vendor operates on a strict zero-logs policy, meaning that IPVanish doesn't track or log online activities while the VPN is active or inactive. This ensures that user privacy is protected, no matter which of IPVanish's global VPN servers you connect to. For personal users, IPVanish allows up to 10 simultaneous connections per account, so you can protect up to 10 different devices; for businesses, installing a VPN onto a router protects any device that connects to the internal network.
IPVanish offers unlimited bandwidth, 256-bit AES encryiption, SOCKS5 web proxy for P2P and VoIP connections, and several VPN protocols. In addition to unblocking censored apps and websites by region, the company provides unlimited server switching and offers 24/7 customer support. Currently, payment plans are offered on a monthly, quarterly, or yearly basis.
What makes IPVanish stand out?
While IPVanish delivers standard VPN features, they also advertise unique, advanced capabilities that those seeking a VPN solution need to consider. There are the features that make Private Internet Access stand out from other VPN providers:
Multiple VPN Protocols
IPVanish's VPN solution supports multiple VPN connection types to make the tool as powerful and adaptable as possible. The vendor currently supports IKEv2, OpenVPN, L2TP, IPSec, and PPTP; it recommends users stick with OpenVPN on all devices that support it, and recommends IKEv2 or L2TP for mobile devices that aren't compatible with OpenVPN. These protocols ensure that devices with newer or older operating systems will be protected.
SOCKS5 Web Proxy
When connected to traditional computer networks, IPVanish offers multiple connection protocols. However, for peer-to-peer and voice over Internet Protocol connections, IPVanish VPN uses a SOCKS5 web proxy to mask personal IP addresses. The SOCKS5 web proxy offers extremely fast connection speeds can handle data from anywhere, no matter the type of protocol, program, or traffic.
SugarSync
In addition to offering its VPN service, IPVanish allows users to bundle the VPN with SugarSync cloud storage, allowing for massive savings on an enterprise security suite. SugarSync encrypts files that enter and leave its servers, ensuring that user photos, videos, and sensitive personal information are safeguarded from threats. With SugarSync, companies are able to manage, share, sync, and delete documents stored on the service remotely.
How do I get started with IPVanish?
Installing IPVanish on your computers, laptops, and mobile devices is easy. To get started with the solution, follow these steps:
Sign up for IPVanish via our affiliate link to get an exclusive offer on IPVanish and SugarSync cloud storage.
Select your subscription plan, create your account, and enter your payment information.
Log into your account, visit the Apps tab, select your device of choice, and click Download Now.
Run the installer once it's finished downloading and follow the on-screen prompts.
Once the app is installed, open the app, log in, and click Connect. You're now all set to browse securely.
For more detailed instructions on how to install and configure IPVanish, consult our video guide below. Check back regularly to find more Solution Spotlight articles featuring other VPN providers like IPVanish.
---
Latest posts by Daniel Hein
(see all)