With an increasing number of cyberattacks on high-profile companies and growing concerns over data privacy, many users are turning to virtual private networks (VPNs) to keep them safe when they're using the Internet. A VPN protects the online traffic of its customers by masking IP addresses, encrypting network data transfers, and preventing external forces from observing user activity. Many VPNs also allow users to access censored or unavailable content or enable high-speed video streaming from any location.
There are several VPN providers available with various features and subscription prices, but in this Solution Spotlight, we'll be focusing on NordVPN. We'll introduce NordVPN and what they offer, highlight what makes the vendor's VPN unique, and provide instructions on how to get started using the solution.
What is NordVPN?
NordVPN is a Panama-based virtual private network provider that formed in 2012 to fight against Internet censorship, content control, and intrusive government surveillance. As of 2020, the vendor helps more than 12 million customers protect their online transactions and web traffic from Internet surveillance and cyberthreats. The vendor operates over 5500 VPN servers in 58 countries, providing military-grade encryption, DNS leak protection, and lightning-fast data speeds.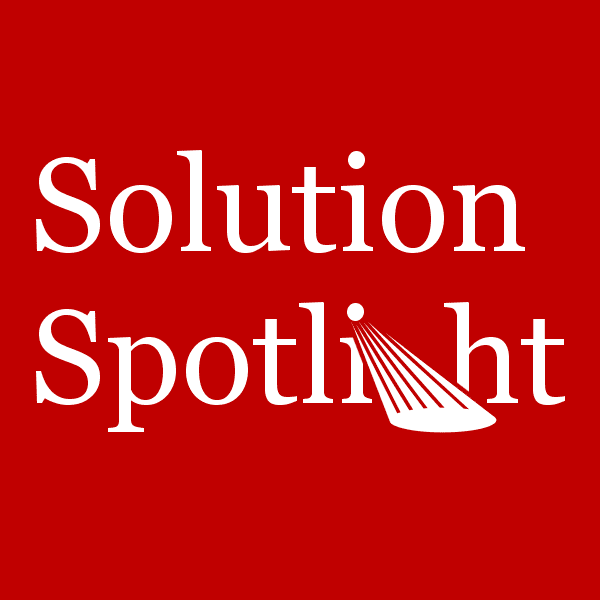 The provider's encryption protects its users online data, ensuring that neither ISPs nor hackers can read it. NordVPN also operates on a "no log" policy, preventing governments and malicious actors from tracking your browsing history. In addition, NordVPN's CyberSec technology automatically blocks suspicious or dangerous websites to prevent malware from entering your device.
NordVPN safeguards clients from DNS leaks by checking to see if DNS servers send unencrypted requests to your device outside the VPN tunnel; this prevents those requests from being intercepted by an ISP or DNS provider. The NordVPN solution also allows enterprises to enable safe peer-to-peer file sharing by hiding IP addresses of all participants and encrypting communications. A single NordVPN account grants access for six devices, but with the NordVPN router, businesses can extend their VPN connectivity beyond this limitation.
What makes NordVPN stand out?
While NordVPN delivers standard VPN features, they also advertise unique, advanced capabilities that those seeking a VPN solution need to consider. There are the features that make NordVPN stand out from other VPN providers:
CyberSec
In order to take security and privacy to the next level, NordVPN's Cybersec technology helps users protect their devices from malicious software and actors. In addition to blocking unwanted ads, CyberSec automatically blocks suspicious or dangerous websites that could be installing malware to your devices. The device also defends against botnets and prevents your device from being used in a DDoS attack.
Double VPN
While NordVPN connects you to one of the company's global VPN servers by default, users have the option to enable the Double VPN service, where you connect to an additional server on top of the first one. This encrypts your web traffic twice, and since NordVPN switches between UDP and TCP protocols, users gain an extra level of security. The Double VPN feature is designed for users who want to ensure complete anonymity on the web.
Onion Over VPN
NordVPN offers users the ability to connect to the Onion network while also using NordVPN, providing similar functionality as The Onion Router (Tor) in addition to NordVPN's solution. Through Tor, user traffic is sent through a number of volunteer-operated servers, hiding your location and encrypting data you sent through. Users can operate Tor servers without fear of snoopers on the network, bringing Onion's anonymity and NordVPN's security together.
How do I get started with NordVPN?
Installing NordVPN on your computers, laptops, and mobile devices is easy. To get started with the solution, follow these steps:
Select your desired plan, enter your email to create an account, and enter your payment information.
Once your order has processed, log in to your account and click Download Area.
Select the OS of your machine and download the recommended installer.
Locate the installer on your device and double-click to begin setup.
Follow the various on-screen installation prompts, then log in to your account on the software.
Choose the country you want your VPN to connect to, or click Quick Connect to be automatically assigned to one. You're now all set to browse securely.
For more detailed instructions on how to install and configure NordVPN, consult our video guide below.
---
Latest posts by Daniel Hein
(see all)