With an increasing number of cyberattacks on high-profile companies and growing concerns over data privacy, many users are turning to virtual private networks (VPNs) to keep them safe when they're using the Internet. A VPN protects the online traffic of its customers by masking IP addresses, encrypting network data transfers, and preventing external forces from observing user activity. Many VPNs also allow users to access censored or unavailable content or enable high-speed video streaming from any location.
There are several VPN providers available with various features and subscription prices, but in this Solution Spotlight, we'll be focusing on Norton Secure VPN. We'll introduce Norton Secure VPN and what they offer, highlight what makes the vendor's VPN unique, and provide instructions on how to get started using the solution.
What is Norton Secure VPN?
Norton Secure VPN is the virtual private network solution offered by Norton, a security software provider based in the United States. The VPN solution is one of several security tools and solutions offered by the vendor, and delivers online privacy and security to a user's devices. Norton Secure VPN operates VPN servers in 28 different countries, and are available on Windows, Mac, iOS, and Android devices. Norton's VPN solution is based on bank-grade 256-bit AES encryption and operates on OpenVPN.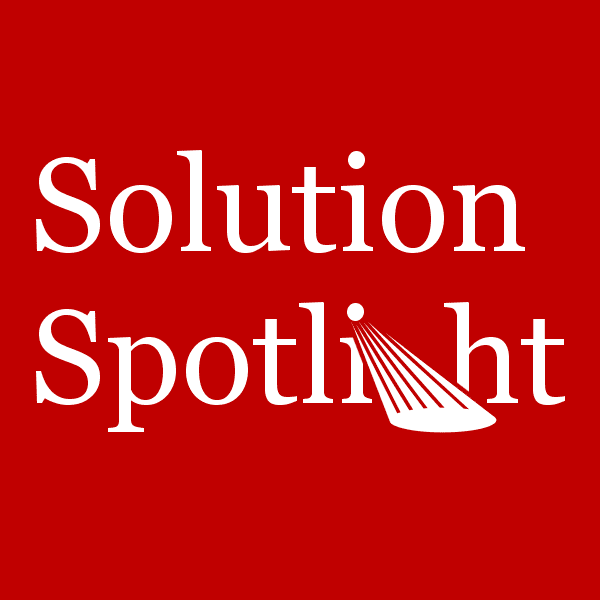 Despite Norton being headquartered in the U.S. — a nation not known for its data privacy regulations — Norton Secure VPN operates on a "No Log" policy, meaning that Norton does not log any user data. However, this VPN was only launched in 2019 and is missing some key features that come standard in other VPN offerings. At the time of writing, Norton Secure VPN does not currently offer P2P traffic or geospoofing on its servers.
However, where Norton Secure VPN shines the most is in its comprehensive security offerings thanks to the solution being bundled with other of Norton's products. Norton offers Norton Secure VPN as a part of Norton 360, the vendor's award-winning cybersecurity tool suite. This positions Norton as a top contender for security-focused companies that also want to take advantage of a VPN.
What makes Norton Secure VPN stand out?
While Norton Secure VPN delivers standard VPN features, they also advertise unique, advanced capabilities that those seeking a VPN solution need to consider. There are the features that make Norton Secure VPN stand out from other VPN providers:
Public Wi-Fi Protection
Public Wi-Fi networks are the bane of any security professional's existence. By using a VPN that encrypts online activity, users can keep their information secure even on public Wi-Fi networks. Norton Secure VPN lets you check email, interact on social media and pay bills using public Wi-Fi hotspots without worrying about cybercriminals intercepting the information you send and receive on a shared network.
Ad Tracking Blocking
For users that spend a majority of their time online, they might notice that no matter which web page they visit, they receive the same online ads. Not only is this annoying, it can also feel intrusive, as if a service is following you wherever you go. To help quell this fear, Norton Secure VPN feature blocking features for ad tracking, allowing users to browse and shop online in confidence.
Norton 360 Bundle
Beyond just offering Norton Secure VPN, Norton offers a wide breadth of cybersecurity solutions in its Norton 360 bundle. In addition to Norton Secure VPN, the Norton 360 Bundle offers real-time threat protection, Dark Web monitoring powered by LifeLock, password management, 10 GBs of secure backup in the cloud, and SafeCam, which determines if cybercriminals are trying to use your webcam.
How do I get started with Norton Secure VPN?
Installing Norton Secure VPN on your computers, laptops, and mobile devices is easy. To get started with the solution, follow these steps:
Sign up for Norton Secure VPN via our affiliate link to get an exclusive deal on Norton Secure VPN and Norton 360.
Input your payment information and click Place Order.
Log into your new account and download the software for your operating system of choice.
When the installer is downloaded, run it and follow the on-screen prompts.
Click Turn On next to Secure VPN. You're now all set to browse securely.
For more detailed instructions on how to install and configure Norton Secure VPN, consult our video guide below. Check back regularly to find more Solution Spotlight articles featuring other VPN providers like Norton Secure VPN.
---
Latest posts by Daniel Hein
(see all)