PureVPN Solution Spotlight: Key Features + How to Install and Set Up


With an increasing number of cyberattacks on high-profile companies and growing concerns over data privacy, many users are turning to virtual private networks (VPNs) to keep them safe when they're using the Internet. A VPN protects the online traffic of its customers by masking IP addresses, encrypting network data transfers, and preventing external forces from observing user activity. Many VPNs also allow users to access censored or unavailable content or enable high-speed video streaming from any location.
There are several VPN providers available with various features and subscription prices, but in this Solution Spotlight, we'll be focusing on PureVPN. We'll introduce PureVPN and what they offer, highlight what makes the vendor's VPN unique, and provide instructions on how to get started using the solution.
What is PureVPN?
PureVPN is a Hong Kong-based virtual private network provider founded in 2007 and owned by GZ Systems Ltd. The vendor offers VPN applications for several common operating systems, devices, and browsers — including Windows, Mac, Linux, Android, iOS, Chrome, Firefox, routers, Android TV, Firestick TV, and Kodi. In addition, PureVPN has VPN services for specific use cases, including dedicated IP address, business, and gaming. The company currently operates over 2,000 servers in 180+ locations around the world, operating servers in over 140 countries.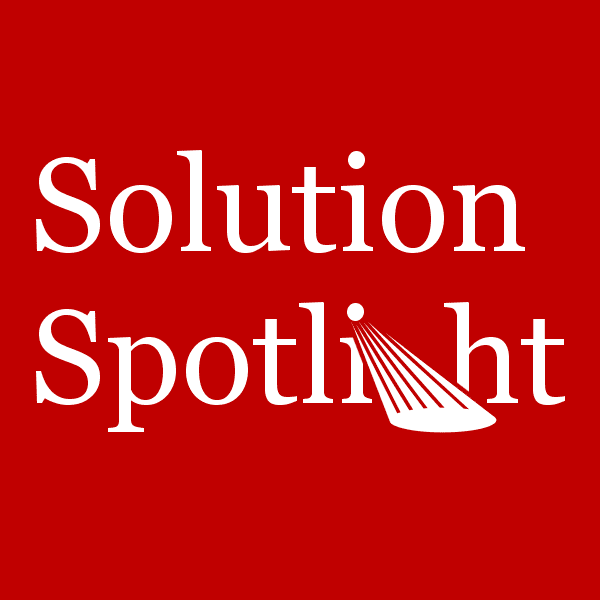 In 2019, PureVPN announced that they had become a "no-log certified" company, ensuring that its VPN solution does not monitor, store, or share logs on user information. The vendor protects its VPN traffic with 256-AES encryption and supports protocols like OpenVPN, L2TP, IPSec, and IKEv2. PureVPN also delivers online network protection tools for DNS leak testing, IPv6 leak testing, and IP discovery, letting users see how protected they are before activating the VPN.
PureVPN operates a Split Tunneling VPN that routes Internet traffic through either the VPN or a user's local network. The VPN solution also features a Secure Wi-Fi feature that automatically triggers the VPN as soon as the user connects to any unsecure Wi-Fi network. PureVPN allows for 10 simultaneous logins per household, and also offers a dedicated app for routers to protect any device that connects to a local router.
What makes PureVPN stand out?
While PureVPN delivers standard VPN features, they also advertise unique, advanced capabilities that those seeking a VPN solution need to consider. There are the features that make PureVPN stand out from other VPN providers:
Dedicated IP VPN
For businesses that operate a website and need a dedicated IP address, PureVPN offers a Dedicated IP service through its virtual private network. A static IP address belongs to a single account, which enables supreme online security for companies and users. Users can choose whether or not to activate the dedicated IP address feature while still receiving the same level of VPN protection.
DDoS Protection
PureVPN offers a DDoS protection add-on to provide additional security for VPN users. The vendor's DDoS protected VPN service is competent enough to withstand the most complex DDoS attacks. Since a user's real IP address is masked, a DDoSer will never be able to flood a system with DDoS attacks. All user traffic first passes through PureVPN's dedicated anti-DDoS VPN servers, which are capable of absorbing the largest DDoS attacks.
Port Forwarding
In addition to its other virtual private network capabilities, PureVPN delivers a port forwarding feature, which is beneficial for both personal and business users. With this feature, users can open or forward any UDP/TCP port from any device and access a PC or laptop from anywhere. Personal users can activate ports for any game or application, and businesses can speed up P2P file sharing and server selection.
How do I get started with PureVPN?
Installing PureVPN on your computers, laptops, and mobile devices is easy. To get started with the solution, follow these steps:
Select your subscription plan and enter your payment information to create an account.
Log in to PureVPN's website, hover over My Account, click VPN Apps, and select your device/operating system of choice.
Click Download VPN to download the installer; when it's finished downloading, run the program.
Follow the on-screen installation prompts to install the VPN software.
When you open the VPN program, log in to your account and select from one of the five VPN modes. You're now all set to browse securely.
For more detailed instructions on how to install and configure PureVPN, consult our video guide below. Check back regularly to find more Solution Spotlight articles featuring other VPN providers like PureVPN.
---
Latest posts by Daniel Hein
(see all)