VyprVPN Solution Spotlight: Key Features + How to Install and Set Up


With an increasing number of cyberattacks on high-profile companies and growing concerns over data privacy, many users are turning to virtual private networks (VPNs) to keep them safe when they're using the Internet. A VPN protects the online traffic of its customers by masking IP addresses, encrypting network data transfers, and preventing external forces from observing user activity. Many VPNs also allow users to access censored or unavailable content or enable high-speed video streaming from any location.
There are several VPN providers available with various features and subscription prices, but in this Solution Spotlight, we'll be focusing on VyprVPN. We'll introduce VyprVPN and what they offer, highlight what makes the vendor's VPN unique, and provide instructions on how to get started using the solution.
What is VyprVPN?
VyprVPN is a Switzerland-based virtual private network solution offered by Internet privacy and security solution provider Golden Frog. The solution currently operates over 700 servers in over 70 different locations, and currently offers VPN applications for Windows, Mac, Android, and iOS devices. In addition, VyprVPN also delivers specific apps for routers and smart TVs. In addition to providing IP address protection and high-speed streaming, the vendor offers a 24/7 support system to help keep your company protected.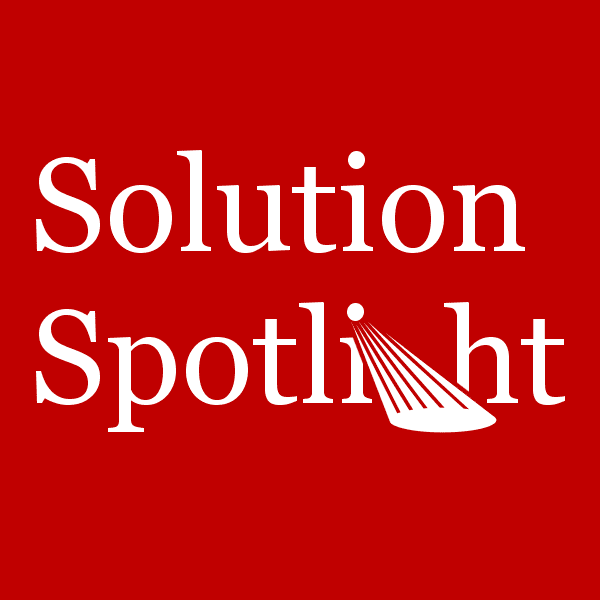 The solution operates on a strict "No Log" policy, meaning that VyprVPN does not log any user data. VyprVPN owns all of its servers and doesn't rely on third-party organizations to manage them, and offers an independent audit that proves the vendor's commitment to user privacy. VyprVPN also reached out to the Center for Democracy and Technology and asked them to create an independent vetting process and set of standards to hold VPN companies to.
VyprVPN features 256-bit encryption and supports various VPN protocols, including OpenVPN, IKEv2, L2TP/IPsec, PPTP, and the vendor's own proprietary protocol Chameleon. The VPN also automatically turns on whenever a user connects to an unknown or unprotected public network and features a Kill Switch that instantly triggers when the VPN is disabled or disconnected to ensure no traffic slips through the cracks.
What makes VyprVPN stand out?
While VyprVPN delivers standard VPN features, they also advertise unique, advanced capabilities that those seeking a VPN solution need to consider. There are the features that make VyprVPN stand out from other VPN providers:
Chameleon
In order to keep VyprVPN on the leading edge of safety, Golden Frog developed a proprietary VPN protocol called Chameleon which scrambles OpenVPN packet metadata to ensure it's not recognizable via deep packet inspection. Using the Chameleon protocol, users can bypass restrictive networks put in place by governments, corporations and Internet service providers to achieve an open internet experience without sacrificing security.
VyprDNS
VyprDNS is Golden Frog's DNS service that is available exclusively for VyprVPN users and is automatically activated whenever VyprVPN runs. Golden Frog developed our zero-knowledge VyprDNS service to increase user privacy and defeat censorship across the world. Using VyprDNS, user data and DNS requests pass through an encrypted tunnel that defeats "man-in-the-middle" DNS attacks and prevents DNS filtering.
VyprVPN for Business Cloud
VyprVPN for Business Cloud provides enterprise customers with a dedicated business VPN server, allowing businesses to maintain a website with its own IP address. The services is flexible, so users can connect to VyprVPN to existing apps and programs. It also provides a secure access point that locks down a user's cloud infrastructure and protects the Internet connection on all available devices.
How do I get started with VyprVPN?
Installing VyprVPN on your computers, laptops, and mobile devices is easy. To get started with the solution, follow these steps:
Sign up for VyprVPN via our affiliate link to get 81% off a two-year plan or 71% off a one-year plan.
Choose a plan, create an account, and fill in your payment information on the next page.
Download the app for the operating system of your choice.
Once the app is downloaded, run the app to begin the installer.
Follow the various on-screen installation prompts to set up the software.
Once the VPN is done installing, run the VPN application.
Click Connect to begin the VPN. You're now all set to browse securely.
For more detailed instructions on how to install and configure VyprVPN, consult our video guide below. Check back regularly to find more Solution Spotlight articles featuring other VPN providers like VyprVPN.
---