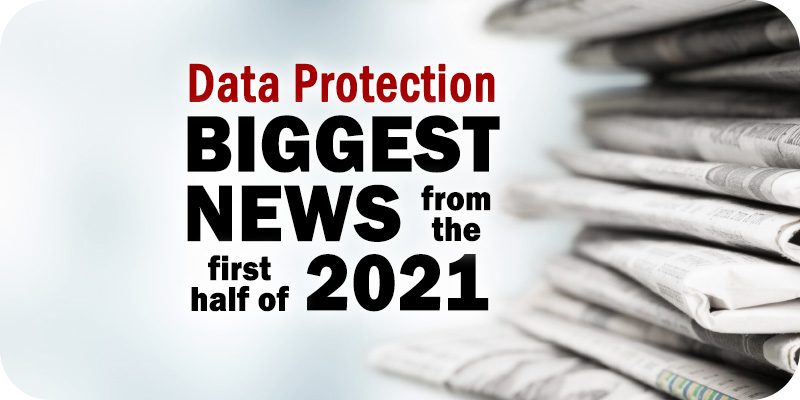 Our editors curated this list of the biggest data protection news items during the first half of 2021, as highlighted on Solutions Review.
Data protection is a broad field, encompassing backup and disaster recovery, data storage, business continuity, cybersecurity, endpoint management, data privacy, and data loss prevention. Data protection software becomes more essential as the amount of data an enterprise creates and stores continues to grow at ever-increasing rates. The primary goals of a comprehensive data protection strategy are to ensure data privacy and to enable organizations to quickly restore their data after experiencing a disaster.
Part of Solutions Review's ongoing analysis of the backup, disaster recovery, and data protection marketplace includes covering the biggest data protection news stories that have the greatest impact on enterprise technologists. This is a curated list of the most important data protection news items from the first half of 2021. For more on the space, including the newest product releases, funding rounds, and mergers and acquisitions, follow our popular data protection news section.
The Biggest Data Protection News Items During the First Half of 2021
Arcserve and StorageCraft have announced that they have signed a definitive agreement to merge. Once completed, this merger will create a comprehensive global provider of data management and protection solutions for businesses of all sizes. The merger will address the growing market need for a single source to manage and protect workloads through the data center, cloud, SaaS applications, and at the edge. With expanded geographic reach, a broad product portfolio, flexible business models, and a magnified innovation footprint, the merged companies will provide extensive market and revenue opportunities for MSPs, VARs, and distributors.
In a press statement, Arcserve's Tom Signorello said, "companies in every sector are looking to modernize their infrastructures amid unabated cyber threats and global changes that have altered the way they must protect and manage data. This merger will place us at the forefront of filling a massive market gap by supporting all workloads in every environment with one ecosystem. No longer will organizations require ad-hoc solutions that only add to the complexity they are trying to solve. We will be better placed than any other vendor to be ready as new workloads arise and infrastructures evolve — providing certainty today and in the future."
Datto Holding Corp. has announced that it has acquired BitDam Ltd., an Israel-based cyber threat detection company. BitDam's cyber defense platform secures collaboration tools, including M365 and Google Workspace, from ransomware, malware, and phishing attacks. Its threat detection technology was designed to prevent zero-day threats, including those that do not match any known malware signatures. Users are able to proactively defend against malware and phishing attempts within their inbox, chat, or cloud drive.
In a media statement, Tim Weller, CEO of Datto, said, "cyber resilience has been at Datto's core since the launch of our flagship Continuity service and the Datto Cloud over a decade ago. This acquisition marks an important step on our security journey, coming on the heels of our recent launch of Ransomware Detection in Datto RMM. Both deliver new revenue and margin opportunities to our 17,000 MSP partners just as cyber-attacks on SMBs are proliferating. We welcome the elite BitDam security team to Datto as we continue to execute on an ambitious security roadmap for our partners."
Infrascale recently announced the launch of Infrascale Backup and Disaster Recovery (IBDR), the next-generation of the Infrascale Disaster Recovery (IDR) product sold to MSPs and VARs servicing SMB and mid-market. IDBR is a Disaster Recovery as a Service (DRaaS) hybrid cloud solution, offering software/hardware on-prem with user data and servers, as well as service infrastructure in the cloud. Together, these components help to prevent data loss and reduce downtime by providing quick recovery from crashes, ransomware/malware, natural disasters, human error, and other forms of business disruption. This announcement highlights new appliances and flexible cloud configurations that improve overall performance and scalability.
In a press statement, Russell P. Reeder, CEO of Infrascale, said, "today, all businesses are aware that it's a matter of when they will lose their data and not if. Unfortunately, many MSPs and SMBs have been let down by their backup and disaster recovery partners, leaving them unprotected from the increasing threats. Infrascale understands that our MSP partners and their customers are looking for the right partner that they can trust, especially when disaster strikes and they need immediate access to their systems and data."
HYCU, Inc. has announced it has closed an $87.5 million Series A financing round. Led by Bain Capital Ventures, this new funding reinforces HYCU's market position and continued momentum, and will also allow the company to hire more than 100 new employees in the Boston area to achieve rapid scale. HYCU is now set to consolidate on wide market penetration, as the first as a Service, cloud-native backup and recovery solution provider for both on-prem and public cloud IT environments. Additionally, Acrew Capital also participated in the round
In a press statement, Simon Taylor, CEO of HYCU, said, "Today marks a significant milestone in the history of HYCU. From day one, our mission has been to grow responsible and to deliver innovation and solutions that align with our partners' and customers' business objectives. We were the first in the market to understand that companies will always have hybrid infrastructures and need reliable backup and recovery, regardless of where they keep their data. At the time, the concept of breaking data protection silos and running truly as a Service across the enterprise seemed a concept versus a reality. We've proven it's not only possible, it's happening now, and will be the way of the future. To become a member of the Bain Capital family is a testament to the team staying true to our vision for building frictionless, purpose-built solutions that simplify our customers' evolving data protection needs."
Druva Inc. has announced a $147 million investment as the vendor quickly scales in response to increased demand for its platform. The fundraising was led by Caisse de dépôt et placement du Québec (CDPQ), a global investment group, with a significant investment from Neuberger Berman, both of which manage over $300 billion in net assets. The round, which raises Druva's valuation above $2 billion, also included participation from existing investors Viking Global Investors and Atreides Management. As businesses move workloads to cloud environments, adopt SaaS solutions, and combat cyber threats, this new investment will fuel the continued expansion of Druva Cloud Platform to meet today's needs, and extend the provider's position in the data protection industry.
In a press statement, Jaspreet Singh, founder and CEO of Druva, said, "the unprecedented events of 202 have ushered in a generational cloud transformation for businesses, and data's increasing value is at the very heart of it. Druva pioneered the cloud data protection category almost a decade ago and has led the way in defining the architecture, business model, and user experience our customers now expect. This investment and our continued, rapid growth is further validation of our vision for a simple, open, and unified data protection and management platform."
Acronis has announced it has received over $250 million in a funding round from CVC Capital Partners VII and other investors. Acronis will use the funds to accelerate growth by expanding its portfolio of natively integrated cyber protection products. A significant amount of the investment will also be used to further enhance Acronis' go-to-market initiatives by expanding its partner network to help them better deliver the cyber protection capabilities its clients need. The investment values the company at more than $2.5 billion.
In a media statement, Leif Lindback, Senior Managing Director of CVC Capital Partners, said, "Acronis' talented management and R&D teams have invested significant resources developing an innovative cloud-native 'MSP in a box' solution, with integrated backup, disaster recovery, cybersecurity, remote management, and workflow tools. Acronis provides mission-critical solutions to more than 10,000 MSPs and half a million small and medium businesses. CVC has a strong track record in cybersecurity and partnering up with successful entrepreneurs and we are looking forward to teaming up with Serguei Beloussov and the Acronis team to accelerate the company's growth."
Clumio Inc. has announced the availability of Clumio Discover, a cloud backup optimization engine that delivers enhanced reporting and deeper visibility into the current and historical status of AWS backups. Clumio Discover addresses a pain point among cloud-first enterprises: the lack of real-time, accurate visibility into the organization's data protection and compliance status. The new cloud backup optimization engine delivers global visibility and actions to optimize existing data protection plans independent of the data protection solution an enterprise uses.
In a press statement, Chadd Kenney, vice president of product at Clumio, said, "data protection in the public cloud is broken and getting visibility into the current state is near impossible. Enterprises not only need a solid data protection platform, but they need visibility and insights into what is going on to ensure their data is protected. Enterprises are struggling with expensive, complicated, and cobbled-together technology, and they don't even know if their data is safe or compliant. Clumio Discover extends Clumio Protect with better visibility and reporting, providing insights to any AWS customer no matter the size or maturity."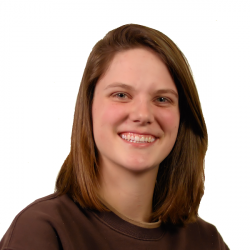 Latest posts by Tess Hanna
(see all)