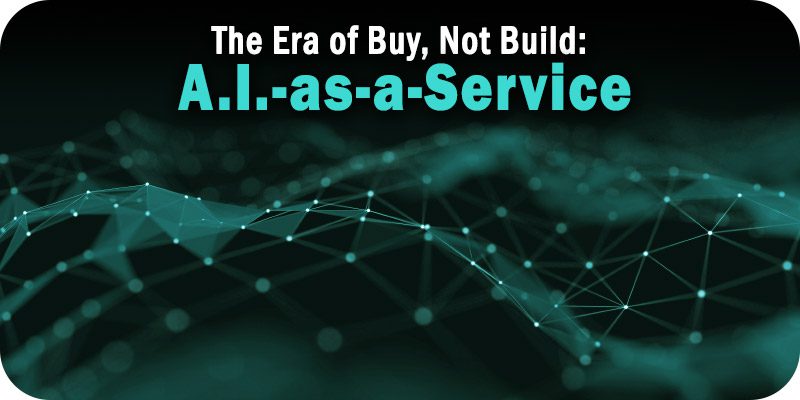 As part of Solutions Review's Expert Insights Series—a collection of contributed articles written by industry experts in enterprise software categories—Sean Mullaney, the Chief Technology Officer at Algolia, delves into AI-as-a-Service and explains how it's ushering in a new era of technology development.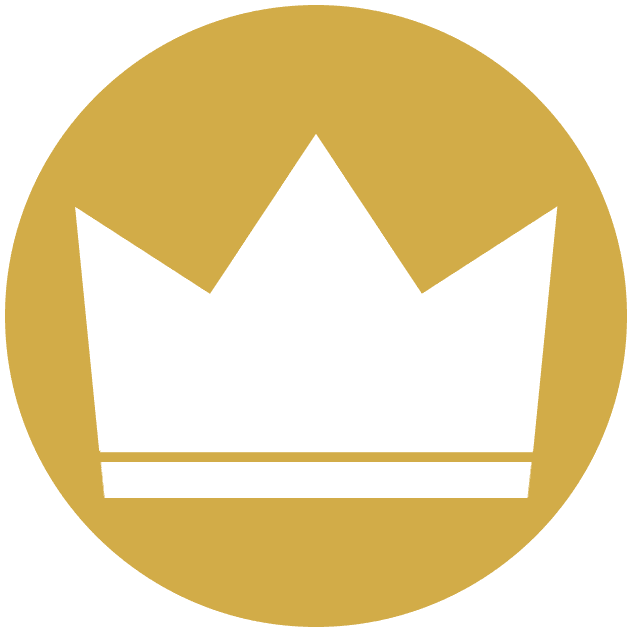 Artificial Intelligence (AI) has been one of the most rapidly advancing fields in technology, more than doubling since 2017. Over the past five years, many more companies adopted AI and continued to invest in new tech, as it contributes to measurable business gains through capabilities like robotic process automation, natural-language text understanding, deep learning, and more. Yet at the same time, as AI technology advances, the industry has also had to cope with a tech talent shortage. Powerful AI models are difficult to construct, and applications require expertise, resources, and a lot of effort to create. However, with the growth of AI-as-a-service, that is about to change. 
The second decade of any new technology is where the most progress happens. For the past five years, we've all been getting used to AI technology to some degree, and we're figuring out how to integrate it into existing technology and business operations and contemplating how it can drive the industry forward. But, within the next five years, it will be magnitudes bigger than today.
The State of AI in 2023
When the AI research and deployment company OpenAI introduced ChatGPT in November 2022, it immediately blew people away with how it can generate sophisticated responses to endless prompts and participate in remarkably natural conversations. As a large language model (LLM), ChatGPT was trained on vast data to recognize text and accurately predict what comes next.
The more data an LLM is trained on, the more it can do—including tasks it was not explicitly taught with, like translating sentences from one language to another with few or no training examples. But what is truly revolutionary about ChatGPT is that in addition to being trained on vast quantities of internet data, it was also trained using human feedback, or Reinforcement Learning with Human Feedback, so that it learned what humans expected when they asked a question. 
This enables ChatGPT to understand the intent behind a question and predict the kind of answer the asker is expecting, improving its results. This capability is leagues beyond the simple chatbots we've seen in recent years, and it's why so many companies are eager to leverage the tech behind ChatGPT to develop their new products, apps, and services. As impressive as ChatGPT is on its own, that is its real value to AI development (and for countless organizations as they explore new ways to implement): the ability to expand on this software, with its human feedback capabilities, to test, develop and deploy even more recent models. 
The Emergence of AI-as-a-Service
Artificial intelligence is the business world's favorite buzzword, and many companies are eager to incorporate it into their products and services. However, a common mistake companies make is focusing too much on developing AI models rather than applying AI to improve their products. For those finally realizing that building AI from the ground up is a laggard move, AI-as-a-Service has finally arrived to save the day.  
AI-as-a-Service (AIaaS) refers to a service that outsources AI, making it possible for individuals and companies to explore and scale AI techniques at a minimal cost and without having to build that backend software or code from scratch themselves. It is much more cost-effective than developing your own software and increases speed, flexibility, and efficiency. 
The buy, not build approach to software development has inevitable tradeoffs that make it more appealing to some companies. The main benefit is that the final product is ready-made; all you have to do is install it and learn how to use it. And as AI tech progresses and becomes more customizable, it is increasingly difficult for in-house teams to keep up.
This problem makes the buy, not build ethos, all the more appealing and achievable. Organizations leveraging AIaaS offerings can rely on providers as active and available partners that ensure speedy implementations, continuous updates, and easy integration of new tools and functionalities. This frees up time for internal tech or IT employees to focus on customizing their plug-and-play AI solution to meet their specific needs since their provider already provided them with the AI building blocks needed for success.  
Building Your AI Millennium Falcon 
To understand AI-as-a-Service better, let's consider the analogy of LEGOs and AWS. AWS provides businesses with the building blocks to operate in the cloud, such as servers, databases, and networking tools. Like LEGOs, these building blocks are easy to use and allow companies to quickly build out their products without worrying about the underlying infrastructure. In the same way, companies should focus on using AI tools and services provided by vendors rather than developing their own AI models from scratch.
One of the most significant advantages of using AI vendors is that they can train and improve the models for you. You only need to provide them with your data and an objective; they take care of the rest. This saves you time and resources that would have been spent on developing and training AI models. Additionally, the models provided by AI vendors are typically pre-trained on vast amounts of data, making them more accurate than models developed in-house.
Another advantage of using AI vendors is that they offer usage-based services, meaning that you only pay for what you use. This feature makes AI vendors much more cost-effective than building and maintaining an AI infrastructure yourself, which requires a significant investment in hardware, software, and personnel. Companies should focus on applying AI to improve their products rather than the development of AI models. Just like businesses use LEGOs and AWS to build products quickly, companies can use AI tools and services provided by vendors to enhance their offerings. By doing so, companies can save time, resources, and money while benefiting from AI's advanced capabilities.
The Next Five Years
ChatGPT kickstarted a new AI arms race in which giant companies like Google and Microsoft will continue to make headlines with their latest and greatest products. And while most other companies will not have the resources to launch new AI-powered products within weeks, AIaaS allows you to outsource the most expensive and time-consuming development aspects (i.e., developing the software behind models like ChatGPT). Instead of creating that foundation yourself, a small in-house team can use that technology as a building block to develop powerful applications. 
We are standing on the edge of another half decade of growth and innovation in AI. So, what's next for buyers and what's next for builders? For builders, it's time to explore artificial intelligence's full capabilities. ChatGPT has its flaws, and new solutions are already arriving and improving upon it—just like how the iPhone transformed existing mobile phone and camera markets. AI providers that can create lightning-quick, cost-effective, scalable models will reign supreme. And buyers that recognize the Cadillac of AI solutions when it arrives and beat their competitors to adoption will learn the breakthrough applications are practically endless.
---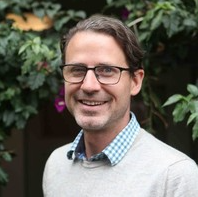 Latest posts by Sean Mullaney
(see all)