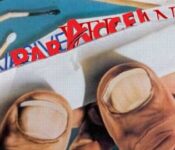 Big Data solutions provider Actian has been on a spending spree lately and last week they unveiled a couple of new platforms; the Actian DataCloud and ParAccel Big Data Analytics Platforms.
According to Actian, "Today's traditional technology does not deliver the technical and economic scalability to help organizations thrive in the Age of Data. The Actian DataCloud and ParAccel Big Data Analytics Platforms are designed to provide end-to-end capabilities, from data connection through preparation and analytics, all the way to automated action. Uniquely built on next-generation technology that fully exploits advances in chips, cores and clusters, the platforms provide clients with invisible integration and unconstrained analytics on any data with extreme scalability and performance."
The Actian DataCloud Platform provides businesses with a scalable platform for data integration. On the Actian website the company states, "As more businesses recognize that data is their most valuable asset and experience the massive influx of data that is happening around them, scalable data integration that is invisible and frictionless becomes the key to business success. Organizations utilizing the DataCloud can perform enterprise-level integration while allowing line-of-business users the ability to run basic integrations, providing each with the appropriate user experience all on the same platform."
As for the the ParAccell Big Data Analytics Platforms, the company announced that the solutions is "built from the ground up to run high-performance analytics on massive amounts of data, Actian's ParAccel Big Data Analytics Platform delivers unconstrained analytics to everyone from the individual analyst to the army of analysts supporting major organizations. Without constraints, anyone can access the data they need, enrich the data for deeper meaning, and run high performance analytics at the speed of thought. Whether you need to lay the foundation for enterprise analytics or accelerate time to analytic value for a single application, the ParAccel Big Data Analytics Platform is the right choice."
What all of this continues to show is that big data is big business. But the big question is whether prospective customers actually want all of these big data solutions.

Latest posts by Doug Atkinson
(see all)