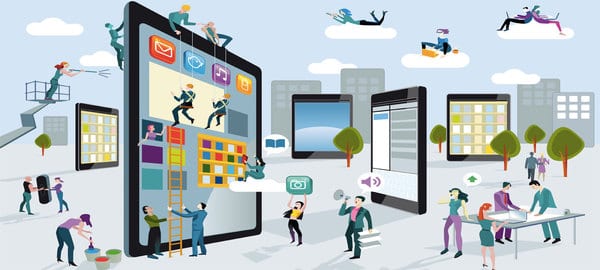 Today, Teradata announced two new breakthrough software capabilities that empower enterprise business users to operationalize the insights hidden within Internet of Things data. Teradata Listener and Teradata Aster Analytics on Hadoop make it possible to listen in real-time and then use analytics to see the patterns present in giant streams of IoT data.
According to the company's official press release: "The world is full of connected devices generating a massive and constant stream of data. In recent years, advances have been made with instrumentation of devices and their pervasive connectivity. However, the focus has not been on ingesting and maximizing value from the data with machine learning algorithms. Even the most technology-savvy organizations recognize that extracting value from data generated by the IoT is a difficult, skills-intensive process. Even more difficult is integrating the IoT data with business operations and human behavioral data."
In a response to those challenges, Teradata's latest IoT software offering will eliminate complexity and latency while giving organizations brand new capabilities to leverage their streaming data. Teradata Listener is smart, self-service software with real-time "listening" capabilities to follow multiple streams of sensor and IoT data wherever it exists. Afterward, the data can be combined into multiple platforms for analytics purposes. Data propagated to Hadoop in this way can then be analyzed at scale with Teradata Aster Analytics on Hadoop.
Hermann Wimmer, Co-President of Teradata adds: "Customers can now take full advantage of IoT data generated from nearly an unlimited number and type of devices. In addition, Teradata enables customers to combine IoT data with business operations and human behavioral data to maximize analytic value. Teradata Listener and Aster Analytics on Hadoop are breakthrough IoT technologies that push the analytic edge, making the 'Analytics of Everything' possible."
Teradata Listener is available now in beta and will be generally available around the globe in 2016 Q1. Teradata Aster Analytics on Hadoop will be available in 2016 Q2.
Click here for the full release.