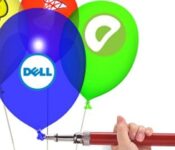 Dell Software today announced the latest release of SharePlex, a leading data replication solution that now also supports near real-time data integration solution. Expanding on its heritage as a Oracle-to-Oracle data replication solution, SharePlex 8.0 now enables customers to replicate Oracle data using Change Data Capture (CDC) to a variety of other databases, including leading structured databases such as SQL Server, DB2, Sybase, Netezza, and Teradata, as well as emerging unstructured databases such as Hadoop and Greenplum.
SharePlex 8.0 is available with perpetual and flexible term licensing for Oracle Enterprise Edition, as well as cost-effective pricing for Oracle Standard Edition.
According to Darin Bartik, executive director, product management, Dell Software, Information Management, "For 15 years, our customers have depended on SharePlex to manage mission-critical transactional data in Oracle. Now, our customers can replicate, integrate and analyze that data using the rest and best of their database and data warehousing environment. The evolution of SharePlex with version 8.0 represents another significant step in Dell Software's commitment to deliver the flexibility and simplicity required to support an increasingly complex information management landscape."
SharePlex is part of Dell Software's Information Management portfolio, which makes it possible for organizations to simplify complex data environments and unlock the power of information.
You can look at Dell's new offering here.

Latest posts by Doug Atkinson
(see all)