Gartner Releases a Magic Quadrant for Enterprise Integration Platform-as-a-Service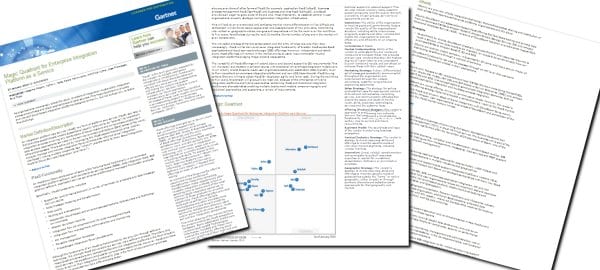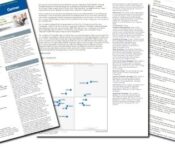 Integration by any other name would smell as sweet. Connecticut-based analyst Gartner has just released an inaugural Magic Quadrant for Enterprise Integration Platform as a Service (iPaaS) and a new technology category is born! According to the firm the new term encompasses, "a combination of some of the features found traditionally in on-premises integration platform software, such as enterprise service buses (ESBs), data integration tools, B2B gateway software, application service governance platforms and managed file transfer products."
Released last week, the Gartner iPaas Magic Quadrant contains 17 solution providers in its four box matrix:
Leaders: Dell Boomi, Informatica and MuleSoft
Challengers: Actian and Fujitsu
Visionaries: IBM, SAP and SnapLogic
Niche Players: Attunity, E2E Technologies, Flowgear, Jitterbit, NEC, Skyvva, TerraSky, Tibco Software and Vigience
As with all Gartner Magic Quadrants, solution providers are sorted based very much on their ability to map against the Gartner category definition which includes the "Ability to Execute" and their "Completeness of Vision". But not everyone needs an iPaaS just yet.
According to Loraine Lawson at IT Business Edge, "iPaaS is also sometimes chosen as a cloud complement to on-premise integration middleware. Obviously, if that's your goal, you'll want to check to see if your existing integration vendors offer iPaaS before you go shopping. On the flip side, IT departments are also deploying iPaaS as a way to reduce the capital or operation costs of on-premise integration technology."
The Gartner Magic Quadrant is so fresh, that we couldn't find a link to it on the Gartner site at post time, but you can get a copy from one of the selected leaders – who appear to be making it available on their sites. And you can certainly download our 2014 Data Integration Buyers Guide by clicking here. As the cloud continues to roll in to the enterprise more integration issues will arise, but there is still plenty of need for more tactical and immediate data solutions and we will continue to track them here.

Latest posts by Doug Atkinson
(see all)