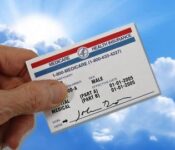 In late March 2012, the Obama Administration launched the "Big Data Research and Development Initiative."  The purpose of the initiative is aimed at solving America's most dire challenges.  When the initiative was established, six Federal agencies and departments including the White House Office of Science and Technology Policy (OSTP) authorized $200 million to improve the country's ability to extract information from complex and expansive collections of digital data.
"In the same way that past Federal investments in information-technology R&D led to dramatic advances in supercomputing and the creation of the Internet, the initiative we are launching today promises to transform our ability to use Big Data for scientific discovery, environmental and biomedical research, education, and national security," Dr. John P. Holdren, OSTP Director, said when the initiative was first announced.
As part of the administration's Big Data Initiative, the Centers for Medicare & Medicaid Services (CMS) announced the creation of the CMS Virtual Research Data Center (VRDC) on November 12, 2013.  VRDC will allow researchers to virtually access and analyze CMS's extensive collection of health care data in a secure manner.  The Virtual Data Center is a tool that researchers from England, Scotland, the U.S., and Wales can utilize to collect patient information regarding acute care interventions, doctor's appointments, health outcomes, and prescription medications.
The coalescence of this large collection of data is being offered by health care informatics software provider MedRed and BT – a leading communications services and solutions provider.  Together, MedRed and BT have formed the MedRed BT Health Cloud (MBHC) which is slated to become one of the world's largest open health data repositories.  This cloud storage offering is expected to improve health care quality and patient safety and rapidly increase the development of innovative prescription drugs and medical technologies.
One of the advantages of the VRDC tool is that it provides medical researchers the ability to access Medicare data at a reduced cost.  Physical delivery of large collections of Medicare Parts A, B, and D data can cost more than $100,000 for a year of data.  However, the VRDC tool reduces the cost of accessing Medicare data to roughly $40,000 for a year of data.
The United States spends a larger percentage of its Gross Domestic Product (18 percent) on healthcare than other industrialized nations.  Perhaps with the new CMS data sharing tool, healthcare expenditures can gradually be reduced.  "By providing researchers with secure, timely, and affordable access to CMS data, the agency is making it easier to do the important research that will lay the foundation for better quality and lower costs in the health care system," says CMS Administrator Marilyn Tavenner.
To read more about the new CMS data sharing tool click here:
https://cms.gov/Newsroom/MediaReleaseDatabase/Press-Releases/2013-Press-Releases-Items/2013-11-12.html

Latest posts by Doug Atkinson
(see all)