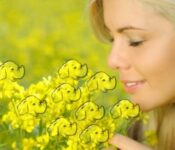 Spring is in the air and the smell of Hadoop is everywhere. The latest release from Syncsort, a Big Data integration solution provider, includes two brand new Hadoop products and other enhancements to DMX that turn Hadoop into "a more robust, feature rich and easy-to-use ETL solution" according to the company.
"Analyzing Big Data is critical to our customers' ability to sustain competitiveness, but the avalanche of information is breaking traditional data integration architectures. Many of the tools are too code and resource intensive and ultimately drive costs too high," said Josh Rogers, senior vice president, data integration business, Syncsort. "With our new DMX editions, we are strengthening Hadoop by providing seamless and powerful ETL and sort capabilities and at the same time, reinvigorating the value proposition of ETL by leveraging the power of Hadoop to scale core processing of Big Data."
Highlights of the DMX-h ETL include:
— Smarter Architecture. DMX-h has the only ETL engine that runs natively within MapReduce, maximizing node performance.
— Smarter Development. Hadoop ETL without coding. Developers can leverage an easy-to-use Windows GUI and deploy seamlessly into Hadoop.
— Smarter Productivity. "Use case accelerators" – a library of pre-built templates help developers fast-track Hadoop ETL implementations.
— Smarter Connectivity. Extends access to and delivery of all data, including from the mainframe.
— Smarter Economics. Smarter architecture, development, connectivity and productivity combine to help drive results in less time and at a fraction of the cost of other solutions.
Click here for a complete breakdown of the new release from Syncsort.

Latest posts by Doug Atkinson
(see all)