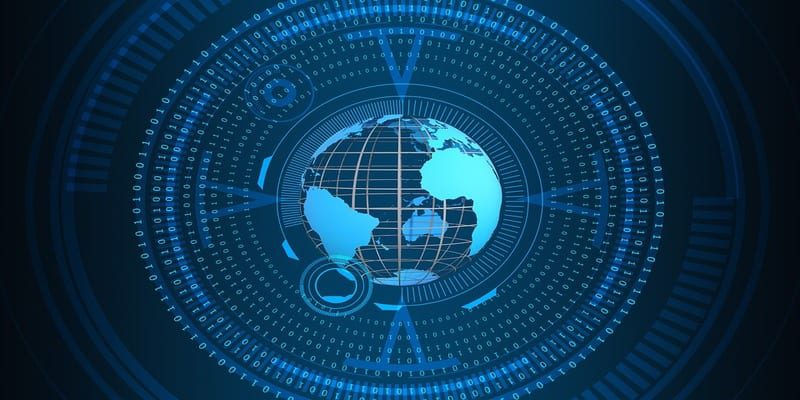 Imagine you're on the marketing team at an enterprise company. You've got to deal with hundreds, maybe thousands, of leads in an average week, nevermind the outbound and/or inbound efforts you have to undertake to get to that number of leads. There can be no missteps, as any one of these leads may end up being the deal that nets the company a big payday.
For some of you reading this, you don't need to imagine anything because what I just described is your day-to-day life on the job. Enterprise marketing is a world unto itself and requires best-of-breed tools to make sure you secure the most quality leads possible. While there are plenty of marketing solutions out there for your consideration, not all of them are up to the weighty task that's ahead of you. That's why we've put together this selection of vendors that will serve you well with your high-octane enterprise marketing.
The first contender on our list earns its spot fair and square. ActiveCampaign's life started as eight separate solutions but was eventually rolled into one base SaaS. That versatility is the main draw for enterprises. ActiveCampaign provides sales automation, CRM, email marketing, and of course marketing automation. If that type of variety isn't enough to make you interested on its own, let's take a look at what it offers marketers specifically.
"Control" is the name of the game when it comes to ActiveCampaign's marketing tools. Users have access to detailed behavior tracking capabilities as well as precision marketing options through segmentation. When operating at such a large scale, the ability to focus on individuals or small cross sections of leads is massively valuable. Combine that with the ability to customize exactly which parts of your efforts are automated and to what extent, and you've got a completely controlled environment for your campaign to flourish.
Adobe needs no introduction. You've almost certainly heard of them through general software staples like Flash or their popular creative products like Photoshop and Premiere. It's fitting that a company that has made its bones on creativity products should bring that creative mindset to its business solutions. Adobe's Dreamweaver program allows for personalized emails to be tailored to each lead, remedying the old criticism that automation lacks a human element. When dealing with larger companies, customers may feel like they're little more than a number. Creating specialized materials for each lead is going to make you stand out.
Management tools are also invaluable in an enterprise space and Adobe has them in spades. Their data management platform helps build unique audience profiles to identify valuable segments and use them across channels. The platform also connects with all available data sources to build a unified and actionable view of audiences. Users also have the ability to control and manage multichannel marketing efforts from the main pages of the solution.
HubSpot
HubSpot is a really well-known name in the automation space, largely due to their free CRM and marketing options. This unprecedented pricing plan makes more accessible to smaller businesses. While that's all well and good, HubSpot's paid offerings are an order of magnitude more suited to enterprises than the free stuff, which is already pretty solid software as is. HubSpot's premium options take the popular solution and crank storage up to 11 and generally scale the product to handle larger volumes of leads.
Another reason for HubSpot's popularity is the sheer amount of integration options that come with it. You can check the full list of their extensive integrations in their library. As an enterprise, you're bound to have a variety of software in your technology stack, and not every marketing automation solution is going to integrate well with it all. HubSpot's integration capabilities are a huge asset in mitigating what is arguably the biggest growing pain of adoption.
Remember the AI that won big on "Jeopardy"? Pretty cool stuff, right? Now you can have that on your marketing team.
IBM's Watson marketing platform utilizes the same technology used to create the AI that took TV audiences by surprise back in 2011. We're huge proponents for AI being the next big step for marketing automation, and IBM sells its marketing platform on the back of a sophisticated AI. Watson provides recommendations based on anticipated customer behavior. It uses key predictors to prioritize audiences before segmenting them based on data from multiple sources while connecting with campaign execution in real-time. IBM also brings multichannel management to the table and it holds up as well as Adobe's offerings.
IBM has forged a name for itself in enterprise technology. So much so that you probably could have predicted their inclusion in this list before clicking into the article. Despite this, the quality of their AI sets them apart from every other marketing automation vendor that operates at the enterprise level and that alone makes them worth your attention.
Marketo is one of those rare solutions that operates well at just about any level of business, so long as its users know what they're doing with it. Its lead nurturing options allow enterprises to connect with leads in a way that wouldn't be feasible otherwise. Campaigns can be managed in a single calendar, regardless of the size of the campaign as well. Key performance metrics are tracked so marketers can be proactive if a modification is needed.
If your marketing team is large enough, you may even consider assigning an "automation team leader" of sorts. Marketo offers a comprehensive training program in their product. It's always handy to have an expert on hand, especially if a team needs guidance on how to best leverage the solution.
Most vendors only offer one solution for a given purpose. If you're looking for martech, Oracle's got not one, not two, but three separate automation products for your consideration. Eloqua, Bronto, and Responsys each have different focuses and each will have different levels of appeal depending on what you value most.
Bronto caters mainly to e-commerce retailers. Users can build personalized email campaigns to target the right users based on collected data. Automated emails can follow a handful of pre-made templates, or users can create their own. Eloqua provides lead and campaign management tools to help marketers engage with their targeted leads. Last but not least, Responsys is Oracle's answer for cross-channel orchestration. It allows marketers to design personalized cross-channel customer experiences.
Salesforce is known for CRM. There's a strong case to be made that their product is tops in the market. That being said, Pardot, Salesforce's marketing automation tool, takes a lot of its value from the success of its sister-software. Salesforce's usefulness as a CRM tool makes Pardot a great pick for enterprises looking to strengthen the marketing-sales relationship and keep the two departments engaged with one another.
Pardot offers all the fixings you'll have come to expect from an enterprise solution, with the notable caveat that it is solely a B2B product. Though this could be seen as a mark against it, it is that focus on B2B that helps users prioritize valuable leads through scoring and grading. It captures prospect activity and provides real-time alerts telling salespeople when to contact leads to ensure optimal outcomes.
What do you do if you still haven't found a vendor to your liking? Maybe we missed one here. Check our free marketing automation buyer's guide for a comprehensive list of vendors in the automation space.
Latest posts by Alexander K
(see all)