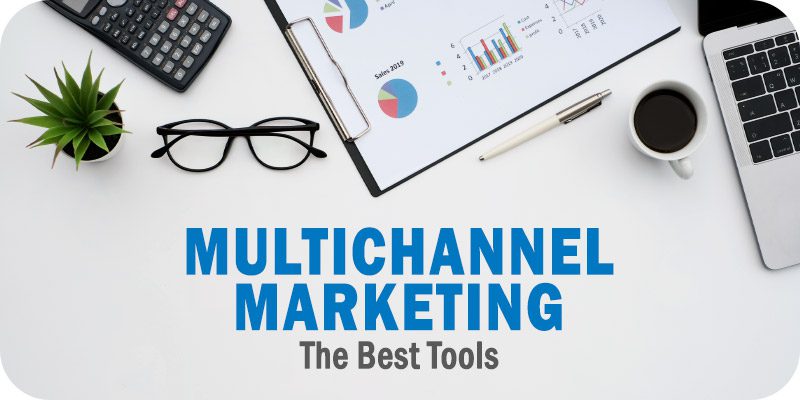 The editors at Solutions Review have compiled this list to spotlight some of the best multichannel marketing tools companies should consider integrating into their martech stack.
One of the critical components of a successful marketing strategy is to meet the target audience where they spend their time. However, as people continue to spend more time on multiple platforms, it becomes essential that marketers develop strategies capable of engaging an audience across channels like email, social media, websites, and more. Companies need a martech stack outfitted with multichannel marketing tools and capabilities to accomplish this.
Identifying the best omnichannel, cross-channel, and/or multichannel marketing tools is easier said than done. To help, the editors at Solutions Review have compiled the following list of top-rated solutions to help marketers equip themselves with the tools they need to engage, convert, and retain leads. Our editors selected these based on each provider's Authority Score, a meta-analysis of user sentiment through the web's most trusted business software review sites, and our proprietary five-point inclusion criteria. The list is organized alphabetically.
The Best Multichannel Marketing Tools
---
Description: Acoustic's Marketing Cloud platform provides midsize to large companies across industries with tools and insights for creating personalized campaigns across digital channels backed by data-driven, AI-powered marketing automation technology. Specific capabilities include journey orchestration, real-time segmentation, lead scoring, A/B testing, behavioral analytics, a headless content management system, drag-and-drop campaign creation, performance metrics, and integration opportunities with leading marketing tools.
---
Description: Act-On provides a marketing solution suite capable of streamlining or eliminating many tasks marketers are responsible for managing. It tracks and collects analytics automatically and uses the information to improve marketing techniques. With its multichannel marketing capabilities, businesses can use Act-On to engage and convert customers at every stage of the customer lifecycle. Those capabilities include extensive email marketing support services, omnichannel marketing automation designed to boost engagement, easy-to-build landing pages, custom forms, native SMS marketing, social media marketing, and more.
---

Description: Adobe Experience Cloud equips businesses with the real-time data and scalable personalization tools they need to improve how they manage the customer experience. Included in the Experience Cloud product suite is Adobe Journey Optimizer, which can access the customer profiling and data management capabilities of Adobe Experience Platform to enable real-time customer profile updates. Additional functionalities include digital asset management, embedded machine-learning (ML) models, customer journey orchestration tools, AI-powered engagement, omnichannel campaign management, and more.
---
Description: Braze is a customer engagement platform provider that works with clients in retail, e-commerce, financial services, travel, hospitality, media, and other industries. Its cross-channel capabilities cover everything from email marketing, reporting, data analytics, in-app messaging, machine learning technologies, send-time optimization features, mobile notifications, and more. These capabilities can help businesses drive engagement, increase conversions, stay compliant with world-class data security, measure the impact of campaigns, and ingest data from the apps, websites, and back-end systems they use.
---

Description: Dotdigital has spent more than twenty years helping brands across industries improve their marketing strategies, boost engagement, and maintain customer connections. Its cross-channel digital engagement and marketing platform equips businesses with multichannel capabilities for communicating with customers, targeting leads, and using analytics to power data-driven campaigns that resonate with audiences. Those capabilities include email marketing, transactional messaging, customer data management, SMS marketing, artificial intelligence (AI), marketing attribution, and more.
---
Description: Iterable is a growth-marketing platform that emphasizes multichannel relevance at scale by giving users the tools they need to interact with customers on various channels. With its MMH solution, midsize and enterprise businesses can analyze data from multiple customer datasets to develop and activate adaptive marketing campaigns. Its multichannel marketing strengths stem from its A/B campaign testing capabilities, accessible drag-and-drop functionalities, ease of use, and segmentation engine, which makes it easy for marketers to segment their customers with various profile attributes and behavior criteria.
---

Description: Maropost Marketing Cloud provides companies with tools for building complex customer journeys across industries. The platform allows marketers to connect with customers across email, web, mobile, and social media channels. Users can create and automate workflows from a simple dashboard on every channel and lifecycle stage, while event-driven workflows nurture visitors on a path that reflects their behavior. Machine learning tools utilize data to make personalized recommendations on your website and include a single customer view combining all available data on a customer. 
---
Description: Optimove is a CRM solution designed to help companies spotlight customer engagement opportunities, measure the impact of various marketing efforts, and orchestrate customer journeys across channels. Its marketing hub solution is outfitted with customer analytics, a real-time decisioning engine, and a built-in marketing optimization bot that uses AI and machine learning to automatically analyze, interpret, and optimize marketing campaigns. Other services include customer success management (CSM), bespoke predictive modeling, consultations, and other professional services. 
---

Description: Oracle's Advertising and Customer Experience (CX) application suite helps users connect their business data across marketing, advertising, sales, commerce, and service departments. Included in that suite is Oracle Responsys Campaign Management, a cross-channel campaign management platform that delivers companies with advanced intelligence at scale, helping them create personalized messages based on the interests of their customers and prospects. Other capabilities include email marketing, targeting, segmentation, multichannel experience management, analytics, A/B testing, and more.
---
Description: Redpoint Global is a software platform that provides businesses with a unified point of control to unify customer data, orchestrate customer touchpoints, personalize interactions, and deliver engaging customer experiences. With rgOne, Redpoint Global's fully integrated solution, users can use their customer data to execute marketing campaigns that provide customers with real-time, hyper-personalized experiences. Features include automated machine learning, intelligent orchestration, customer data management, omnichannel personalization, and more.
---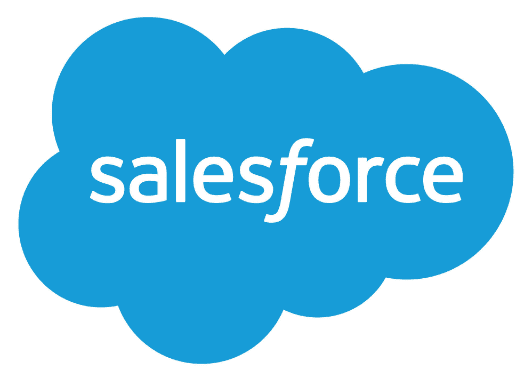 Description: Salesforce offers one of the most expansive and complete CRM products. The platform includes the company's sales and marketing applications, most notably the Sales and Marketing Clouds, Service Cloud, Analytics Cloud, App Cloud, and IoT service. With Salesforce Marketing Cloud, companies can automate customer engagement across channels, optimize marketing performance with AI-driven analytics, personalize interactions, and more. The Marketing Cloud suite includes loyalty management, account engagement, marketing intelligence, and data management products.
---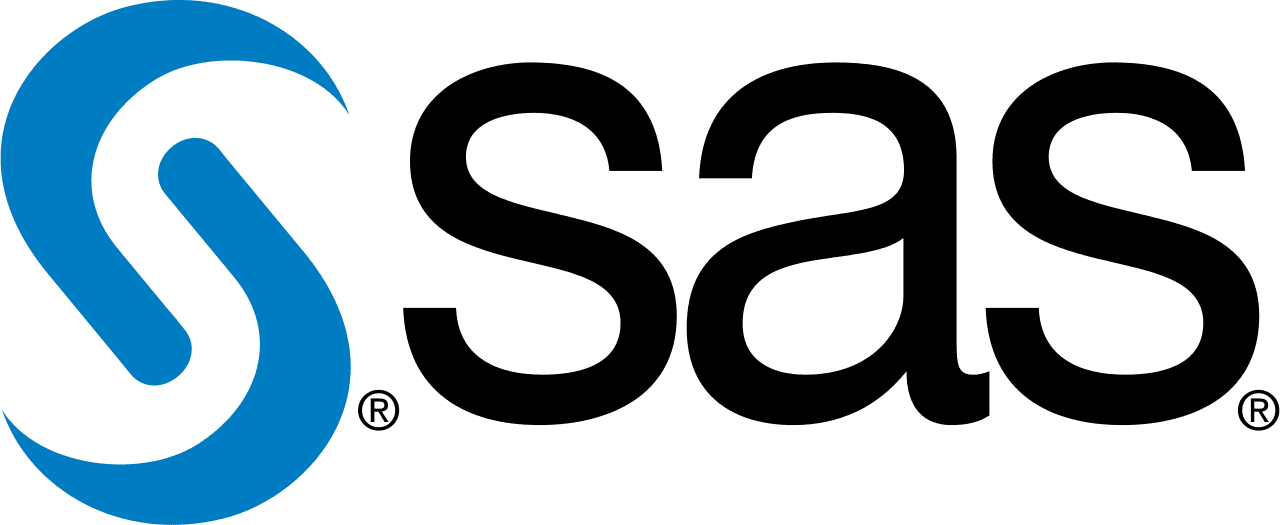 Description: SAS is a business analytics software and services provider offering innovative marketing, risk management, IoT, and security solutions for companies across the banking, insurance, life sciences, public sector, retail, and other industries. Its multichannel marketing capabilities are included in its Customer Intelligence 360 solution. It comes equipped with unified customer journey designs, analytics, data measurement tools, and comprehensive data sources capable of accessing private cloud or on-premises databases. 
---
Description: The Zeta Marketing Platform (ZMP) can be activated on every offline and online marketing channel—including social media, SMS, websites, and email—and uses advanced artificial intelligence (AI) technology to analyze billions of customer data signals to predict intent, create personalized experiences, accelerate brand growth, and more. Additional functionalities include a customer data platform (CDP), website personalization tools, email marketing, omnichannel engagement, advertising analytics, and customer acquisition data insights.
---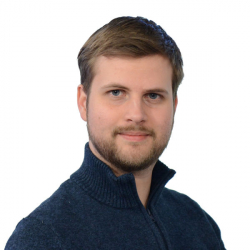 Latest posts by William Jepma
(see all)