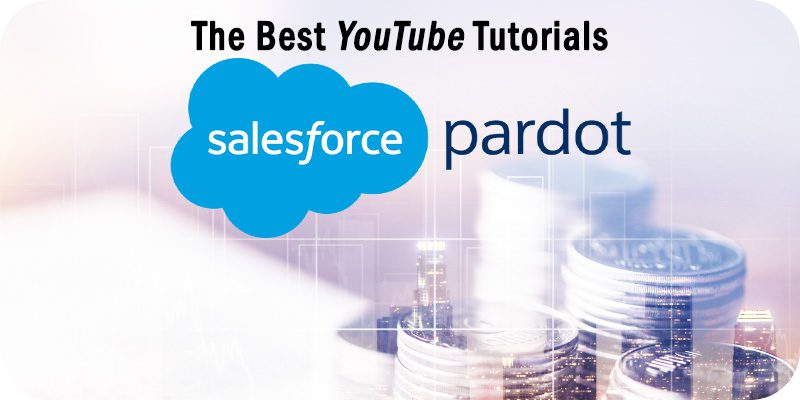 The editors at Solutions Review have compiled this list spotlighting some of the best Salesforce Pardot training videos and tutorials on YouTube to help you become familiar with the platform's powerful marketing automation tools.
Salesforce's Pardot platform is a B2B marketing automation solution that directly integrates with Salesforce's CRM and other marketing tools to utilize all available data across those platforms and optimize overall marketing performance.
The popular solution focuses exclusively on B2B marketing efforts. It helps align marketing and sales teams to generate more leads, prioritize those leads with scoring and grading tools, capture prospect activity, and track real-time developments in their sales and marketing pipelines.
Considering how well-known Salesforce is in the marketing world, Pardot is one of the more recognizable marketing automation solutions in the market. Alongside its automation capabilities, Pardot also offers B2B marketing analytics, account-based marketing, lead management, ROI reporting, email marketing, and more.
For companies considering it for their needs, the editors at Solutions Review compiled some of the top-rated Pardot training videos and tutorials on YouTube.
These videos are primarily geared toward beginners looking to learn about Pardot's capabilities or selecting a new solution for their company. The video areas are organized alphabetically based on the channel's name.
Note: Don't forget to subscribe to Solutions Review on YouTube!
The Best Pardot Training Videos on YouTube
---
Channel: Datarati – Implementation Guru
Description: Learn how to set up a marketing campaign in Pardot with this popular, fifteen-minute tutorial video. The video comes from Datarati; a channel focused on providing Salesforce Marketing Cloud and Pardot end-users with tutorials and implementation guides. Viewers can expect to learn how to navigate Pardot's campaign functionalities and use them to track and improve ROI.
LEARN MORE
---
Channel: Pareto Pi – Pardot & Salesforce Consultancy
Description: Pareto Pi, a Salesforce and Pardot consultant agency, has compiled this thorough, ninety-minute training workshop to introduce new and prospective end-users to the tools and processes involved in creating and managing Pardot's marketing forms and landing pages.
LEARN MORE
---
Channel: Plush Republic
Description: If you're looking for a quick introduction to the Pardot platform, this video can help. While it's slightly outdated, it still covers the basic functionalities. It gives viewers a look at how Pardot differs from Marketo, HubSpot, and other marketing automation software while also demonstrating how to navigate its features.
LEARN MORE
---
Channel: Salesforce Support
Description: This hour-long Pardot tutorial video is geared toward experienced marketers seriously considering working with the Pardot solution. Iman Maghroori, a "Master Solution Architect" for Salesforce solutions, the introductory video covers how Pardot can help companies generate leads, drive revenue, and grow their business in meaningful ways.
LEARN MORE
---
Channel: Salesforce Support
Description: If you're new to Salesforce's products and want to equip yourself with the know-how needed to teach the rest of your team how it works, a quick Pardot onboarding tutorial can be what you need. Viewers will learn how to navigate the Pardot user interface, edit account settings, manage users and prospects, organize their accounts, utilize helpful resources, and more.
LEARN MORE
---
Channel: SP Tech Inc.
Description: At a compact eight minutes, this introductory video will give viewers a glimpse into the essential features offered on the Pardot platform, including its marketing calendar, campaigns, automation rules, and Engagement Studio. The video also covers how users can utilize those features to connect with high-value prospects at each stage of the buying process, nurture them with content marketing, and streamline lead management.
LEARN MORE
---
Channel: Rotive
Description: Get a quick, in-depth explanation and summary of Pardot's lead scoring and grading tools with this video from Rotive. Rotive provides Salesforce CRM and Pardot consultations, implementations, training, and tips for custom projects, automation, and best practices.
LEARN MORE
---
---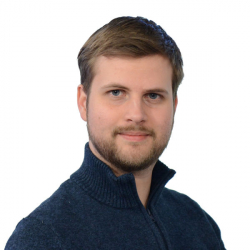 Latest posts by William Jepma
(see all)