The Best Google Analytics Metrics Your Marketing Team Needs to Track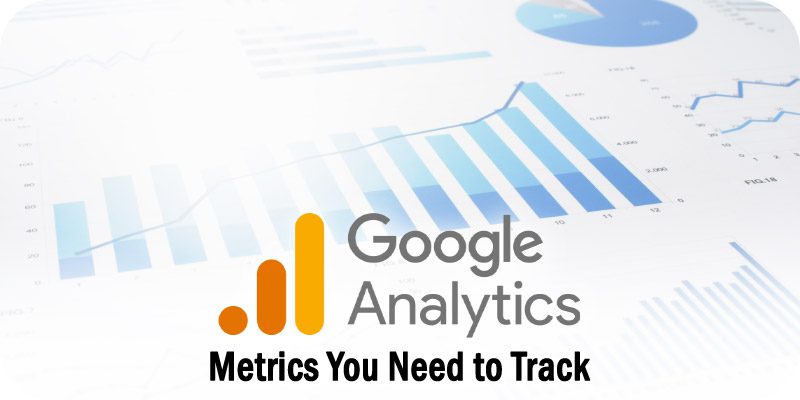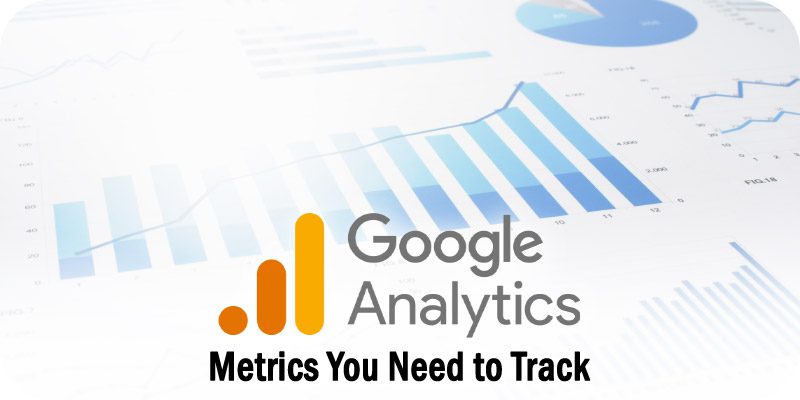 The editors at Solutions Review have compiled the following list to help marketing teams identify the best Google Analytics metrics they should track in their marketing campaigns and strategies.
Digital marketing analytics tools are essential to companies' ongoing marketing campaigns and strategies. Without analytics, marketers won't know what's working, what isn't, who their audience is, or if their marketing collateral is reaching the right people. However, not every marketing team knows what specific analytics they should be tracking, especially since there are varieties to pay attention to across social media, email, advertising, and other channels.
With that in mind, the editorial team at Solutions Review has compiled the following list of the best Google Analytics metrics that marketing teams should be tracking. As one of the most popular analytics platforms in the marketplace, Google Analytics is capable of helping marketers monitor, analyze, and optimize their website traffic. This isn't a comprehensive list but a starter guide to the marketing analytics businesses of all sizes and industries need to track, analyze, and utilize in their ongoing strategies.
The Best Google Analytics Metrics Your Marketing Team Needs to Track
---
Number of Users
Tracking the users visiting your company's website is the foundational data every marketing team needs at their disposal. Google Analytics tracks users by assigning each visitor a unique ID stored as a cookie in their browsers, making it easy for marketers to tell how often a particular person visits (or doesn't visit) specific pages on their website.
Sessions
Knowing who visits a website is one thing, but tracking what they do on that site is something else. With Google Analytics, businesses can see how long each session—the time someone spends on a website—lasts and what activities are taken. For example, marketers can dive into data around the average session length, the number of unique sessions, the average number of pages visited in a single session, and what specific pages or activities occur in that session. Users can even organize session data to see where visitors are coming from (i.e., email, social media, Google).
Acquisitions
The acquisition section of Google Analytics identifies where each visitor originated from. With that data, marketers can determine if their tactics bring the right people to a page from the proper channels. For example, if they recently launched a new campaign on Google Ads, they should track the percentage of users who came via Google Ads. Acquisition data will also tell users if a visitor came via organic search, meaning they found a page or website from a non-paid search engine results page. Paid traffic is used for measuring the success of advertising, while organic traffic indicates whether an SEO strategy is working.
Page Views
Page views are the backbone of every marketing strategy's success. Tracking page views may seem obvious, but its value cannot be overstated. It gives marketers a simple metric to gauge whether their efforts garner traction. If the answer is yes, they can dig deeper and start identifying additional data on the users, sessions, and activities occurring before, during, and after the page views. If a strategy isn't generating page views, it is ineffective and needs to be adjusted.
Bounce Rate
Tracking bounce rates can help businesses identify the percentage of users who only visit a single page on a website before exiting. If a visitor leaves a website, marketers need to know why. Was it a lack of interest in the material? Were they distracted by an ad? Was there a technical problem that resulted in the visitor leaving? Whatever the reason, businesses should know about it.
Conversions
Google Analytics allows users to set goals they want visitors to achieve on their website. In most cases, this means the visitor makes a purchase or fills out a registration form to download content or sign-up for a service. Whenever a visitor completes one of these goals, they "convert" from a visitor to a lead. By tracking conversion rates, marketers can determine how effectively their content attracts visitors and incentivizes them to take further action. Marketers can then use additional data sets (like the ones listed above, alongside others) to zero in on what factors contributed to the number of conversions.
---
---