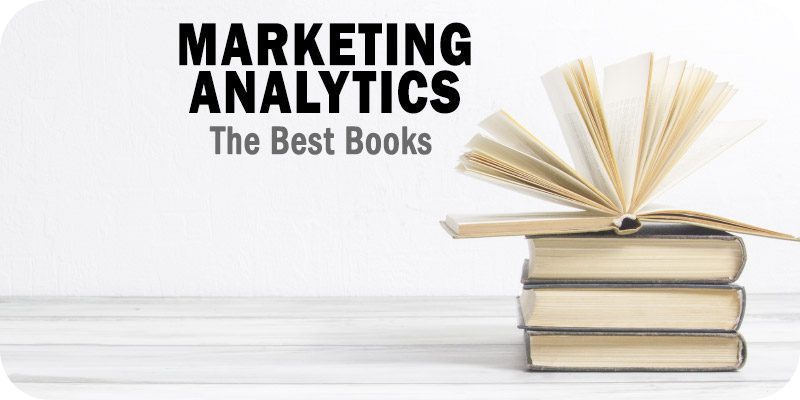 The editors at Solutions Review have compiled the best marketing analytics books to read based on their relevance, overall ratings, publish date, and ability to add value to a business. Solutions Review participates in affiliate programs and may make a small commission from products purchased through this resource.
Marketing professionals are essential to any company's success. However, as markets and best practices change, active and aspiring marketers must consistently maintain and expand their skills and expertise, especially regarding marketing analytics. Analytics is crucial for marketers looking to optimize their campaigns, target the right audiences, and create the most compelling marketing strategies possible.
To help, our editors have carefully selected the best marketing analytics books from recognized leaders, experts, and technology professionals in the field. From learning more about predictive analytics, data collection, or marketing trends, these publications can help readers sharpen their industry skills and grow their marketing abilities. Each book listed has a minimum rating of four stars and ten reviews per book.
The Best Marketing Analytics Books to Read
---
OUR TAKE: Learn how to kickstart your company's data-first marketing transformation with this compact, approachable title from industry experts Janet Driscoll Miller and Julia Lim.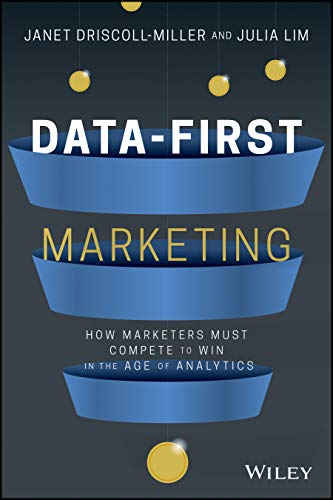 Description: The secret to unlocking the maximum value from marketing lies in the data a business collects. In this 2020 release, marketing experts Janet Driscoll Miller and Julia Lim put their decades of industry experience to good use by providing readers with a step-by-step breakdown of how businesses can (and why should) become data-first marketing brands. The book is divided into two parts that collectively provide an overview of data-centric marketing principles, outline the value they can offer, walk readers through the steps of data-first transformations, and offer a self-assessment to help them get started.
GO TO BOOK
---
OUR TAKE: Data science can be daunting for marketers, but it doesn't have to be. This practical guide will teach you the practical skills and tools needed to start your marketing analytics journey.
Description: This in-depth, 600+-page textbook is for anyone interested in learning how to use Python for their marketing analytics efforts. Topics covered include data cleaning, customer revenue predictions, classification algorithms, regression model evaluation, customer segmentation, data visualization, customer churn, and more. By the end of the book, readers should have the knowledge, skills, and confidence they need to extract marketing data insights, visualize patterns in that data, and implement proven data science and machine learning techniques into their marketing data strategies.
GO TO BOOK
---
OUR TAKE: This comprehensive textbook will introduce marketing students to the tools they'll need to know about as they measure digital activity and implement data into their marketing strategies.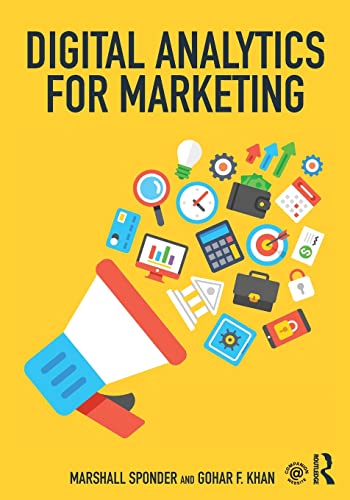 Description: Written by Marshall Sponder and Gohar F. Khan—two analytics experts with years of teaching and consulting experience between them—this book can help students of digital marketing, online marketing, and analytics learn how to extract actionable insights from data and use them to make effective marketing decisions. The title takes an "experiential approach" that combines industry insights with review questions to help readers deepen their understanding of social media, web analytics, marketing analytics, and the trends that shape how those tools are used in businesses.
GO TO BOOK
---
OUR TAKE: Written by Kevin Hartman, the Director of Analytics at Google, this book can help marketers of all experience levels improve their ability to collect, analyze, and visualize data sets.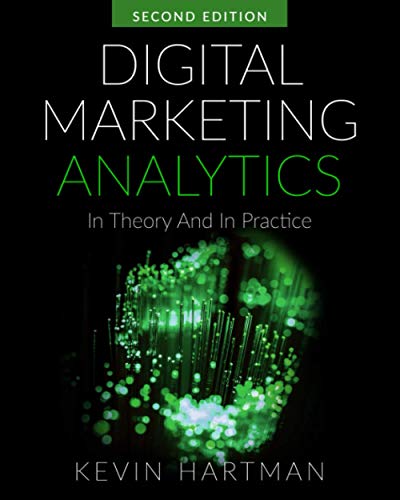 Description: With this five-part book, marketers will learn about the current state of marketing analytics, the relationship between brands and consumers, the Marketing Analytics Process (MAP), how to use data in brand storytelling, and more. Additional topics covered include data analysis and visualization tools, digital channel metrics, multitouch attribution models, and media mix models. The title is written by Kevin Hartman, who teaches graduate-level analytics courses at multiple universities alongside his role as the Director of Analytics at Google.
GO TO BOOK
---
OUR TAKE: Customer data is an essential resource in modern marketing strategies, but not everyone knows how to get the most value from it. That's what this top-ra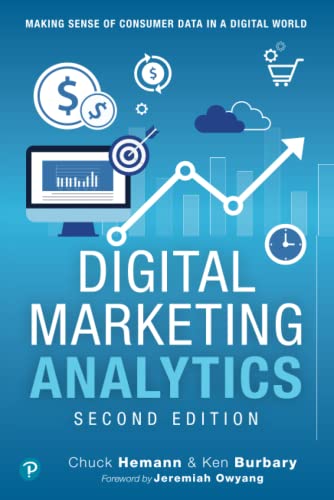 Description: Digital marketing analytics can be daunting for newcomers, but it doesn't have to be. With Chuck Hemann and Ken Burbary's top-rated marketing book, readers will learn to measure the ROI of digital media, optimize digital content in real-time, identify the marketing investment with the highest chance of paying off, make the most of surveys, track the performance of digital channel strategies, understand target audiences, track customer satisfaction, and implement different tools, processes, and algorithms. The book is written by Chuck Hemann and Ken Burbary, who have nearly forty years of industry experience between them.
GO TO BOOK
---
OUR TAKE: With over 200 reviews and an average score of 4.5 stars, this is among the market's most highly rated marketing analytics books. It might be approaching a decade, but its insights and in-depth industry knowledge are as timeless as it comes.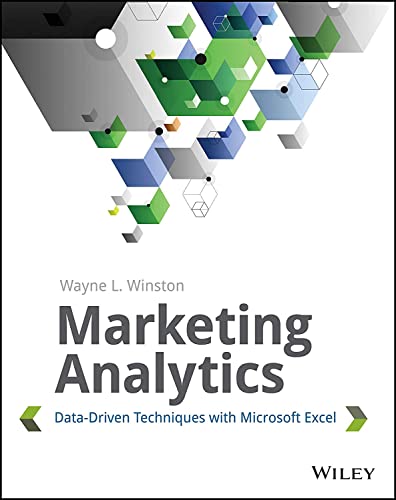 Description: Wayne L. Winston's popular, top-rated book will teach readers how to turn Microsoft Excel into a secret weapon for their marketing analytics strategies. Alongside Winston's industry insights, the book uses practical exercises to help readers apply and reinforce their learning. Those techniques include performing business analyses with Microsoft Excel, identifying profitable customer types, avoiding high-risk customers, forecasting sales, improving response rates for marketing campaigns, leveraging social media marketing, optimizing product prices, and more.
GO TO BOOK
---
OUR TAKE: Learn how to leverage big data in your marketing decision-making with this title from industry and business experts Rajkumar Venkatesan, Paul W. Farris, and Ronald T. Wilcox.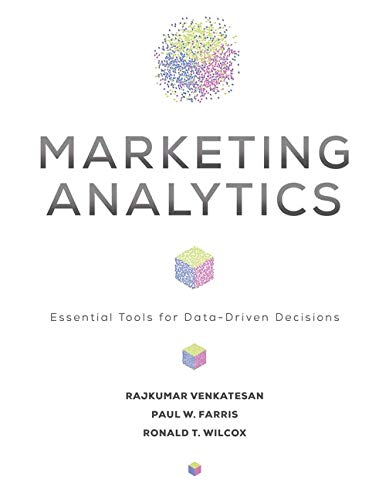 Description: With a collection of real-world cases and data, this book will teach readers how to identify relevant data, choose the best analytics techniques, and investigate the links between customer behavior and marketing plans. Across the book's 300+ pages, marketers will expand their insights into big data and how to use it to maximize their marketing efforts. Other subjects covered include setting optimal prices for products, designing effective digital marketing campaigns, and the value of adopting a predictive perspective for marketing decision-making.
GO TO BOOK
---
OUR TAKE: Data isn't always easy to work with but it is essential. If you want to refine your data skills, this book will give you the tips and insights you need to create agile, forward-looking strategies.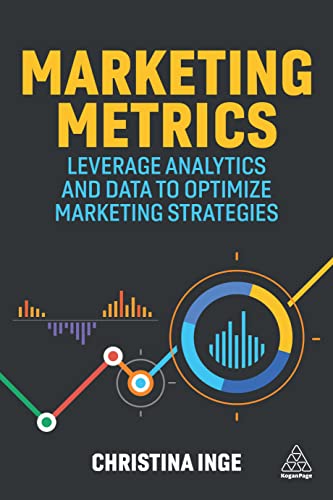 Description: This top-rated book from Christina Inge—a marketing expert, consultant, and executive with over two decades of industry experience—provides readers with an approachable, jargon-free guide to creating future-focused and data-powered marketing strategies. With examples from companies like Coca-Cola and Mercedes-Benz, Inge's books will walk readers through the stages of implementing a data-first approach, including early-stage adoption, advanced customization, tracking ROI, and more. Readers will also learn how customer data can help marketers strengthen their brands and improve profits.
GO TO BOOK
---
---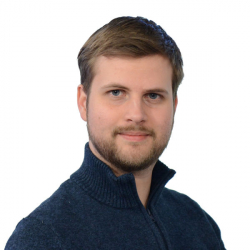 Latest posts by William Jepma
(see all)