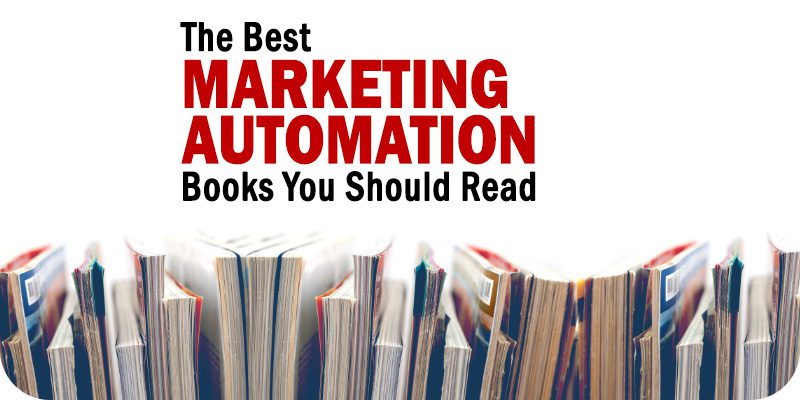 The editors at Solutions Review have compiled the best marketing automation books worth reading based on relevance, ratings, publish date, and ability to add value to a business. Solutions Review participates in affiliate programs and may make a small commission from products purchased through this resource.
There are loads of free resources available online, and most of them are great, but sometimes it's best to do things the old-fashioned way, especially since few resources can match a good book's in-depth, comprehensive detail. Solutions Review has researched for you, having reviewed many of these books. We've carefully selected the best marketing automation books based on relevance, popularity, ratings, publish date, and ability to add business value.
Below you will find a library of books from recognized leaders, experts, and technology professionals in the field. From digital analytics to email marketing, these publications have something to offer even the most tenured marketing professionals. The books are listed alphabetically based on their titles.
The Best Marketing Automation Books You Should Read
---
OUR TAKE: Written for startups, small, and mid-sized businesses, this book provides learners with a straightforward blueprint for implementing a marketing automation strategy.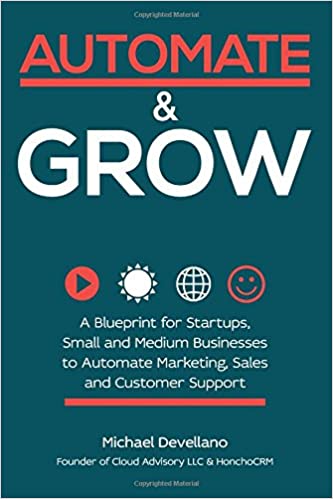 Michael Devellano's book is built on the experience earned from over 100 unique implementation projects. It is designed to help business owners and managers find clear answers to automate business processes and improve company performance. Readers can expect to learn the ins and outs of the "Automate and Growth" strategy and use it to successfully implement various marketing automation, CRM, sales, service, case management technologies, and strategies while focusing on improving their company.
GO TO BOOK
---
OUR TAKE: Written by a team of marketing experts, Connect can help readers develop and maintain relationships with their customers.
Customers have more power than ever, and Connect is written to help business managers stay on top of the changes in the marketing industry, equip them with meaningful customer insights, and then provide customers with the kind of experiences they want. Readers can expect to learn how to link digital goals and metrics to practical business goals, discover the technology tools and processes they need to maintain customer relationships, outline a roadmap to success, and ultimately craft more personal, relevant experiences for their buyers.
GO TO BOOK
---
OUR TAKE: AI is more important than ever, and this book will help business leaders learn how to use it to their advantage in various marketing, automation, and customer service strategies.
Written to be one of the definitive guides to understanding and implementing artificial intelligence in marketing, this book will help corporate and marketing leaders learn how to take advantage of these new trends and use them to improve their bottom line. The text features various discussions with industry leaders, overviews how AI can affect your online marketing strategies and outlines the legal and ethical aspects of using AI systems in a marketing strategy. Readers will also learn how to develop custom AI software and maximize customer loyalty.
GO TO BOOK
---
OUR TAKE: Written by David Reske, who has over 20 years of marketing experience, this book provides readers with an accessible, easy-to-read blueprint for developing marketing strategies.
David Reske has written this book for marketers and leaders looking to accelerate the results of their digital marketing campaigns and strategies. It's not uncommon for marketers to struggle with the "clutter" of fluctuating market trends, and Reske's book hopes to provide a solution. Major talking points include developing a complete overview of market trends, identifying your company's place in the market, and using those insights to create meaningful marketing strategies and tools that will lead to repeatable success. Professional marketers will benefit from the insights included here.
GO TO BOOK
---
OUR TAKE: The 3rd edition of Chad S. White's book is updated with new information to help readers better understand metrics, interpret email campaigns, and craft meaningful copy that connects with the target audience.
Email marketing is one of the oldest and most effective marketing tools available, but not everyone knows how to utilize it best. Email Marketing Rules was written to help marketers demystify email marketing. The text includes step-by-step walkthroughs for 150 best practices, extensive tactical checklists to follow, and strategic frameworks that can help readers improve their messaging, targeting, and designs. These can help you create emails that resonate with audiences, generate engagement and develop lasting customer relationships. The 3rd edition has been updated to reflect the changing market.
GO TO BOOK
OUR TAKE: This compact book best suits busy business leaders looking for a "fluff-free" guideline on the components that define successful marketing strategies.
This compact handbook offers busy leaders and managers a quick read focused on identifying and explaining the four core components of nearly every successful marketing strategy. Matt Law, the founder of a marketing consultancy firm, was inspired by countless marketing executives and entrepreneurs in writing this book. He developed it to help readers find new and effective ways to build, launch, and maintain a winning marketing strategy that yields meaningful and lasting business results.
GO TO BOOK
---
OUR TAKE: This book is written as a companion guide to marketers, starting with the Infusionsoft (now known as Keap) platform. It contains ideas and insights that even experienced users can benefit from.
One of the most complex parts of learning a new marketing software is getting started, so Justin Jacques wrote this book. Infusionsoft (now known as Keap) is a powerful marketing automation platform that can help users automatically sell, upsell, and convert leads. Jacques regularly updates the text to include recent and up-to-date screenshots and content. He says that a customer who has purchased an older version of the book can email him for a PDF of the newest version, which testifies to his commitment to helping readers take advantage of the capabilities Keap offers.
---
OUR TAKE: Geared toward experienced marketing strategists, managers, and data scientists, this book is written to be a comprehensive guide covering various advanced marketing techniques and ideas.
With over 500 pages of insights and best practices, readers of Introduction to Algorithmic Marketing can expect to become familiar with various techniques and theories that have been tested by major technology, advertising, and retail companies. Specific talking points include programmatic micro-decisionmaking, targeted promotions and advertisements, e-commerce optimizations, predictive modeling, analytics, pricing guidelines, evaluation models, and other subjects from which marketing strategists, engineers, and scientists can benefit.
GO TO BOOK
---
OUR TAKE: Written by Todd Kelsey, an Associate Professor of Marketing and technology expert, this book can help readers introduce themselves to the world of marketing automation.
With over 200 pages of helpful explanations, industry interviews, hands-on exercises, and examples, this book will help newcomers to marketing automation software begin to explore the tools at their disposal and use them to increase productivity, improve lead capture, maximize retention, and boost revenue. Other topics covered include website design, prominent software providers (HubSpot, Mailchimp, and others), email marketing, customer follow-up, lead nurturing, Google Ads, and more. Take your marketing automation expertise to the next level!
GO TO BOOK
---
OUR TAKE: Marketing executives Stevan Roberts and Greg Grdodian use their decades of experience to help companies use artificial intelligence and marketing automation tools.
Stevan Roberts and Greg Grdodian, the founder and CEO of Reach Marketing LLC, respectively, have written a book for business leaders looking to learn more about how AI and marketing automation technology can help improve their businesses. The book covers relevant topics like integrated lead lifecycle programs, sustained revenue growth, data collection, personalized multichannel marketing, customer satisfaction, and how new technology can help sales and marketing teams engage with an audience in a meaningful way.
GO TO BOOK
---
OUR TAKE: This guidebook is designed to provide readers with the tools and insights they need to get up and running with marketing automation
This 300-plus page book is written to provide readers with a friendly, straightforward explanation and exploration of marketing automation tools and how they can be used to improve business and CRM processes. Matthew Sweezey, an award-winning marketer influencer, covers essential topics like lead conversions, forecasting, customer segmentation, and general best practices. Other topics include marketing lifecycles, integrations, lead nurturing, generating reports, scoring leads, ROI, calls to action, database management, and much more.
GO TO BOOK
---
OUR TAKE: Learn the basics of marketing automation and the value it can offer your company with this detailed exploration of digital marketing and automation tools available in it.
Written for anyone interested in the world of digital marketing automation, this book will walk readers through the various and interconnected basics of what makes automation valuable. It does this by spotlighting the technologies that make it possible and showcasing how marketing automation can take your social media marketing to the next level. Everything from advertising campaigns to lead generation to customer engagement to social media interactions can benefit from marketing automation tools, and this book covers all of that and much more.
GO TO BOOK
---
OUR TAKE: Written by Magnus Unemyr, who has been in the software business for almost 30 years, this book equips readers with the marketing techniques and best practices they need to improve their business.
This comprehensive guide to advanced web marketing is written for digital marketing beginners and professionals alike. It provides various techniques, best practices, and actionable tips to help readers get the most value from their online marketing system. Subjects covered include current trends in the industry, inbound marketing, lead generation, lead nurturing, email marketing, integrated marketing automation, search-engine optimizations (SEO), keyword analysis, content marketing, online and offline campaigns, analytics, KPIs, and much more.
GO TO BOOK
---
OUR TAKE: At a compact 98 pages long, this handbook can help you plan, build, and launch effective sales funnels that adapt to the subscribers, leads, and customers your company encounters.
Sales funnels are crucial for any company's success, regardless of size or industry. This book will show you how to effectively implement sales funnels into your business, use "interest-driven" funnel strategies, improve how you relate to your audience, and, ultimately, boost profits. Writer Nathan Williams packs this quick read with examples, diagrams, frameworks, and outlines of various sales funnels and how they can be utilized in your company. The book is geared toward companies in the e-commerce, consultation, digital products, and even brick-and-mortar world.
GO TO BOOK
---
OUR TAKE: This book focuses on the relationship between email marketing and marketing automation and spotlights how they can work together to improve your business.
Written by the co-founders of Pardot, a marketing automation software company that Salesforce acquired, Think Outside the Inbox introduces how marketing automation can benefit your business. The book spotlights the many ways marketing automation technology provides companies insight into their prospects' interests, behaviors, and buying intentions. With a focus on email marketing, Cummings and Blitzer's book spotlights how automation can take your email outreach to the next level and make it a foundational component of your lead generation efforts.
GO TO BOOK
---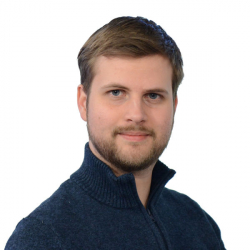 Latest posts by William Jepma
(see all)