The Top Marketing Analytics Training Courses Available on DataCamp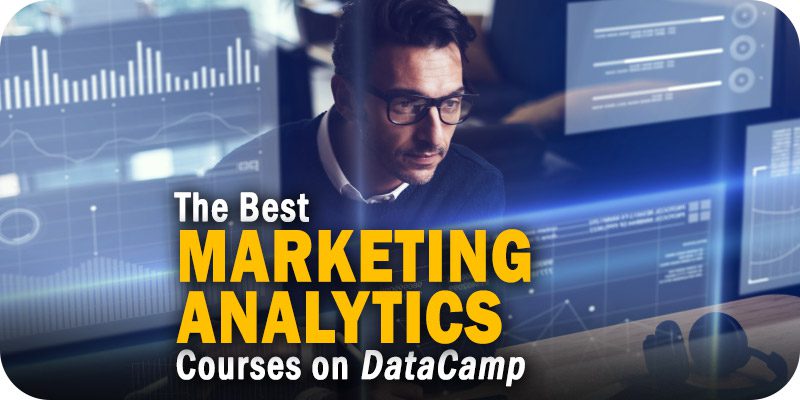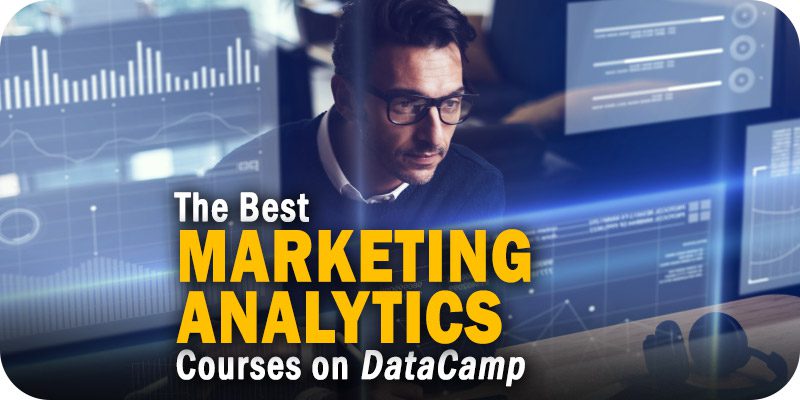 The editors at Solutions Review have compiled the following list to spotlight some of the best marketing analytics training courses for marketers of all experience levels to consider taking on DataCamp. Solutions Review participates in affiliate programs and may make a small commission from products purchased through this resource.
Marketing professionals are essential to any company's success. However, as markets and best practices change, active and aspiring marketers must consistently maintain and expand their skills and expertise, especially regarding marketing analytics. Analytics is crucial for marketers looking to optimize their campaigns, target the right audiences, and create the most compelling marketing strategies possible.
With that in mind, the editors at Solutions Review have compiled the following marketing analytics training courses on DataCamp to help marketing professionals expand their skills and familiarity with some of the leading tools, software, and codes in the market.
The Top Marketing Analytics Training Courses on DataCamp
---
OUR TAKE: If you're looking to learn how pandas can help improve your marketing campaign analysis, this training course can help you get started.
Description: In data manipulation and analytics, "pandas"—a software library written for Python's programming language—can provide data scientists with the structure and operations they need to improve their marketing analyses. However, learning to use pandas in marketing campaign analysis can be challenging, which this four-hour training course can help remedy. Students enrolling in the program will learn about pandas basics, exploratory analysis, summary statistics, personalization A/B testing, conversion attribution, visualizing results, and more.
GO TO COURSE
---
OUR TAKE: This six-hour introductory course will teach you all the tools and skills necessary to use Tableau's business intelligence and analytics capabilities in your marketing strategies.
Description: Tableau, a Salesforce company, is one of the marketplace's most popular business intelligence (BI) and analytics solutions. If a marketing team is looking for a platform to spearhead their marketing data analysis, Tableau is an excellent place to start. This course teaches marketers how to navigate the Tableau interface, present data using its visualization tools, build data dashboards, and more. The course contains six hours of material spread across 24 videos and 60 exercises.
GO TO COURSE
---
OUR TAKE: Machine learning and Python programming are valuable but daunting subjects for marketers to explore. Thankfully, this course can help you become familiar with both of them and learn how they can improve your marketing strategy.
Description: This introductory course is designed to help marketers learn how to use machine learning technology to optimize customer journeys, maximize lifetime value, predict customer churn, develop customer segments based on purchasing patterns, and more. Across the program's four hours of video material and practice exercises, students can expect to become familiar with different types of machine learning tools and data preparation and learn to implement these concepts into their company's marketing efforts.
GO TO COURSE
---
OUR TAKE: Learn how to use the R programming language for your marketing analytics efforts with this four-hour training course, which covers the fundamental subjects and tools you'll need to improve performance.
Description: With this training course, marketing analysts can expand their skills and expertise with additional insights into statistical modeling, linear regressions, survival analysis, logistic regression, principal component analysis, and other data science subjects. These skills will help professionals improve their company's business decision-making processes with accurate data and proven statistics.
GO TO COURSE
---
OUR TAKE: Geared toward aspiring marketing analysts, this compact, two-hour training course uses videos and hands-on exercises to teach you how to leverage data, understand customers, and support your company's growth.
Description: This no-code and introductory-level course cover all of the fundamental responsibilities and skills a marketing analyst needs to understand customer sentiments and leverage that data to improve company growth. Students that enroll will have access to hands-on exercises, real-world data, and video lectures. These materials cover valuable marketing analytics skills like market response models, calculating customer lifetime values (LTVs), building customer segments, identifying marketing roadblocks, and measuring ROI.
GO TO COURSE
---
OUR TAKE: Spreadsheets are a reliable and essential tool for marketing professionals, but keeping them organized can be challenging. This course will teach you some proven tips and tricks for ensuring clean data entry and building dynamic dashboards for your marketing data sets.
Description: Data validation is a fundamental tool for marketing analysts. However, cleaning and visualizing data is difficult. Throughout this four-hour course, marketers will explore real-world datasets and use them to learn how to spot errors in metrics, use data validations, aggregate campaign metrics, build charts for analyzing campaign performance, and use that data to develop easy-to-understand dashboards. Additional topics covered in the course's video and exercise content include paid advertising data, regular expressions, and the campaign tools available via Google and Bing Ads.
GO TO COURSE
---
OUR TAKE: Predicting customer churn can be valuable to your company's marketing and retention strategies. With this course, you'll learn how to use Python to analyze historic customer churn and extract insights that help you predict and address future patterns.
Description: Customer churn is a reality for every company across every industry. While it's unavoidable, companies can reduce its impact by using marketing analytics to predict when and where churn occurs and use that data to address those concerns and retain customers. This four-hour course includes 13 videos and 45 training exercises. It will help learners learn how to explore and visualize their data, model it, use machine learning technology to predict trends, communicate actionable insights to stakeholders, use the pandas' library for data analysis, and more.
GO TO COURSE
---
---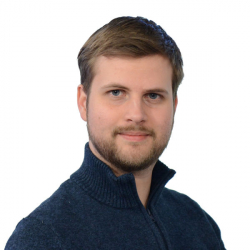 Latest posts by William Jepma
(see all)