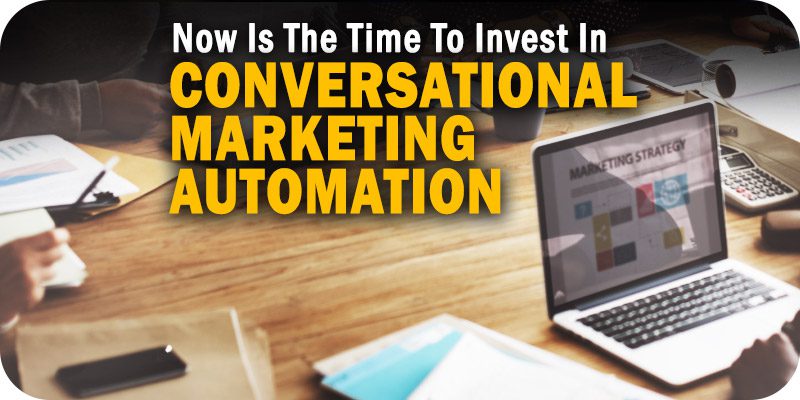 As part of Solutions Review's Premium Content Series—a collection of contributed columns written by industry experts in maturing software categories—Chris Maeda, the co-founder and CTO of Botco.ai, shares some expert insights on why the time is right to start investing in conversational marketing automation technology.

The proliferation of marketing automation platforms, tools, and software solutions suggests that marketers have caught the digital efficiency bug. The ability to effectively and scalably manage marketing efforts across multiple channels simultaneously is highly appealing, particularly in today's digital-first environment. But even as marketers learn to automate their messaging and launch omnichannel campaigns using these tools, one corner of automation hasn't yet gotten its due: conversational marketing.
Conversational marketing automation solutions use advanced technologies like artificial intelligence and natural language processing to offer customers two-way chat experiences that feel not just helpful but human. Where consumers once expected to be able to pick up the phone and call a business to get their questions answered or interact with a representative, now consumers expect a more self-service style experience from brands.
Two-way conversational automation is poised to shift the marketing landscape fundamentally. Major tech players like Meta, Apple, Amazon, and Google have incorporated conversational marketing and AI chat tools into their business strategies. Here are three key reasons why now is the time to invest in conversational marketing automation.
1) It Empowers Buyers To Do Their Research
According to the Pew Research Center, 81-percent of American consumers rely heavily on their research when making important purchase decisions. That research occurs primarily online and even plays a role when buyers consider making in-person purchases in a brick and mortar store. It can include searching for online reviews, comparing prices across multiple competitors, and perusing brand websites for product documentation or company mission statements.
With a conversational marketing solution in place, companies can leverage automation to give consumers access to all the resources they might need throughout the research process, including:
Details about a particular product or service
Answers to frequently asked questions
Assistance in picking out the right offering
Testimonials that speak to specific pain points
Access to downloadable marketing materials like brochures, one-sheets, etc.
In addition to providing the chat experience that consumers expect, conversational marketing tools also free up sales staff to devote their time to more demanding tasks. Instead of interacting with every prospective customer or lead, sales staff can focus on down-funnel deals and qualified interactions. At the same time, an automated chat solution supports customers in completing the self-directed research that will nurture them through the funnel in the first place.
2) Consumers Expect Mobile-First Brand Communications
It's also important to understand that buyers have fully transitioned into mobile-first interactions. 90-percent of consumers open text messages within three minutes, and 45-percent respond to text messages, typically within 90 seconds. These statistics blow email open and response rates out of the water, likely because consumers receive so many marketing emails that it's virtually impossible to keep up. Furthermore, more than 81-percent of consumers have actively opted into at least one brand's text message marketing program.
By emulating texting, conversational marketing tools deliver the cadence and quality of communication that consumers expect. They get the satisfaction of synchronous communication, instantaneous interaction, and tailored one-to-one support that feels like help from an actual human.
3) Companies are Already Investing in Conversational Automation
Traditional marketing automation is a powerful tool, but you're missing a significant opportunity if you're not investing in AI-powered conversational marketing. According to research by Business Insider, consumer retail spending made through chatbot technology is projected to grow from $2.8 billion in 2019 to $142 billion in 2024. This growth pattern indicates that, more likely than not, your competitors are already investing in conversational technology above and beyond traditional marketing automation.
This market saturation has led consumers not just to expect chatbot interactions but to embrace and learn from them. A Salesforce study found that 58-percent of consumers say tech tools like chatbots and AI voice assistants have changed their expectations around brand interactions. At the same time, 77-percent of consumers expect conversational automation to transform their interactions with companies within the next five years.
Conversational agents allow companies to get consumers the information they need and nurture them along the buyer's journey without forcing a phone call or in-person visit. Conversational marketing also helps sales representatives hone in on the most qualified leads faster and more effectively. But to achieve those results, it's critical for AI-powered chat tools to be human enough—and adaptable enough—to engage consumers in a helpful and relevant way.
Your chatbot efforts will backfire if consumers feel they're being marketed to. Today's conversational marketing automation tools have to tick all those boxes: provide the experiences that consumers have come to expect while also empowering marketing teams to increase efficiency and boost results without overtasking hard-working human staff. If conversational marketing automation isn't already part of your roadmap, the chances are high that you're losing out to your competition and disappointing your customers.
---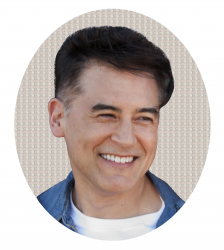 Latest posts by Chris Maeda
(see all)