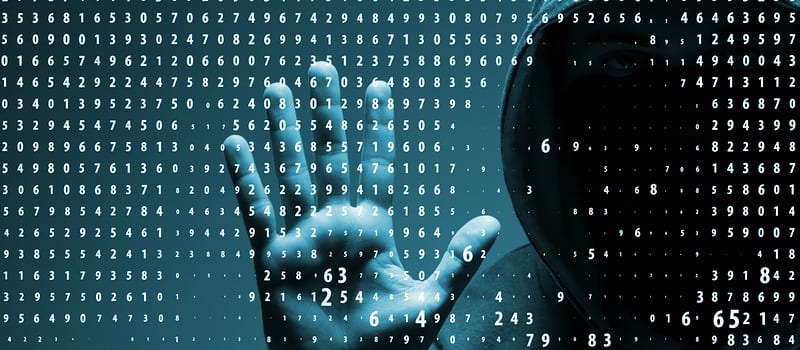 January 28 is International Data Privacy Day! The day works to create awareness about the importance of consumer digital privacy and safeguarding data.
Many cybersecurity observers and reports tend to label privacy as an identity and access management issue (including the editors here at Solutions Review). However, data privacy also requires extensive threat detection and network visibility, both of which fall under the purview of SIEM and security analytics.
Without threat detection, hackers could dwell on databases for months if not years violating employees' and customers' data privacy. Without network visibility, your IT security team may not even be aware of all the databases you have, which could hurt you in the long run.
Furthermore, studies indicate customers stop engaging in brands online if they experience a data breach violating their data privacy. Most compliance regulations (another SIEM issue) mandate strong protections of Data Privacy; the penalties for failing to do so can prove severe. Data privacy is not only a moral issue but an issue affecting your bottom line.
To comment more about the importance of Data Privacy Day, we called in a few experts. Here are their thoughts:
Steve Blow, Tech Evangelist, Zerto:
"All businesses know by now that they need to prioritize data protection – there's certainly enough headline scare stories of data leaks, outages and ransomware attacks that should have persuaded them over the past year. Adding to this is the modern consumer perspective of 'there's no excuse for downtime, or the loss of data'. Businesses need to be focusing on ensuring they are resilient against the many threats facing data today, to prove to their customers they are taking data protection seriously."
"The adoption of the latest technology, with innovative new approaches, has led to this number of both planned and unplanned disruptions in a business rising. Combating this means companies need to start looking outside of traditional backup capabilities to keep the business online; they need to choose a modern, resilience approach that can utilize continuous data protection."
This, paired with the ability to orchestrate and automate the mobility of applications to the ideal infrastructure, will enable businesses to have more than just their customers' data protected. Organizations will become completely IT resilient, protecting data, infrastructure, and reputation —without the downtime."
Alex Fielding, Interim CEO, Ripcord:
"People mostly think of data privacy from a perspective of content that is already digitally accessible, but one of the risks that is not discussed enough is the amount of data that's exposed and vulnerable because it's stored on paper or exiled in data sources like backup tapes, optical media, hard drives, and even microfilm."
"Data Privacy Day should be a reminder to legal, financial services and other global industries that they must take steps to digitize and extract PII in these less than accessible data sources and automate reporting for compliance with SOX, GDPR, the California Consumer Privacy Act and other regulations."
"Data Privacy Day serves as a significant reminder to the technology industry that securing your data is of utmost importance. As more organizations are moving their workloads to edge and hyperconverged environments, companies are looking to protect and recover these workloads. Backup and disaster recovery used to simply be good business practices."
"Now, for many industries, they are a big part of regulatory compliance. Data is more valuable than ever before and how data is managed and protected is increasingly being regulated by law. Platforms that include a variety of backup and disaster recovery features including snapshots, replication, failover, failback, and cloud Disaster Recovery-as-a-Service are key."
"Data Privacy Day serves as a reminder to remain proactive in protecting and managing your data. The only way to ensure that your business and customers are protected, and remain compliant with any regulations is to know where each piece of data sits and who can access it, as well as tag it and track its lineage in order to understand its usage. In addition, to further data protection and comply with subject access requests, data must be stored in a location with fast and adaptable extract capabilities."
"This is particularly challenging for organizations with a large number of data sets, where manually processing all of this information effectively can be time intensive, and error-prone. This is where automation comes in – data infrastructure automation can help companies ensure all data is adequately tagged, ensuring data is identifiable, auditable and quickly retrievable. This can help companies prove their level of data privacy compliance to regulators and customers."
Gary Watson, CTO of StorCentric and Founder of Nexsan

:
"The notion of data protection might be starting to sound repetitive, but it is still top of the business agenda. IT security threats come in all different shapes and sizes, and just as quickly as we put up barriers, cybercriminals find new ways to break through. Businesses need to have confidence in their recovery strategy; relying alone on the traditional ways of backing up data is not sufficient."
"Organizations need to ensure everything is protected including the data, finances and the organization's reputation. Threat detection software is only half the battle, keep in mind 'what if any attack succeeds?' and ensure there is a second line of defense in place that can offer a comprehensive range of security features, from encryption through to backup, hardened archiving, and recovery. Alongside product investment, take the time to educate employees on the latest threats, which in turn will build confidence."
Setu Kulkarni, VP of Corporate Strategy, WhiteHat Security:
"Trust and privacy are the cornerstones of security. Security does not necessarily imply obscurity and withholding – a society just won't work in such a world. For society to work, physical entities need to trust each other and ensure privacy. You can't go to a doctor and not tell the doctor about what is bothering you because you fear the doctor will not respect your privacy. You trust the doctor."
"Now phase shift to today, where a doctor is using a digital assistant to capture notes, and you are using web and mobile interfaces to interact with the doctor. Now there are digital representations of physical entities in play (digital assistants, web and mobile apps) that need to afford the same (if not higher) levels of trust and privacy to you and the doctor. Systems will need to change soon to accommodate this status change of digital entities."
"Digital entities will become at-par with physical entities, and as such, the social contracts as we know them will need to change to ensure the trust and privacy boundaries across humans, systems, and data are upheld."
Stephen Gailey, Solutions Architect, Exabeam:
"Data privacy was a hot topic in 2018, and that trend is expected to continue in the coming months. Over the next year, I believe we will see the first sign of government control over large internet service companies. Organizations such as Google and Facebook still don't seem to understand what privacy means. I think we will actually see some form of legislative control being put forward or even break-ups considered."
Trevor Bidle, Vice President of Information Security and Compliance Officer, US Signal:
"Cyberattacks regularly made headline news in 2018, and no organization wants to be at the center of one. Data Privacy Day serves as an important reminder for every organization to perform an assessment of their own vulnerabilities. Organizations need to understand how much data they need to maintain, the sensitivity level of the data and where the sensitive data is stored."
"A backup from three years ago will do no good if an organization is targeted by cyberattackers, and that's why a backup schedule that ensures data is available from a period far enough back to restore prior to the issue is necessary. No one can predict when a disaster – natural or man-made – will occur, so having a restoration plan that is documented, tested and understood by all employees involved will keep organizations safe no matter what happens."
Thank you to our experts for their time and opinions!

Latest posts by Ben Canner
(see all)