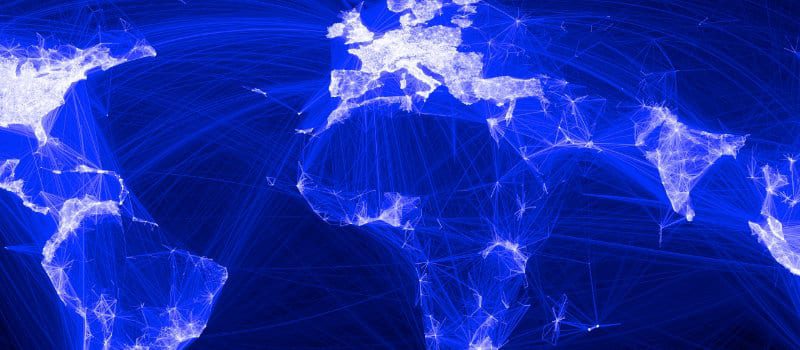 Threat detection is the name of the game in modern cybersecurity. Prevention by itself is not enough to protect enterprises from the deluge of digital threats enterprises face every day. Hackers are finding increasingly sophisticated vectors to bypass the IT perimeter. Without sophisticated threat detection capabilities, attackers can dwell on enterprise networks for weeks if not months at a time.       
Threat detection is not a set-it-and-forget-affair. It requires a dedicated IT security team to perform optimally. With the cybersecurity staffing crisis still in full swing, these enterprise security experts need all the help they can get. Having a security team in place by themselves is not enough. They need to be a part of an enterprise-wide incident response plan to offer the best threat detection.  
Incident response is one of our favorite topics here at Solutions Review. But we can always learn more. Here are some new tips and tricks on incident response from the "Insider's Guide to Incident Response" offered freely by SIEM solution provider AlienVault.
What is Incident Response?
An incident response plan is the procedure employees, security team members, and C-suite executives should follow in case they suspect, detect, or recognize a digital threat on the enterprise's network. A good incident response plan should be part of employee training so it is well-known throughout the entire enterprise. It should also contain clear chains of communication so employees know who to speak to about their suspicions and security experts know who to speak to in case of a data breach in legal, HR, and finance.
So how can your enterprise improve its incident response?
Incident Response Begins with Preparation
Firstly, incident response can't be something made up on the fly or in a panic. Indeed, AlienVault argues that panic is the opposite of protection—a true statement if ever there was one. Instead, your enterprise's incident response plan hinges on its ability to execute it.
In part, this means clarifying what your enterprise classifies as a "security event" and a "security incident" so your security team and employees know what to prioritize in their threat detection efforts. AlienVault reminds us the common saying "hackers only need to win once" isn't exactly true. If your enterprise is on high alert and engaging in threat detection, attackers actually can't afford to make a mistake. If they're trying to penetrate your enterprise's network, any wrong step could wind up being detected and their efforts rendered moot.
Of course, the above statement hinges on the ability to recognize a threat as it happens. Therefore, possessing strong cybersecurity threat detection and threat intelligence capabilities via a SIEM or security analytics solution is more essential than ever.
Remember, it's not about protecting every single vulnerability in your enterprise's network—it's about minimizing the damage, recovery time, and cost.  
Incident Response Can't Be Automated
In the case of incident response, preparation also means putting the right security team together. According to AlienVault, this includes a team leader, a lead investigator, communications lead, documentation and timeline lead, HR and legal representation. Of course, this is just the basic composition of a team; yours might be larger or smaller depending on your needs and enterprise size.  
Your incident response team needs to be organized to bring mission focus, evidence collection and event analysis, communication, compliance documentation, and legal advice to the foray. This team need not be located in the same place…and in fact, having them all at the same place may not be advisable if your enterprise has locations across the globe. Plenty of incident response and cybersecurity tactics require manual interaction with endpoints.  
Remember the Golden Rule: Hackers Are Human
Yes, this is the hardest lesson any enterprise can learn. We all have the boogeyman image of the black-hooded hacker, determinately pecking at their keyboard in a shadowy basement,  working tirelessly to bring enterprises to ruin.
Yet 99% of the time, the typical hacker is as human as you or I…with all of the same human foibles. Most hackers are looking for easy targets—the digital low-hanging fruit—and will be easily deterred by the presence of a strong SIEM solution. Indeed, plenty of hackers don't even have technical skills. Instead, they rely on products purchased from the Dark Web to initiate their attacks. Having a strong incident response plan—properly implemented and constantly reinforced—is another necessary deterrent.   
To learn more, be sure to download the "Insider's Guide to Incident Response" provided for free AlienVault.
Other Resources 
5 Tips for Setting Up a Security Operations Center (SOC)
Get Your Employees to Embrace SIEM Best Practices!
4 Tips to Make Data Breach Detection Easier For Your Enterprise
Enterprises: Don't Become Complacent in Your Cybersecurity!
How to Make Your SIEM Solution Deployment Easier for Your Enterprise
Comparing the Top SIEM Vendors — Solutions Review
How UEBA Can Prevent Insider Threats in your Enterprise
SIEM vs Security Analytics: What's the Difference?
Should Risk Analytics Bridge the Cybersecurity Talent Gap?
What's Changed? The Gartner 2017 Security Information and Event Management (SIEM) Magic Quadrant
The 25 Best Security Analytics and SIEM Platforms for 2018

Latest posts by Ben Canner
(see all)