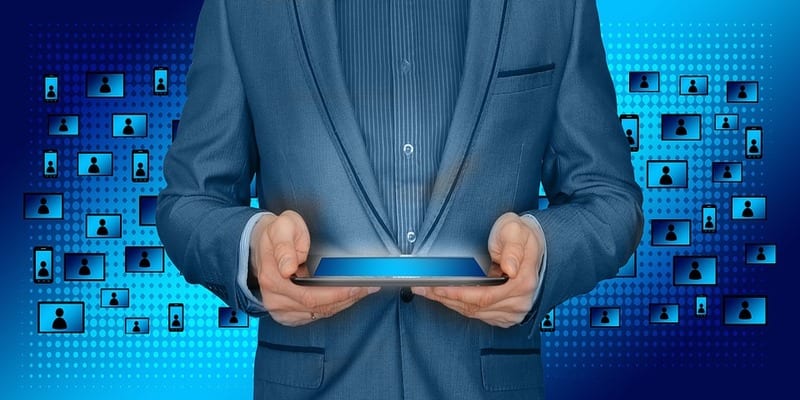 Human Resources (HR) management means exactly as it sounds: to manage people in an organization. There are three main fields that make up HR management: staffing, employee compensation and benefits, and defining and designing work. Core HR processes fall within these fields, including hiring, firing, payroll, time management, training, retention, compensation and more.
HR management is a very important component of every successful business, helping to build the foundation and culture of an organization. It also has the responsibility of ensuring that an organization operates with the right team and employees.
With this in mind, HR managers have begun to utilize HR technology and talent management tools that help improve and streamline HR processes and operations. Talent management software is used to assist HR in four critical areas: recruitment, performance management, learning and development and compensation management.
These HR and talent management solutions are essential to survive in such a highly competitive and fast-paced business environment. Below are five must-have HR management tools that every organization should have:
Talentsoft
Ranked as a visionary in Gartner's latest Magic Quadrant for Talent Management Suites and leader in Nucleus Research's Talent Management Value Matrix, Talentsoft provides a unique solution for each of your talent management and learning needs. Talentsoft Recruiting helps recruiters and managers to free up their time to build meaningful relationships with candidates, by enhancing their productivity and decision-making abilities. Their highly customizable talent management solution allows you to engage candidates from sourcing to onboarding and all along their personalized employee journey, by creating continuous and valuable interactions from the start. Build meaningful relationships between HR, employees and managers by connecting them together and pushing in-context HR content, all within one collaborative digital platform.
ADP Workforce
ADP is a global provider of cloud-based HCM solutions. The company's talent management software helps you develop your workers so both you and they grow together in the long run. When compared to other HR tools that provide specific solutions, ADP is an all-in-one solution that unites HR, payroll, talent, time, and tax and benefits administration. ADP provides an HR tool that can be implemented by businesses of all industries and sizes. ADP Workforce helps simplify and streamline all aspects of recruiting, including employee background screening and selection, hiring, and onboarding and focuses on the Focuses on the education, development and growth of your employees so their performance can more closely align with strategic business objectives.
Kronos Workforce Ready
Kronos Workforce Ready is an HR platform that combines workforce management and Human Capital Management (HCM) capabilities. This software is designed to suit businesses of all sizes, with its cloud-based solution that helps automate several different HR and talent management processes including: recruiting, onboarding, compensation planning, scheduling, performance management, payroll, expenses, and more. Compared to other HR management tools, Kronos Workforce Ready Suite enables the use of single employee records such that it can be shared across all of its applications, meaning you can keep one single database with one user interface and pull reports, launch workflows and analyze data. In addition, the mobile app available for Krono's makes it a lot more accessible while you're on the go.
Litmos Learning Management System (LMS)
This is a cloud-based learning management system that lets businesses build, manage, and deploy online training courses. Litmos LMS provides access to real-time reporting so that trainers can see progress and scores, and since it's a cloud-based platform there's no need for any set-up. You can simply build courses and put them online in a multitude of formats, including videos, audio, and flash presentations. There's also a built-in Assessment and Survey editor that lets you get feedback on the training courses. It's currently used by large-scale enterprises, small, and medium-sized businesses and non-profit organizations. For companies looking for useful HR tools, Litmos LMS is an all-in-one learning solution that offers virtual classrooms in a secure and intuitive platform.
iCIMS Talent Acquisition
iCIMS Talent Acquisition is easily among one of the most competitive in the market. It's one of the largest Software-as-a-Service (SaaS) providers of talent acquisition and management solutions, being used by almost 3,200 organizations around the world. This onboarding platform offers a number of dynamic features including a customizable career portal that lets candidates search for career opportunities. For businesses interested in useful HR tools, this is one that can go a long way in accelerating and simplifying the talent acquisition process. Businesses have access to a platform that enables them to hire quality employees, improve hiring process, and identify and interact with the right candidates. What's more,  iCIMS Talent Acquisition also includes social media distribution, career site search engine optimization and job board posting.
---
Looking for more? Download our talent management buyers guide for free and compare the top-24 products available on the market with full vendor profiles, key capabilities, our bottom line analysis and 10 questions to ask the talent management software provider before purchasing the solution.
And don't forget to follow us on Twitter, LinkedIn and Facebook for all the latest in Work Tech space!

Latest posts by Elizabeth Quirk
(see all)