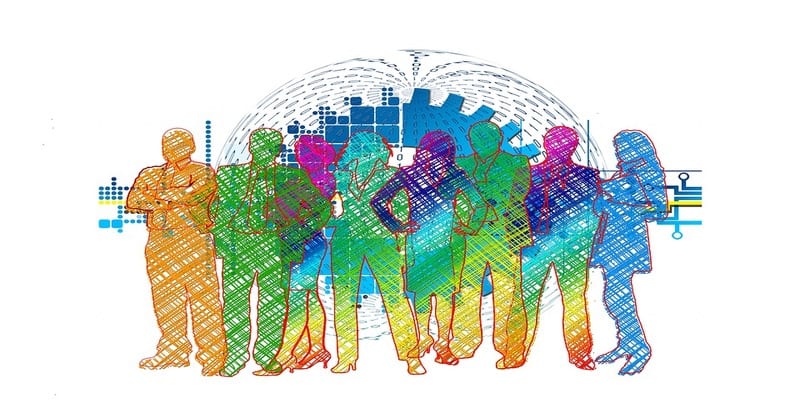 Written by Avi Raichel, CIO at Zerto
Digital transformation involves much more than just technology, and success with it is as much about a culture shift as anything else. With this in mind, and with CIOs frequently being measured on their success with the digital transformation agenda, building a new culture is quickly becoming an important part of the CIO role.
This means CIOs need to go beyond setting the technical agenda, they also need to set the tone for the shift – by educating professionals, modeling a new approach to leadership, as well as embracing disruptive and innovative ways of thinking. By promoting a culture where change is the only constant, and experimentation is encouraged, businesses are able to harness the latest technology and deliver additional value and experiences to the customer.
Yet cultural change is always difficult. It involves the buy-in of a diverse range of internal stakeholders, and requires resilience and planning to succeed. Nevertheless, there are some universal guidelines that can help in any organization.
Customers come first, always
"The customer is always right", so claimed Harry Gordon Selfridge back in the 20th century, when consumerism really came into its own. However, this "obsession" over customer satisfaction is one that remains prevalent in digital transformation. When the customer's happiness has such an impact on a company's revenue, it's no wonder they are a priority.
The first objective in the cultural change, then, is to focus on making sure that services are available when, and how, the customer wants them. This means pulling the customer insights from the business teams into the technology sphere, all with the aim of creating a resilient, omni-channel business that can be accessed by the customer's preferred platform – whether that is mobile, online or even in-person.
On the backend, it also means working to make service downtime a thing of the past, by looking at technologies that can keep the business online no matter what. It's hard to overstate the significance of this, with recent IDC research showing that 93% of businesses have experienced a tech-related disruption in the last two years, and two fifths of disrupted organizations reporting a loss of customers (20%) or direct damage to the company reputation (19%).
All data should inform decisions – not just one department
With this desire for new services, and resilience in the ones that already exist, comes an increased demand and expectation for fast results driven by data. This creates a need for streamlined, agile workflows across departments to support continuous development of services and applications that support customers needs.
Meeting this need for innovation and insight also requires unprecedented levels of collaboration between all departments in an organization, which is easier said than done if your teams are siloed by product, or solution, and you have a large number of sub-groups within this. For example, if your IT team is split into storage, backup, network, application and infrastructure groups, it will be near impossible to create one comprehensive picture of what technology you have doing what, where in your organization. This type of siloing can be detrimental to an agile, data-driven business.
Adopting converged mobility tools and solutions that work across traditionally siloed departments can add flexibility while changing the way that IT traditionally works.  CIOs can use this to accelerate cultural change as well as supporting IT teams and the business as a whole in continually challenging the status quo, experimenting often, and getting comfortable with any type of disruption.
Keep your eyes on the horizon
All this planning for a multi-channel environment, likely built across many clouds, must not detract from embracing a culture that consistently looks to solve tomorrow's problems rather than just today's. This means encouraging professionals from any department to proactively work with the IT team to try new technologies as they appear, to see if they can provide even better services for customers.
However, critical to this is making flexible, vendor-agnostic tools a central part of your IT infrastructure – for example, ones that can work moving data to, from and between the cloud platforms of today, and are vendor-neutral enough to adapt to the platforms of tomorrow too. Only then will businesses be able to plug and play new solutions quickly and effectively when they appear.
---
Looking for more? Download our talent management buyers guide and check out the top-24 products available in the market with full page vendor profiles, key capabilities and questions to ask yourself and the vendor before purchasing a talent management solution. For those just starting the talent management software search process, this is truly the best resource to help get you going.

Latest posts by Elizabeth Quirk
(see all)