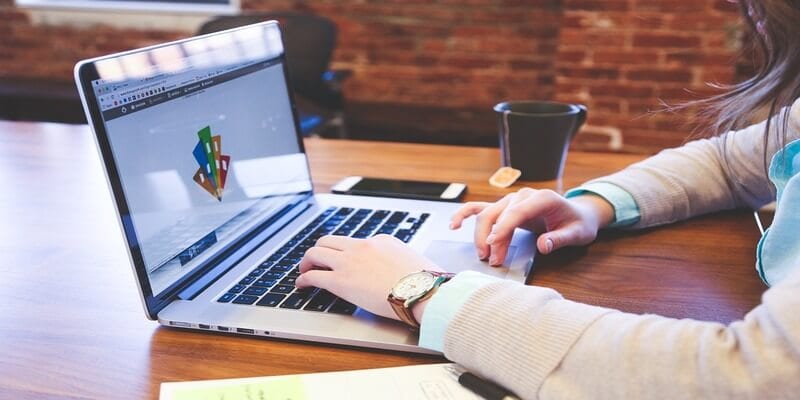 G2 Crowd, a peer-to-peer business solutions review platform, recently released its G2 Crowd Grid for HR Management Suites. G2 Crowd scores products and vendors based on reviews gathered from their user community, as well as data aggregated from online sources and social networks. To be included in the Grid report, products must have received a minimum of 10 reviews/ratings. Products are then ranked by customer satisfaction (based on verified user reviews) and market presence.
What is HRMS?
HR management suites, also referred to as Human Resource Management Systems (HRMS) are software systems that offer functionality across multiple HR software categories through a variety of software modules. According to G2 Crowd, HR management suites are used to manage all HR information within an integrated, modular system. Companies use HR management suites to manage high-value HR functions, such as recruiting, performance reviews, and employee training, within a centralized system that streamlines HR management and reporting. HR management suites are most commonly implemented by HR departments within enterprise companies.
"Due to their modular design, HR management suites can be customized and organized according to organizational needs. HR management suites may be purchased as a fully integrated suite or as individual modules that may be paired with one or more best-of-breed HR software products. HR management suites commonly offer a combination of core HR software, recruiting software, performance management software, and corporate LMS software," G2 Crowd added.
Similar to Talent Management Suites, HR management software can also smooth the flow of information across HR, payroll, and benefits administration. This sharing of data can enable your business to better innovate and your employees to better perform. It doesn't only help HR administrative needs however, talent management is a business strategy, so the software simplifies business processes and allows room for improvement in the top talent in the company.
According to the Grid report, to qualify for inclusion in the HR Management Suites category, a product must:
Offer a series of modules that can be purchased separately
Include multiple modules that can integrate together to form a unified system for HR management
Provide functionalities across more than one HR software category distinction
Top Performers
ADP Workforce Now
ADP Workforce Now is an integrated HR solution from ADP designed for for businesses of all sizes, and across industries. The software comes equipped with benefits, payroll, talent management, and time & attendance features. The software is also notable for their very strong security practices. Streamline your HR and talent practices by saving time and reducing administrative burden. Shift from manual processes to an automated, mobile experience that your employees will want to use.
For an even deeper breakdown of each provider listed, consult our buyer's guide.
Kronos Workforce Ready & Central
The Kronos Workforce Central suite of workforce management solutions are purpose-built for your industry to help drive business outcomes by engaging your employees, controlling labor costs, increasing productivity, and minimizing compliance risk. Manage your workforce on a proven cloud platform that is secure, scalable, and mobile — allowing you to do business when or where you choose to access its power.
The Kronos Workforce Ready suite combines the power of workforce management and HCM in one unified cloud platform to help you manage your entire workforce from pre-hire to retire — whether they're salaried, hourly, full time, or part time.
For an even deeper breakdown of each provider listed, consult our buyer's guide.
UltiPro
UltiPro, from Ultimate Software, presents an end-to-end solution that includes payroll, human resources, and a talent management system that is delivered as Software as a Service. Ultimate Software's UltiPro software suite provides businesses under 1,000 employees with full visibility of the entire employee lifecycle from recruiting to retirement solutions. This all-inclusive, cloud-based solution delivers serious business benefits for your organization and the most HCM functionality available.
For an even deeper breakdown of each provider listed, consult our buyer's guide.
Oracle PeopleSoft
Oracle's PeopleSoft applications are designed to address the most complex business requirements for businesses of all sizes. They provide comprehensive business and industry solutions, enabling organizations to increase productivity, accelerate business performance, and provide a lower cost of ownership. Oracle is continuously delivering new PeopleSoft functionality and capabilities.
For an even deeper breakdown of each provider listed, consult our buyer's guide.
TriNet
TriNet is a cloud-based professional employer organization for small and medium-sized businesses. TriNet administers payroll and health benefits and advises clients on employment law compliance and risk reduction, acting in some cases as an outsourced human resources department. The TriNet platform is a comprehensive HR platform with self-service and mobile tools to manage your human resources needs in real time.
BambooHR
BambooHR collects and organizes all the information you gather throughout the employee life cycle, then helps you use it to achieve great things. Whether you're hiring, onboarding, preparing compensation, or building culture, BambooHR gives you the time and insights to focus on your most important asset—your people. The BambooHR platform is a single, secure database, with powerful, beautiful reports that help you improve your organization and prove results.
For an even deeper breakdown of each provider listed, consult our buyer's guide.
Paylocity
Paylocity is a provider of cloud-based payroll and human capital management software solutions for small, medium, and large-sized organizations. Paylocity provides a single, intuitive platform that your organization can make strategic decisions, cultivate a modern workplace, and enhance employee engagement from. With capabilities ranging from talent management, benefits, and core HR, the Paylocity platform can help simplify your HR processes.
Workday HCM
Workday HCM provides complete visibility into your global workforce and a better user experience, so you can keep your people engaged and help them grow. Manage the full worker lifecycle, from staffing to compensation to career growth, using a single HCM system. Workday HCM features include: talent management, reporting and analytics, global compliance, recruiting, learning, compensation management, and more.
For an even deeper breakdown of each provider listed, consult our buyer's guide.
Ceridian Dayforce
Dayforce is a global HCM platform that transforms the employee experience. It unifies data from across the entire employee lifecycle to enable better decision-making at every level. Dayforce is a comprehensive cloud platform that combines HR, payroll, benefits, workforce management, and talent management in a single application. The scalable platform is built with a single, flexible rules engine combined with real-time updates and calculations that help address complex regulatory requirements.
For an even deeper breakdown of each provider listed, consult our buyer's guide.
Paycom
Paycom offers cloud-based HCM software to help businesses streamline employment processes, from recruitment to retirement. With a robust suite of products including payroll, time and labor management, talent acquisition, HR management and talent management, Paycom lowers labor costs, drives employee engagement and reduces compliance exposure.
Paychex Flex
Paychex has HR solutions to fit the needs of any size business. From do-it-yourself payroll to human capital management, Paychex has exactly what you need to take your business where it needs to go.
View the latest G2 Crowd Grid for HR Management Suites.
---
Looking for more? Download our talent management buyers guide and check out the top-24 products available in the market with full page vendor profiles, key capabilities and questions to ask yourself and the vendor before purchasing a talent management solution. For those just starting the talent management software search process, this is truly the best resource to help get you going.

Latest posts by Elizabeth Quirk
(see all)