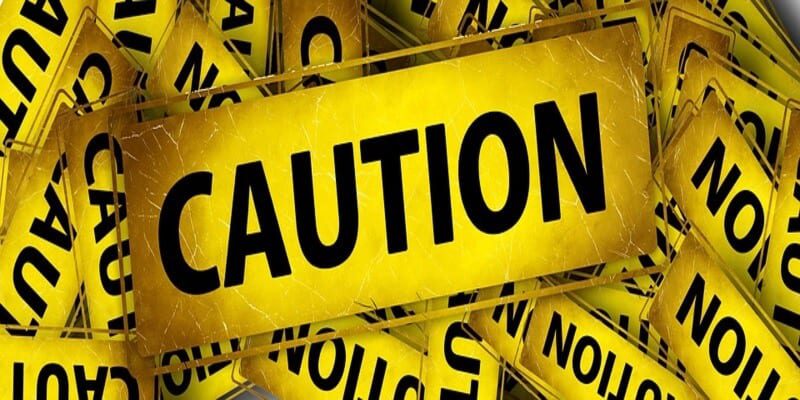 Many businesses rely on human resource management systems (HRMS) to keep their recruiting and hiring operations running smoothly and efficiently, but the integrated nature of these systems makes it tricky to maintain. It's not unusual for HR tech to fail, in fact, some HR tech implementations can unravel very quickly and cause total chaos. That's why it's important for you to keep an eye on these three serious recruiting dangers lurking behind HR tech adoption.
Deepak Agrawal, Founder and CEO of TurboHire.co, says its a fact that recruitment function is expected to be industry agnostic, or in other words, a horizontal function. The academic background of most people in recruitment is usually social sciences or human resource management (HRM) and usually not in technology. Therefore, recruiters or HR managers have always been dependent on hiring teams for technical and functional assessment.
"Over and above the natural non-technical and horizontal nature of people in recruitment function, there is an onslaught of a variety of jargon-laced Machine Learning and AI solutions on them. It is recommended that you understand three flawed propositions made by solution providers," adds Agrawal.
Historical Hiring Trend-Based Projections
You may be asking yourselves, what the heck does that mean? Agrawal explains it as the usual instinct; "why not hire the kind of people we already have hired." The HR tech solution then looks at the CV of previously hired people and tries to find similar in the prospect pool. "Any economist will clarify that projections based on historical trends are valid if and only if all the environment variables of the past are unquestionably valid in the present day as well," claims Agrawal.
Given the economic growth, competition and arrival of new technologies, both candidates, as well as companies and their roles, are constantly in an evolutionary state. Big data or no big-data, Agrawal argues the very thought of using this method either must be very carefully planned or rejected altogether. Which brings us to the next point.
Comparing New Candidates and Current Top Performers
Relatively speaking, this approach of matching CVs of new prospects with current top performers in the role sounds like it would be a concrete approach of hiring qualified candidates. However, some serious flaws creep in while executing it. According to Agrawal, while companies have the as-received resumes of these best performers which could be two, three, four or more years older, what these top performers are currently doing is rarely available as documents. In this scenario, the method has as serious a flaw as "Historical Trend-Based Projections" described above.
"Each human being is unique and is defined by his or her context towards the ability to plan, perform and deliver outcome even while using identical tools and artefacts (an ocean swimmer is a different person than a pool swimmer). Hence, another reason to doubt this method is that while it may work reasonably well on skills and tools front, it ignores contextual assimilation of best performers and then comparison with new prospects," explains Agrawal.
Job Description vs. Resumes
Take poetry as an example. Two poems can be totally identical, but the meaning of the two poems can be entirely different. The same goes with individuals being intrinsically different and represent abstract properties through their CVs – even with similar skills. The attempt to forcefully match bag of words found in CV with those in Job Description loses the essence of both.
Agrawal argues that the reason is that, mathematically speaking, most important properties of a candidate are represented by statistically insignificant, usually just 1 or 2 words in the entire CV. While this method feels like progress, it doesn't help hiring managers in weeding out good and bad candidates. Instead, it has them go through several screening rounds which are enormously costly and delay-inducing.
---
Looking for more? Download our talent management buyers guide and check out the top-24 products available in the market with full page vendor profiles, key capabilities and questions to ask before purchasing. For those just starting the talent management software search process, this is truly the best resource to help get you going.

Latest posts by Elizabeth Quirk
(see all)