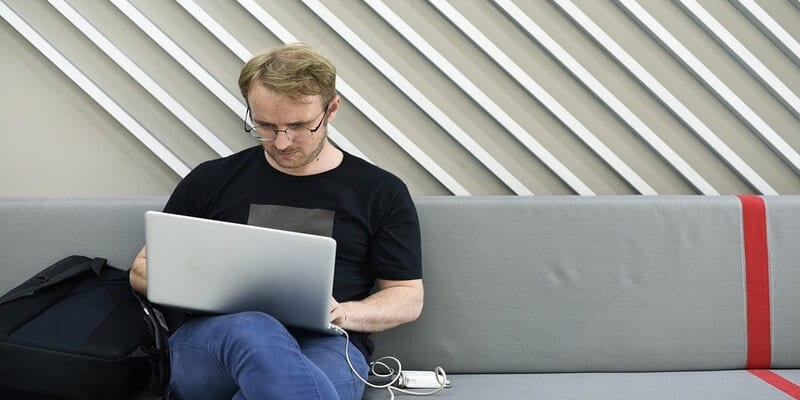 Cloud HCM solutions for SMB's are quickly gaining traction. However, research from Deloitte's 2019 Global Human Capital Trends report, shows only 6% of respondents believe their HR technology is best-of-breed, so it's no surprise that while significant progress has been made in HR's move to the cloud, organizations are struggling to staff and operate HCM cloud applications. When HCM cloud applications deliver new releases throughout the year, organizations are finding their support teams inundated with the day-to-day – spending so much time managing the previous release that they're missing out on new changes and opportunities.
According to Marty Marchetti, Managing Director of Deloitte's Human Capital AMS, the ability to sustain a robust HCM cloud application, manage incoming upgrades and new features and foster innovation on the cloud platform requires expertise and experience. Companies looking to bridge the gap need to ensure their team has the skills to manage the day-to-day operations, while providing timely employee service delivery and meeting the needs of HR.
To help shed a brighter light on the issue, we spoke with Marchetti in more detail about the benefits of cloud HCM solutions, why organizations are struggling to staff and operate them, and what they can do to bridge the gap.
Please discuss the challenges businesses face when managing HCM cloud applications, including finding the right talent.
It is challenging for teams to keep up with frequent changes that HCM solution providers are pushing through with each release and update. Finding a resource who can truly commit to the release management role and coordinate across stakeholders to review, evaluate, and plan for upcoming changes can optimize operations across the business.  Release management is the largest issue. It is difficult to manage the day-to-day while also maintaining capacity and rigor within the governance model to allow the organization to keep up with its functionality as it becomes available.
Another challenge is stakeholder buy-in and ownership, which must start with setting a governance model early on in order to collaborate with the business and ensure that the technology is used as an enabler. Many organizations find they are not ultimately supporting their business case, and instead of an early focus on shift in value of spend there's an expectation of headcount, and they're unable to hire the right people, or spend to retool those within the organization to deliver the value.
Why are organizations struggling to staff and operate HCM cloud applications?
Two core issues: capability and capacity. First, the traditional HR function often struggles to retool and learn the new muscles needed to truly own, maintain, and operate their cloud-based HCM solution. There are new cloud HCM run support skills, competencies, and knowledge needed to operate. Second, it's not only challenging to retool HR professionals, but it's really hard to source this capability externally. For example, it's difficult to hire and keep Workday certified professionals.
Additionally, the HR team that has been tasked with running and maintaining their new HCM solution may be "double hatting" and still retain legacy responsibilities. The HR function epitomizes the "overwhelmed employee" and its challenges to keep pace with the changes that are the new reality in the ongoing cloud-based HCM environment.
If organizations do not collaborate on a support strategy early on, they are not able to truly analyze the skill sets and importance embedded in creating a highly efficient sustainment organization. Without establishing a strategy, they are often just pulling it together to try and keep the lights on. The ability to staff starts with true definition of what is needed and where it sits within the organization.
What do companies looking to bridge the gap need to ensure their team has the skills to manage the day-to-day operations?
Consider third party AMS support to complement the capability and capacity gaps in ongoing operational delivery.
What benefits do cloud HCM solutions offer?
Cloud-based HCM solution providers are continually innovating on their modules and releasing new functionality multiple times per year. The true benefit is that the data is able to be turned into actionable insights on the workforce. There may be some cases where there is a lower Total Cost of Ownership over a legacy on premise ERP, but there are broader HR transformational activities needed to truly realize financial benefits. Ability to shift to more employee and manager self-service is a key component as well.
Cloud solutions in general offer the benefit of an organization to focus on continuous improvement. While they will achieve stabilization, there is no such thing as a steady state, which means the ability to drive the roadmap and leverage the technology to meet ongoing business needs is in the hands of the functions within an organization. The immediate speed to value gains is tremendous and is turning technology into a competitive differentiator.
How can HCM tools help in finding the right talent?
Cloud HCM solutions create a competitive advantage by helping organizations manage workforce trends, with easier access to insights and reporting. Leveraging the data and analytics can help recognize trends in searching for candidates that fit best within the organization and optimize the process. With the power of the technology in the hands of the business, organizations can increase engagement and identify better opportunities to track career paths. In addition, the cloud enables greater opportunities for innovation, such as AI and mobile apps, which will likely attract candidates.
---
Don't forget to follow us on Twitter, LinkedIn and Facebook for all the latest in Work Tech space!

Latest posts by Elizabeth Quirk
(see all)