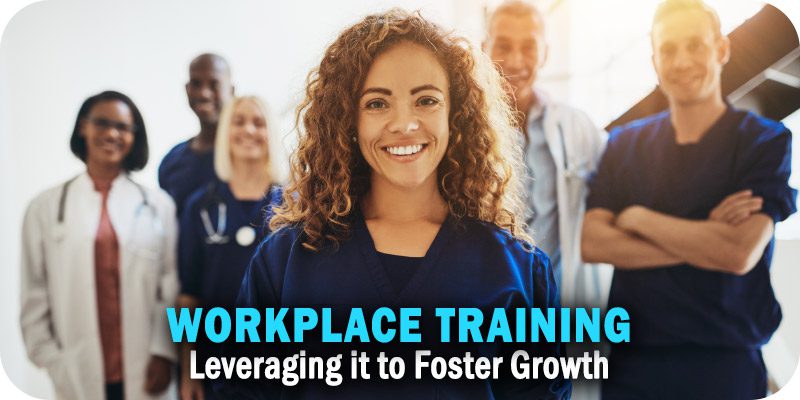 As part of Solutions Review's Expert Insights Series—a collection of contributed articles written by industry experts in enterprise software categories—Steven Angelo-Eadie, the Head of Learning Services at Emergn, explains how companies can leverage workplace training to foster a culture of growth in 2023.
With 2023 upon us, businesses are actively looking for ways to continue to build on their 2022 success or to right the ship in the new year. To remain competitive over the last several years, many businesses were forced to adopt new working methods (remote/hybrid working models) and accelerate digital transformation efforts to become functional and competitive. While innovative cloud technology has been instrumental in helping businesses navigate numerous unprecedented events over the last few years—social distancing guidelines, government shutdowns, unstable job markets—the tools and technologies being inserted into business operations are only as powerful as the people running them. 
While workplace training has long been a part of business operations, the lack of- and need for knowledge surrounding new technologies exposed the outdated and out-of-touch teachings within many companies learning and development (L&D) programs. This is partly why many organizations began to focus more on their L&D offerings, with a Capterra study revealing that 49 percent of businesses increased their workplace training spending in 2022. 
By reimagining workplace training offerings, business leaders have an even greater opportunity to instill the knowledge needed to operate new technology, reinvigorate company culture, fuel motivation, and drive business outcomes. When L&D is strategically developed to align with individual and business goals, it quickly becomes a powerful tool for retention and innovation. It can foster a culture of growth within an organization. 
Improving Employee Morale & Retention
The Great Awakening—when businesses saw droves of employees leaving the stability of their current jobs for more fulfilling, purposeful professional roles—has left business leaders searching for ways to improve employee retention and boost job morale. Through research, many business leaders found that employees wanted an opportunity to continue to learn and grow within their organization.
 Emergn's 2022 Survey Report: The Pursuit of Effective Workplace Training, a study of over 1,200 professionals in the United States and the United Kingdom, found that over half (55 percent) of learners–employees at the management level or below in a company–exhibited increased job satisfaction and employee morale through workplace training offering and three-quarters (75 percent) said that solid workplace training would have a high- or very high impact on their decision to stay with a company. With employees reprioritizing what is most important in their profession, L&D has quickly become a powerful retention tool and a necessity rather than a nice to have.  
By catering to their employees' appetite to grow and opening the door to employee input on training needs and concerns, employers can gain a better understanding of how to develop workplace training offerings while creating mutual trust and compassion between the employer and employees—which has been shown to increase employee performance and morale. A UKG study found that 74 percent of employees report being more effective  when they feel heard.
Aligning Individual Goals with Transformation & Overall Business Goals
By developing effective workplace training programs, employees gain the knowledge and skills necessary to run new technology, increase productivity and fulfill their desire to learn and grow. Employers can also improve outcomes and organically grow leadership pipelines. 
Unlike current L&D models that offer standardized curriculums, practical workplace training takes a more personalized role-specific approach. Effective L&D should be prioritized and baked into an employee's workload—giving them the time and resources necessary to complete their training. Work-based training, where employees learn on-demand skills in a real-life work environment, enables individuals and teams to implement what they have learned into their jobs quickly. This ensures they are learning and gaining the knowledge needed to increase performance and optimize the use of new technology. 
While Emergn's study found that only 14 percent of leaders in 2022 felt current workplace training programs align with their organization's transformation plans, businesses can break that mold in 2023 through work-based, role-specific training. And it is an endeavor worth taking, with 52 percent of software industry professionals agreeing that workplace training focused on understanding new ways of working would improve business outcomes. 
By synthesizing IT initiatives with workplace training, organizations can stay at the forefront of innovation and mitigate business disruptions while ensuring employees have the knowledge, skills, and agility to implement and optimize new technology and operational processes quickly. Organizations that take the time to reimagine and strategically align L&D programs with individual, business, and transformation goals will breed a culture of innovation and growth and set themselves up to outpace the competition in 2023.
---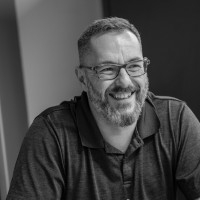 Latest posts by Steven Angelo-Eadie
(see all)