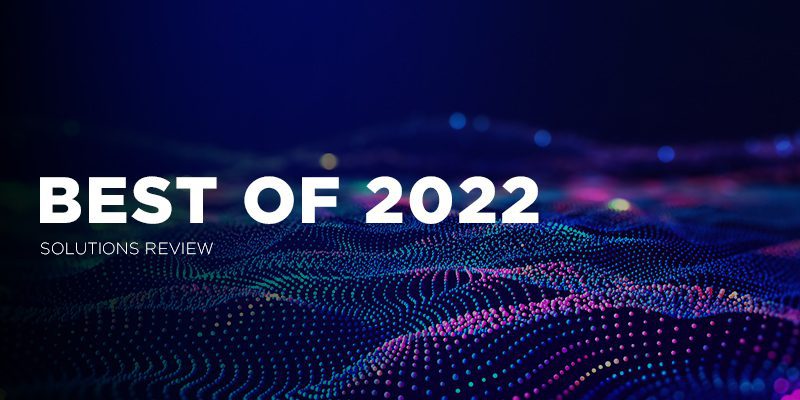 Solutions Review's listing of the best talent management companies is an annual sneak peek of the solution providers included in our Buyer's Guide and Solutions Directory. Information was gathered via online materials and reports, conversations with vendor representatives, and examinations of product demonstrations and free trials.
Regardless of the number of features, a talent management solution boasts, it's still built off of a core idea; to ensure the highest percentage of employee retention and engagement. Talent management companies offer core HR software solutions with the addition of some key features designed to manage and support employees. Recently, Human Capital Management (HCM) suites have become popular as well, as they support core HR, payroll, talent management, workforce management, and HR service management.
For HCM suites, the importance of the overall user experience cannot be understated. As live conversations with HR administrators decrease, the need for a compelling and personalized user experience continues to grow. We've noticed that usability, process transparency, and real-time analysis are critical components to an effective user experience. Additionally, we've found that artificial intelligence features separate the leaders in HCM from the followers, and a technology divide is starting to grow between these groups of vendors.
Selecting the best talent management company to work with can be a daunting task, and we're here to help. That's why our editors have compiled this list of the 24 best talent management companies to consider if you're looking for a new solution.
Check out our online talent management best practices section for even more guides, advice, and how-to content.
Note: Companies are listed in alphabetical order.
The Best Talent Management Companies
ADP provides business processing and cloud-based solutions, including payroll, talent management, human resource management, benefits administration, and time and attendance services. Their talent management offering, ADP Workforce Now, is an integrated HR solution designed for businesses of all sizes and across all industries. The software comes equipped with benefits, payroll, talent management, and time & attendance features. ADP is also notable for its mobile support and a mobile HTML offering that works well with Android, Blackberry, and other mobile platforms.
ApplicantStack is designed to assist companies with applicant tracking and onboarding, specifically for the needs of small to mid-sized businesses. This affordable software gives organizations the tools to help develop employment applications, create and post new open positions, share positions through social media, and build screening questionnaires to accompany online applications. ApplicantStack simplifies the review process, allowing HR departments to easily view which candidates are a good fit for the position. In 2019, the vendor was acquired by SwipeClock.
Arcoro, (formerlyBirdDogHR), provides integrated human resources and workforce management solutions within software modules that simplify employee hiring, tracking, and compliance challenges in high-risk industries. The vendor's cloud-based HR software solutions enable organizations to scale and grow effectively and efficiently. Arcoro offers a range of services, including onboarding, benefits, compensation, performance management, succession planning, and legal services, among others. In early 2021, the provider won a gold Stevie Award for Contact Center of the Year and a silver Stevie Award for Most Valuable [COVID-19] Response by a Customer Service Team.
Cegid offers integrated, cloud-based talent management and HR solutions that provide businesses with the tools for communication between employees, managers, and candidates. The vendor's comprehensive talent management suite is designed to complement existing systems while bringing deep functionality to critical aspects of talent acquisition, performance management, succession planning, compensation, talent profile management, and learning and development. In the past few years, Cegid has completed many acquisitions of other organizations, including Meta4, Koalaboox, Dhatim, ACA, and TalentSoft. In early 2021, the vendor also raised an undisclosed amount in Private Equity from Kohlberg Kravis Roberts.
Ceridian is a global human capital management (HCM) software company offering HR, payroll, talent management, benefits, and workforce management solutions all in the cloud. Dayforce, the company's flagship cloud HCM platform, provides human resources, payroll, benefits, workforce management, and talent management capabilities in a single solution. The platform helps users manage the entire employee lifecycle, from recruiting and onboarding to paying people and developing their careers. Ceridian provides solutions for organizations of all sizes, from small businesses to global organizations. In 2021, Ceridian acquired Ascender Japan and Ideal for undisclosed amounts.
Originally founded in 2004 as HRM Direct, ClearCompany started as a pioneer in cloud-based talent management systems. Today, driven by a vision of a world where organizations perform optimally with empowered managers and engaged employees, ClearCompany is a fast-growing Talent Management Platform. The provider's talent management solution delivers applicant tracking, onboarding, performance management, employee engagement, and workforce planning capabilities.
Cornerstone OnDemand presents a powerful and fully customizable cloud-based Talent Management Suite comprised of an integrated package of modules designed for large businesses. This suite handles all the matters related to recruitment, employment, and training. The vendor also presents a trimmed-down version as well, which caters to the needs of small to midsized businesses. This version contains performance and learning modules, while the full version contains seven modules. Each application with Cornerstone is built using a single code base that gives users one centralized talent management system. In early 2020, Cornerstone acquired Saba Software for $1.395 million.
Deltek has offered its talent management software since 1999, bolstered by its acquisition of HRsmart in 2015. Their talent management solution is available as a modular system that allows companies to choose what functions they need. Each solution included in the suite is available as either a best of breed or as a standalone, while also being compatible with other modules. With this option, clients are not only able to choose the solution they need but also replace existing software with ease.
HealthcareSource presents a talent management suite focused entirely on the healthcare industry with a number of features including applicant tracking, onboarding, learning management, performance management, and much more. HealthcareSource recognizes that the key to providing quality patient service is to find the ideal candidate for the job. This vendor prides itself on bringing together software, service, content, and analytics to help healthcare organizations build a highly trained workforce. Recently, HealthcareSource was acquired by symplr for an undisclosed amount.
iCIMS offers software solutions and tools to unify all aspects of talent acquisition. With iCIMS, companies can manage their entire talent acquisition lifecycle within a single SaaS application. With recruiting, offer management, onboarding, and relationship management tools, the flexible, scalable, and easy-to-use iCIMS Talent Acquisition Software Suite supports organizations of all sizes, in all industries. iCIMS delivers faster integration activation with less reliance on IT resources and their industry-leading integrations refine your recruitment processes without disrupting mission-critical hiring workflows. In late 2020, iCIMS acquired Altru for $60 million.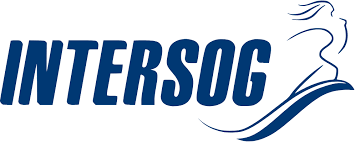 Intersog provides ROI-driven, full-service custom software development and staff augmentation solutions to companies of all sizes. The vendor delivers a range of services and solutions, including product ideation, user experience and user interface designs, integrations and APIs, quality assurance test automation, and support/hosting, among others. In late 2020, Intersog was named a Top Developer in Illinois by the B2b market research company, Clutch.
Meta4, a Cegid Company, is a privately held corporation that offers on-premise and SaaS solutions for HCM and payroll. While the software has traditionally focused on human resources, they've made broad steps in the talent management arena adding a number of features including recruitment, compensation, and performance management. The vendor has also strengthened its software solution by offering third-party software products that directly integrate with Meta4. In August of 2019, Meta4 was acquired by Cegid.
Namely offers an all-in-one HR platform for mid-sized companies that covers essential HR needs, including payroll, talent management, benefits management, time management, and core HR. Namely acts as your singular system of record, powering your entire company. The company's talent management suite allows businesses to conduct paperless onboarding, track goals, conduct performance reviews and features performance management, ongoing feedback, and more. Namely acts as your singular system of record with open API, powering your entire company.
Oracle's Talent Management Cloud provides talent acquisition, performance management, and learning management software for businesses that are looking to source and hire talent with maximum employee performance. Oracle's Talent Management Cloud software is designed for organizations both large and small across a variety of industries. Their performance management, goal management, and succession planning tools are designed to help companies get the most out of each hire: optimizing ROI, and promoting better business results.
PageUp Unified Talent Management is a strategic human capital management software solution, capable of delivering outcomes across the entire employee lifecycle, via technology built for a mobile and social world. It comprises recruitment and application tracking, onboarding, performance management, learning management, and succession planning modules, with in-depth HR analytics capabilities running across the entire suite. PageUp provides a single platform for you to deliver and manage your talents' journey, ensuring you spend your time working on outcomes, not with inputs.
The PeopleAdmin talent management offering, SelectSuite, provides users in education and government verticals with the tools required to maximize operational effectiveness and minimize risk. Organizations can simplify and automate their hiring process and monitor employee performance, while also building and retaining compliant audits. The solution is recommended for organizations related to education and government with more than 100 employees. PeopleAdmin's SelectSuite provides a fresh look at talent management effectiveness with your data being interpreted into actionable and easy-to-use information.
PeopleFluent presents a cloud-based talent management suite that's complemented by applications for vendor management, workforce planning and diversity, and analytics. Total Talent Management includes recruitment, performance management, compensation, learning, and succession. PeopleFluent is able to be integrated with almost any core HR/HCM system through its data integration managed service. The software combines video, analytics, mobility, and collaborative social technologies into one product. In January of 2021, PeopleFluent acquired Reflektive for an undisclosed amount.
Saba Software delivers a cloud-based talent management solution used by organizations to drive talent development initiatives and to increase employee engagement. Born from learning, built on collaboration and designed to be simple, the Saba Cloud solution offers a wide range of capabilities in learning, performance, engagement, recruiting, compensation, succession, and workforce planning. Saba was acquired by Cornerstone OnDemand for $1.395 million in February of 2020.
SAP SuccessFactors is the global provider of cloud-based HCM software. The vendor's suite integrates onboarding, social business and collaboration tools, a learning management system, performance management, recruiting software, applicant tracking software, succession planning, talent management, and HR analytics to deliver business strategy alignment, team execution, and maximum people performance to organizations of all sizes across more than 60 industries.
SilkRoad's talent management software, Talent Activation, is a full comprehensive cloud-based solution that contains a number of HR tech solutions. Users can choose the entire suite or specific module to match their company's needs. SilkRoad is also integrated within Microsoft's Active Directory which allows users with a Single Sign-On so that employees are able to transition between each of the SilkRoad modules. Each of the modules are contained in the SilkRoad portal, which is designed to increase engagement, collaboration, and user adoption.
TalentQuest provides an innovative Talent Management software suite that empowers companies to more effectively hire, manage, develop and retain the best talent. Their solutions leverage the traits, tendencies, and learning styles to help organizations maximize the potential of each employee. TalentQuest's cloud-based talent management solutions are used by leading organizations worldwide. The TalentQuest platform is powered by behavioral science and the provider's proprietary TQ Talent Insights.
Talentsoft provides cloud-based talent management software with a number of in-house options. Talentsoft manages employee recruitment, learning, performance, competencies, careers, and compensation. This centralized talent management solution keeps employee information in one easy-to-access place. Talentsoft allows users to analyze and act on human capital, build their human resource plans, and manage career and succession planning from one place. In April of 2021, Cegid acquired Talentsoft for an undisclosed amount.
UKG provides human capital management, payroll, human resources service delivery, and workforce management solutions. The vendor offers a range of solutions, including its flagship solution, UKG Pro, UKG Dimensions, UKG Ready, and UKG HR Service Delivery. UKG Pro is an HCM suite that delivers payroll, recruiting, onboarding, document management, benefits administration, workforce management, and people analytics, among other services. In June of 2021, UKG acquired EverythingBenefits for an undisclosed amount.
Workday presents a full HR suite that covers everything from administration, talent management, recruitment, and time tracking for medium and large enterprises. This vendor is renowned for its commitment to customer service. Workday is also a highly flexible solution that allows you the ability to take the data stored within their HR talent management suite with you. Other solutions may lock up the data with them, keeping you from accessing it if you ever decide to leave. It allows for easy downloading of all of your information with no additional fee. In January of 2021, Workday acquired Peakon for $700 million.
Latest posts by Tess Hanna
(see all)