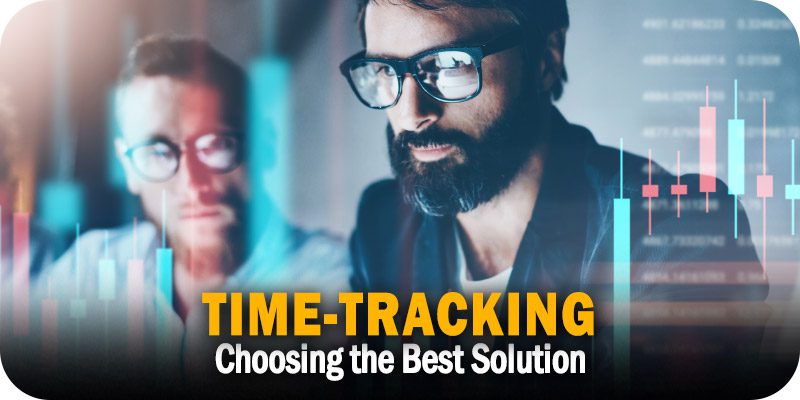 As part of Solutions Review's Expert Insights Series—a collection of contributed articles written by industry experts in enterprise software categories—Dean Mathews, the founder and CEO of OnTheClock, explains how companies can choose the best time-tracking solution for their needs.
Time-tracking has always been a critical business process, but it has become even more necessary in the current business environment. With more employees working from home or in hybrid models and more businesses hiring freelancers and contractors, companies can sometimes be overwhelmed with the administrative load of tracking time for each employee type. Time-tracking software can help companies to ease the administrative burden associated with these processes and improve operational efficiency. 
Why Your Business Should Use Time-Tracking Software
---
More Employees Are Choosing to Do Freelance and Contract Work
Previously, companies could easily calculate how many hours employees worked based on their contractual obligations and reported over time. However, more workers are choosing to engage with businesses freelance or contract. The global workforce has 3.5 billion workers, of which 1.1 billion are freelancers. To keep up with the changing workforce, business processes need to evolve. Time tracking software allows businesses to track how many hours are spent on each task and by each freelancer. This also makes it easier for freelancers to be paid accurately and on time.
Companies Have Increasingly Global Workforces
As more workers opt to work remotely, businesses have a much wider talent pool. Companies can hire freelancers worldwide to reduce costs or fill roles in an increasingly demanding hiring environment. However, as workforces spread globally, building processes that keep each freelancer accountable to their team can become difficult. 
Accurate Time Tracking Allows Businesses to Bill Clients More Accurately
Modern businesses work with a wide variety of clients. Employees are often responsible for multiple projects or customers simultaneously, each with different demands and time requirements. Companies must find a way to apportion costs and bill clients accurately for the required work. Effective time tracking can help companies ensure they're not under or overcharging their customers. 
Effective Time Tracking Improves Accountability and Productivity 
As more companies embrace hybrid and remote work models, businesses can struggle to ensure consistent accountability and productivity. Businesses that fail to track productive employee hours can fall victim to time theft, which costs businesses $11 billion annually. Globally, businesses lose $7.4 billion daily due to unrecorded work activities. Time tracking can help companies know how many hours their employees spend on client work and provide them with the assistance they need to be more productive and efficient.
Features a Modern Time-Tracking Tool Should Have
Employees Should Be Able to Access the Tracking Software from a Device of Their Choice
Cloud computing is quickly becoming the default method for businesses to access services and tools they need to do their jobs. More enterprises allow employees to work remotely using their devices, including smartphones and tablets. These devices run on a variety of operating systems. An effective time-tracking system should allow employees to record their hours across multiple devices and operating systems. 
Team Members Should Be Able to View the Data in Easy-to-Understand Graphical Formats
Once employees or contractors input their hours into a time-tracking system, they can view that data quickly. Businesses that use spreadsheets to track time can find themselves looking through long and convoluted strings of data to extract the information most relevant to them at that moment. 
The Software Should Make Generating and Sharing Reports as Easy as Possible 
Time tracking is not only beneficial for individuals to measure productivity and report hours. It's also an essential tool businesses use to track their net spending on talent. Time-tracking tools make it easy for business leaders to generate insightful yet easily digestible reports efficiently. These reports should also be easy to export and share with stakeholders that might not have direct access to the software. 
Steps for Choosing the Best Time-Tracking Solutions
Have Clearly Defined Goals and Regularly Assess if Those Goals Are Being Met
The first step businesses should always take when deciding to introduce a new business process or purchase a software subscription is clearly defining the goals the solution needs to meet. Once those goals are identified, choosing a digital solution that aligns with those needs becomes more manageable. These goals should also include well-defined metrics business leaders can use to gauge the solution's effectiveness over time. 
Discuss the Needs of the Team with Each Team Member
Every time a new solution is added to a business' technology stack, employees must learn new processes and adjust their daily workflows to accommodate them. This is only palatable if the employees understand the need for a new system and the benefits that these new processes can confer on them. Therefore, business teams must have open lines of communication with employees to listen to their concerns, understand their needs, and explain the benefits of introducing a new solution. 
Take an Incremental Approach When Introducing New Software
Modern time-tracking solutions can come with many features that businesses can choose from. However, companies should avoid overhauling business processes in one fell swoop. Employees must be allowed to adjust to using new software and techniques over time.
Software solutions can help businesses manage the needs of a rapidly evolving workforce. Global workforces of freelancers and contractors bring unique challenges that digital solutions can solve. Time tracking software allows companies to pay their employees accurately and on time while measuring their productivity during those hours.
---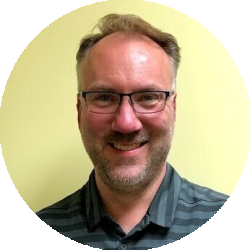 Latest posts by Dean Mathews
(see all)