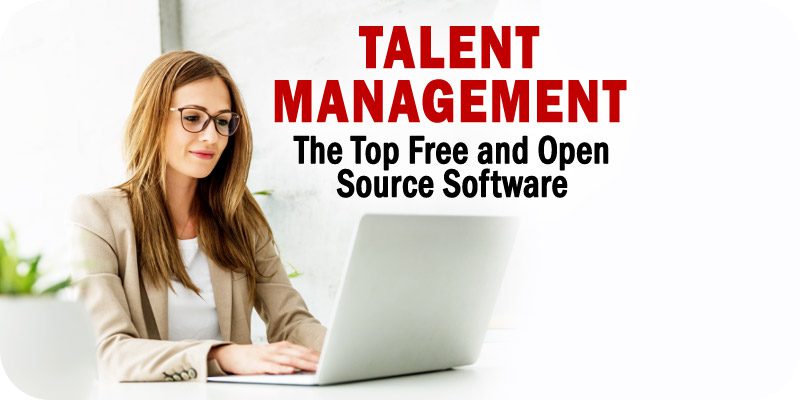 The editors at Solutions Review compiled this list of the top free and open-source talent management software to consider.
Searching for talent management software can be a daunting (and expensive) process that requires long hours of research and deep pockets. The most popular HR systems often provide more than necessary for non-enterprise organizations, with advanced functionality relevant only to technically savvy users. Thankfully, there are several free and open-source talent management solutions out there.
In this article, we will examine some of the free and open-source talent management software in the marketplace, first by providing a brief overview of what to expect, followed by short blurbs about each currently available option in the space. We selected these vendors based on their service offerings, experience working with enterprise businesses, overall reputation, and customer satisfaction. The list is not static and may change based on market trends.
Free Talent Management Software Defined
Free talent management software refers to products offered commercially free by the solution provider. These offerings are usually trimmed-down versions of the expert or enterprise editions, offering basic functionality that enables users to generate reports or data visualizations. Commercially free HR technology tools typically provide less functionality than their open-source counterparts. Still, they are often a great way to gain more than a free trial if it's a product you were already considering.
What is Open-Source Talent Management?
Open-source is software with a source code that anyone can inspect, modify, or enhance. These tools are designed to be publicly accessible and are commonly managed and maintained by organizations with a specific mission. It's important to remember that some of the open-source offers included in this list require some development skills, which may make them less than ideal fits for your use case. We recommend reading each tool's FAQ to see how much coding is required to use the software. The open-source tools usually explain the requirements for use on the download pages.
The Top Free and Open-Source Talent Management Software Solutions
---

Description: Bitrix24 provides companies with a suite of management, communication, and social collaboration tools available in the cloud and on-premise with open-source code access. Those tools include CRM, project management, file sharing, calendars, automation, human resources, and more. For example, its HR functionalities include employee management, report builders, real-time communication tools, workflow automation, time management, and free cloud storage. Bitrix24's free version support unlimited users and comes with video conferencing capabilities, 5GB of online storage, project management, report builder access, and more.
---

Description: HR.my is a free, multi-user, cloud-based HR software. It provides unlimited data storage, expense claim management, approval workflow, role-based user access control, payroll processing, employee self-service leave management, document sharing, employee web portals, document workflow management, employee credential tracking, knowledge management, and more. Any data stored in HR.my is also encrypted at rest and in transit to ensure consistent data security. Companies can access all of HR.my's features via iPad, Mac, Android tablets, or Windows with no download or installation necessary.
---
Description: IceHrm is a global, cloud-based human resource management system. Features include automated leave management, secure employee information storage, payroll processing, attendance tracking, expense management, applicant tracking, custom forms, staff training tools, and performance review management. The cloud version of IceHrm is free for up to five users, while the open-source version is self-hosted, customizable, scalable, and can be extended with additional modules. The open-source platform also provides brands with premium support services.
---

Description: Jorani is a free, open-source leave management system with basic workflow and email notification capabilities. Everything on the platform is free, and the entire source code—distributed under a GPL v3 license—is hosted on GitHub. Capabilities include leave request workflows, contact list management, built-in reporting tools, calendars that track employee leave, overtime management, tools for exporting absence reports to Excel, and support for configuring a complex organization composed of countries, subsidiaries, branches, departments, and teams.
---

Description: OrangeHRM is an HR, people, and talent management software capable of helping companies track PTO, hold performance reviews, streamline administrative tasks, support employees, and make informed decisions. It also offers a free and open-source platform with over five million active users worldwide. The open-source version includes modules for HR administration, employee engagement, PTO management, leave management, HR reports, employee data, time tracking, and more. The cloud-hosted version allows users to add the latest features via periodical upgrades. Meanwhile, the on-premise version will enable customers to customize the system's deployment via its source code and database.
---

Description: Sentrifugo is a free and open-source human resource management (HRM) system that small and mid-size companies can configure to their unique needs. Its features include performance appraisal, background checks, leave management, employee self-service tools, interview scheduling, expense management, streamlined dashboards, asset management, analytics, disciplinary incident management, service requests, employee exit process management, time management, and more. Sentrifugo can be downloaded on Windows, Max, and Linux platforms and includes a web installer to help guide users through the installation process.
---

Description: Skills Base is a talent management technology platform that's free for up to twenty-five users. The platform is a scalable, GDPR+ compliant, turn-key solution designed to connect and integrate with a company's existing systems and technology stack. Features include scalable AWS hosting, employee data reports, API-driven data structure, employee skills measurement tools, a training module, and more. Its free version supports up to twenty-five employees across two locations, unlimited assessments, skills matrix reporting, people finder, and skills trend reporting capabilities.
---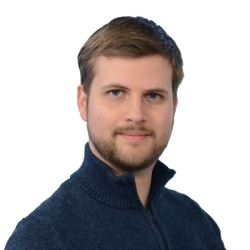 Latest posts by William Jepma
(see all)