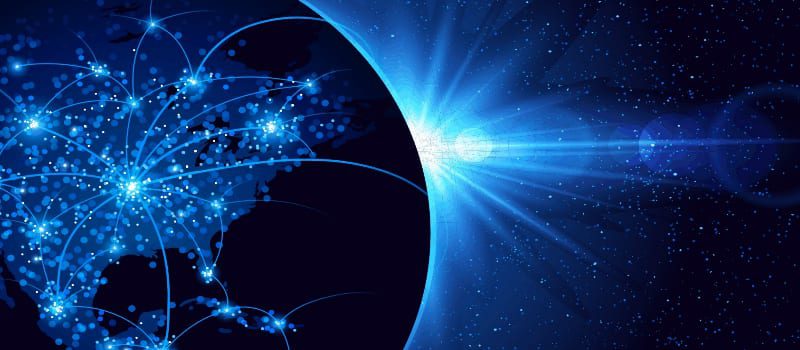 Airborne Wireless Network (OTC QB: ABWN) is pleased to announce that on December 26, 2017, it entered into a service agreement with iNTELLICOM Technologies, Inc. (iNTELLICOM) to support the development and advancement ABWN's Infinitus Super Highway.
ABWN has been working closely with iNTELLICOM since February 2017 in connection with designing and implementing its proprietary technology underlying ABWN's Infinitus Super Highway.  iNTELLICOM assisted in the successful May 2017 proof-of-flight concept test performed in Roswell, New Mexico, which used two Boeing 767s and successfully demonstrated the ability of aircraft equipped with Infinitus Super Highway to act as airborne repeaters / routers in sending and receiving broadband signals to and from one another.  As a result of the support provided by iNTELLICOM, ABWN selected iNTELLICOM as one of its external contractors to provide engineering design, product implementation and production, and serve as an integration and test services provider.
Michael Warren, CEO of ABWN said, "Based upon the services provided by iNTELLICOM for the past ten months, we have agreed to enter into a long-term formal agreement with iNTELLICOM and believe this relationship will enhance our engineering team.  We look forward to working with iNTELLICOM and its team to accelerate the development and implementation of our Infinitus Super Highway."
Jesse Hindemith, Vice President of iNTELLICOM said, "iNTELLICOM is excited to formalize its relationship with Airborne Wireless Network.  iNTELLICOM has been working closely with ABWN since February 2017 and we are delighted to enter into this more formal arrangement.  iNTELLICOM has delved into ABWN's technology and is confident in the successful development of the Infinitus Super Highway."

Nathaniel Lewis is an editor at Solutions Review covering Mobile and Wireless enterprise technology.He has a degree in English from Saint Michael's College in Vermont and believes that the better we understand the technology of today, the more prepared we will be for the world of tomorrow.

Latest posts by Nathaniel Lewis (see all)