Apple Cuts Airport Team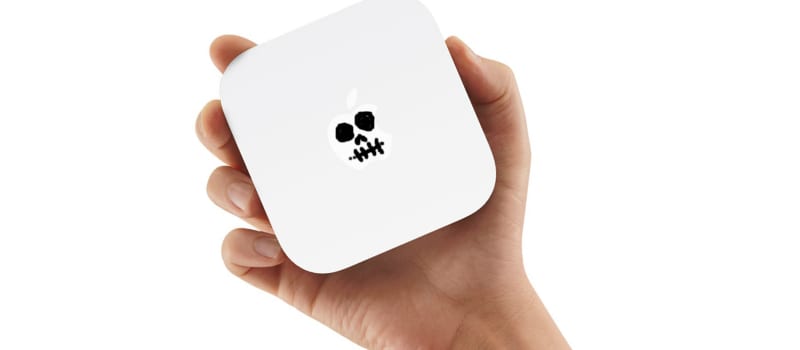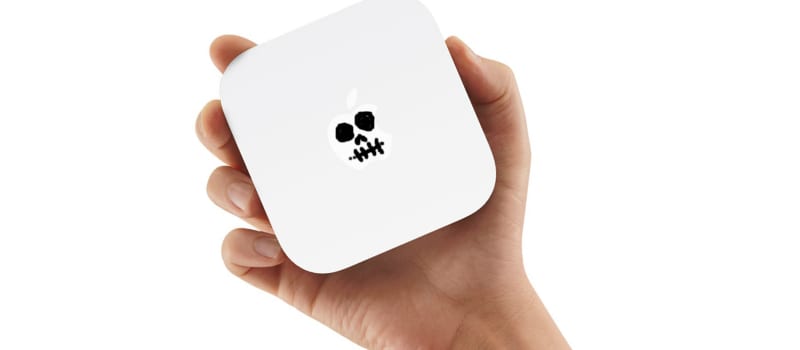 Apple has reportedly shut down its wireless router team, which developers its AirPort wireless routers, and shifted them over to work on other products like the Apple TV. Apple currently sells three AirPort models; AirPort time Capsule, AirPort Extreme, and the AirPort Express.
With the router division dissolved, it will be unlikely that Apple will release another AirPort product. The closing of the wireless division follows Apple's exit from selling its own external monitors (Apple promoted an LG 5K display on stage during its new MacBook Pro announcement last month).
Dependence on the wi-fi chip manufacturer advancements is cited as one reason why Apple is looking to get out of the router business. By getting out of that industry, Apple's product ecosystem could become less sticky.
The AirPort was introduced in 1999 to help popularize wi-fi technology and transform the Mac into the center of its media hub strategy. Wi-Fi is currently everywhere and most people have it set up with the internet installation. furthermore, speedy LTE connection are also becoming increasingly popular.
The device has always been premium priced, starting at $99 for the base model. Even with its high price tag, the device didn't offer cutting edge technology, lacking advanced configuration options. The Apple AirPort also still uses the outdated 802.11n wireless standard and hasn't been updated since 2012. The bonus for Apple loyalists was that the AirPort was designed to work better with other Apple devices than third party routers did. They have also made it relatively simple to set up wireless repeaters to expand a network to cover larger houses. Since the last update, companies like Ubiquiti and Eero have started to fill the niche formerly held by Apple.
With all that being said, it looks like most consumers just don't have a reason to buy the Apple branded wireless router anymore. The most interesting  thing to come out of this development is that every member of the Apple AirPort team will be transferring to work on Apple TV instead, which could mean we'll see some new developments from them in the near future.